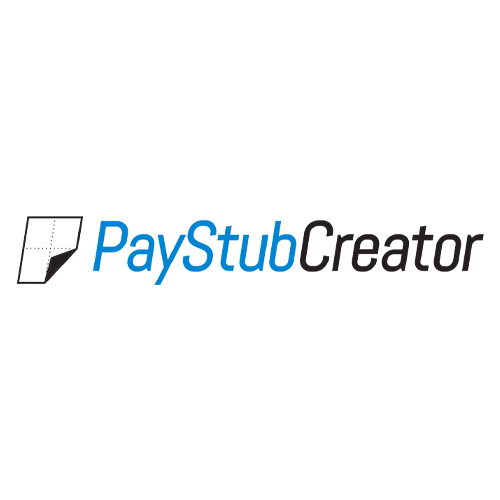 Financial Freedom, Here We Come: PayStubCreator Takes The Hassle And Worry Out Of Payroll
If you're striving for financial independence, then PayStubCreator is here to help. The website offers paystub services for small business owners. But, more than that, PayStubCreator offers a wealth of free financial advice on their blog. From the best personal finance apps to tax advice and more, you can find it all on PayStubCreator.net. So if you're ready to strengthen your financial knowledge, this is the website for you. PayStubCreator was built by a team of professional accountants, ensuring the services and information here are reliable.
FOR IMMEDIATE RELEASE
Louisiana, MO, September 14, 2021– Financial independence is something we all work towards, but keeping track of budgets and spending can be tough. Luckily there are hundreds of personal finance apps that can assist you in tracking spending, creating budgets, and managing personal or business expenses. So, how do you settle on the right app for you? That's where Pay Stub Creator comes in. PayStubCreator.net is an online check stub maker that makes it easier than ever for small businesses to provide their employees with accurate, on-time paystubs.
PayStubCreator also offers in-depth blog posts covering everything you need to be financially intelligent. In a recent post, the company highlighted 8 personal finance apps for your better future. Other blogs cover topics like passive income ideas, tax bonuses, best payroll services, and so much more.
Now, you're probably wondering, what sets PayStubCreator apart from the competition? Well, you can rest easy knowing the information on PayStubCreator comes from reliable sources, according to Emma Howard, a company representative.
"PayStubCreator was created by a professional accounting firm," Howard explains. "Even the blog posts are written by accountants, so you know you're getting factual information that will have an actual impact on your financial future. Our main goal at PayStubCreator is to alleviate issues related to pay stub errors and to set everyone on a path of financial independence."
Creating paystubs on the website is simple. Just fill in your information, preview your stub, and then download it immediately. It's that easy. PayStubCreator can also create W2 forms just as quickly and easily. If you happen to misplace a W2 or a paystub, PayStubCreator will resend your order completely free of charge. Talk about a straightforward service.
Paystub orders cost $7.50 per pay period and are eligible for a full refund if you're not satisfied with the order. And you don't have to worry about your information being secure either. The team at PayStubCreator uses Let's Encrypt SSL to guarantee information security.
So go ahead, take the worry out of payroll. Visit PayStubCreator.net today for all of your personal and business financial needs.  For more information follow PayStubCreator on Twitter and Facebook as well.
About PayStubCreator: PayStubCreator.net offers small business owners the ability to quickly and easily create paycheck stubs for their employees. Created by a team of professional accountants, PayStubCreator ensures accurate calculations and instant delivery. PayStubCreator also offers W2 form creation and financial tips and tricks. For more information and to enhance your financial knowledge visit the PayStubCreator blog today.

Contact Info:
Name: Emma Howard
Phone: +1-855-454-6444
Address: 4605 Mandan Road Louisiana, MO 63353 USA
Email: [email protected]
Website: www.paystubcreator.net
Originally Posted On: https://syndication.cloud/financial-freedom-here-we-come-paystubcreator-takes-the-hassle-and-worry-out-of-payroll/