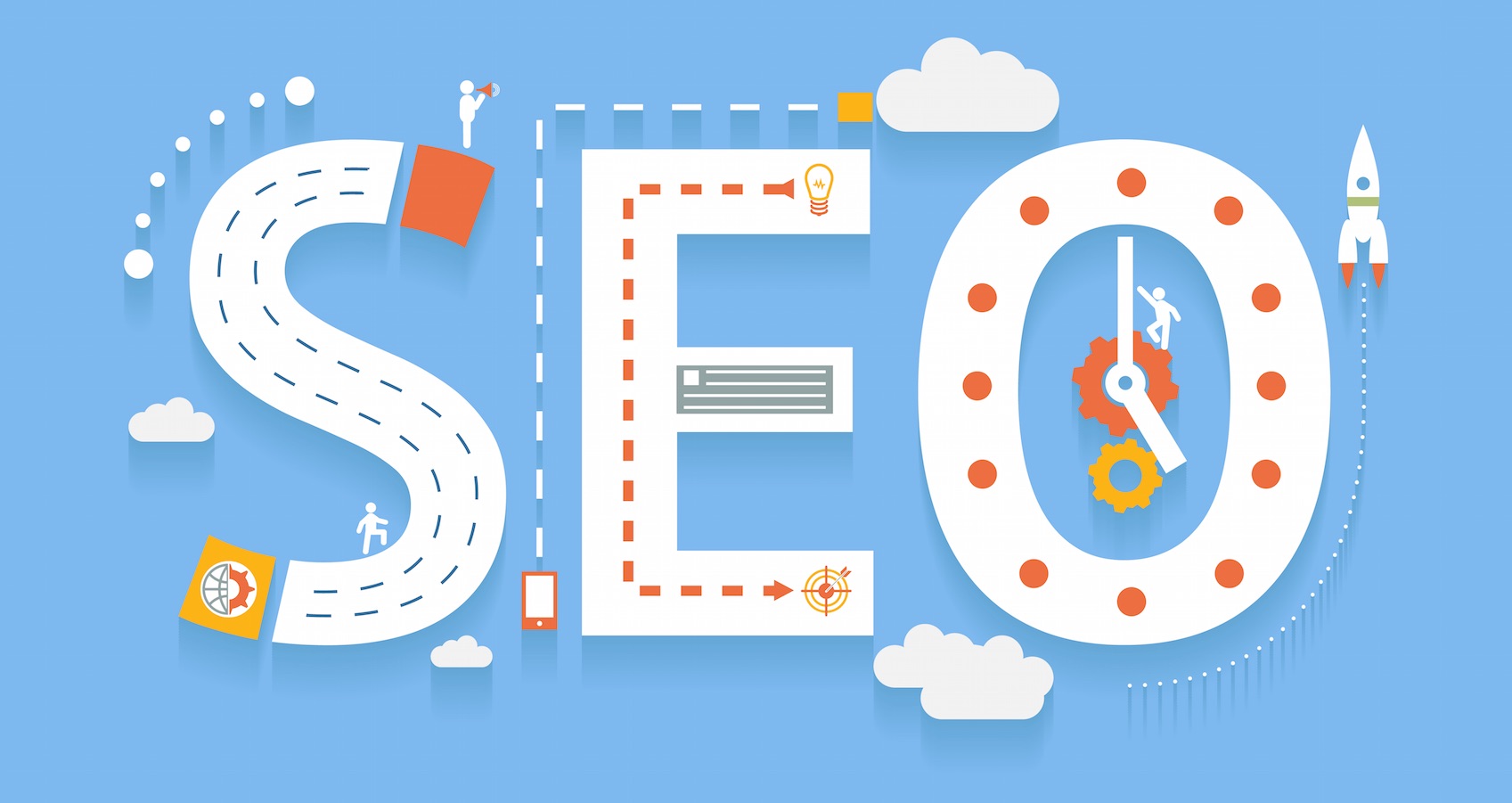 What Is SEO: How Does SEO Work In 2019
What is Search Engine Optimization (SEO)?
Search engine optimization (SEO) refers to a collection of methods used to boost site visibility and ranking on search engines like Google, Yahoo, and Bing. Doing basic SEO on your own is a challenge. Some of the methods include keyword research, on-page SEO, off-page SEO, and competitor research to name a few. In addition to making a site mobile-friendly.
SEO can qualify as the most effective digital marketing method available today. It's clear why every website owner would benefit from having their site rank at the top of Google. On the other hand, most website owners have no idea how to rank on Google. Before you start planning your SEO campaign you must know which type of SEO strategy is best for your business.
Google is undoubtedly one of the most popular websites on the planet. As of September 2019, Google controls 92.96% of the search market share. Almost everyone on the internet uses Google to find information online. As a business owner it's important to understand how search engine optimization works to rank on the first page of search engines.
The SEO experts at Revenue Boomers know precisely what it takes to rank on Google.  This blog will show you how to utilize the most current practices in SEO to rank at the top of the search engine results pages (SERPs). Keep reading to learn everything you need to know about SEO in 2019.
Basics Of SEO Explained
According to web data from Similar Web, the domain Google.com receives 62.9 billion unique visits every month. On average, the typical visitor spends more than nine minutes on the site. To stay as the most popular search engine, Google updates its search algorithms each quarter to change the SERPs results. It is, therefore, accurate to conclude that SEO is a process that must be implemented continuously. However, to do this effectively, you must first understand how SEO works.
Think of search engines as an online encyclopedia. Search engines exists to discover and organize everything that exists online. Google's search engine aims to offer the most relevant results to any question a user types into the search bar. For your website to show up on Google's search results, the content on the website  must provide a relevant answer to the query being searched.
How Do Search Engines Work?
Search engines like Google have three primary functions. Those functions include crawling, indexing, and ranking.  As a website owner it is your responsibility to monitor the number of submitted webpages that are indexed in the SERPs. If you have no clue what keywords are bringing traffic to your site you can sign up for a free Google Search Console account to track your SEO keywords.
What Are XML Sitemaps?
You must understand the role of sitemaps to know how SEO and search engine works. One of the best ways of making sure Google finds your best pages is creating a sitemap. Once the sitemap is created you can submit it to Google via Google Search Console to helps crawlers discover your most critical pages. If there are some errors in the crawling process, you can find them in the Crawl Errors report in your Google Search Console account.
What is Crawling?
Search engines send out robots known as spiders or crawlers to find content online. During this search engine crawling process, Google is discovering millions of websites published online. Crawlers search a few website pages first and then follow links on those pages to discover new URLs. Given the information found on each individual URL, these crawlers share this information with search engines to help rank websites.
What is Indexing?
When crawlers find new content, they organize and store it in the index. In simple language indexing is an extensive database of discovered URLs. The URLs are retrieved later when searchers are looking for information contained on those pages. Understanding how you can alter crawling and indexing is essential for avoiding common SEO pitfalls that prevent important web pages from being discovered.
How Do Search Engines Index Pages?
Once you've confirmed that your website has been crawled, you can proceed and check if it has been indexed. Crawling doesn't automatically lead to indexing. For your site to rank on Google, your website pages must make it to Google's index (database). Popular sites that are updated frequently tend to be crawled more often compared to less popular sites.
Can A Website Page Be Removed From The Index?
Domains that have violated Google's guidelines are penalized and often lose their top positions. The same happens to URLs with restricted access i.e., a password is required to access the page. In addition to URLs that never make it to the first page of search engines.
Difference Between Index & No Index Links?
This meta directive tells search engines which pages should or should not be indexed for retrieval. Search engines usually index all web pages, so using this meta directive is essential if you want certain pages no indexed.
Difference Between Do Follow & No Follow Links?
This meta directive tells search engines if links on web pages should be followed or no followed. The default setting is follow, which might not be suitable for SEO if you don't want certain page links followed. The main difference between do follow and no follow are simple. Do follow links pass page authority to the URL that it links to. On the other hand, no follow links restrict passing authority to the linked URL.
What Does No Archive Mean?
The no archive meta directive is used to prevent search engines from saving cached copies of webpages. If you don't want searches to have access to cached copies of your webpages, it's important to use this meta directive. This applies mostly to website owners running e-commerce sites with price information. As cached copies can offer outdated pricing information.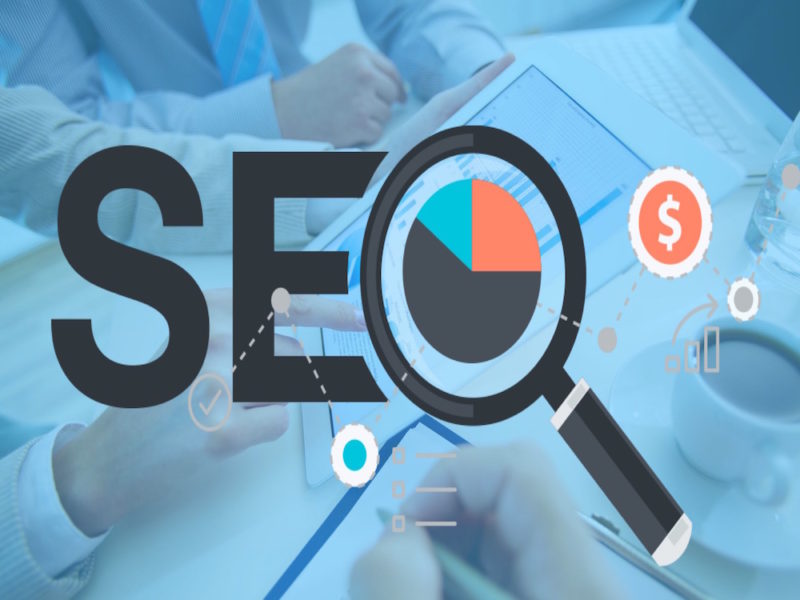 What Is Organic SEO?
Organic SEO aims to drive targeted traffic to your website. Nonetheless, organic SEO encompasses multiple search ranking methods like building backlinks, creating high-quality website content, and keyword optimization to boost a site's ranking.
When building an organic SEO strategy the first step is to determine whether you should focus on local SEO or national SEO. To boost rankings we recommend you speak with a SEO specialist that understand how search engines work. Successful website optimization is achieved by posting relevant content, building links from authority websites, and much more.
How Organic SEO Works
Organic SEO drive free clicks to a website. The main goal of SEO is to create high quality website content that answers your end users questions. In addition, ranking at the top of Google creates trust with website visitors as opposed to paid ads. Overtime, organic SEO can costs less than paid advertising. Black-hat SEO methods such as link farming and keyword stuffing, no longer work in ranking websites.  In fact, below is a list of critical steps to building an organic SEO strategy:
A. Keyword Research
Keyword research is a critical step in building a SEO strategy. However, website owners must write content for the end user and not search engines. Also the keywords you use should be included naturally. Google crawlers also consider keywords related to your primary keyword. For instance as a Boston SEO agency, instead of just focusing on the keyword "Boston SEO Company," we also want to rank for "SEO company in Boston" and other variations like "Best SEO Company in Boston" to name a few. Obviously there is more to this strategy, this is a basic SEO explanation on how organic SEO works.
B. Titles, Meta Descriptions, H1 tags, ALT tags, & URLs Structure
Effective SEO is a process that includes optimizing both on page and off page SEO factors. Mainly around the focus keyword for each individual page on your website. Most importantly, your SEO content strategy should include optimizing meta titles, meta descriptions, H1 tags and much more. We also recommend you optimize your pages with schema markup. This micro data acts as instructions to search engines and provides more details about your individual web pages. Read this article to learn more about meta descriptions.
C. Site authority
Lastly, your website content needs to highlight the expertise of your business. For example, if you are a doctor, your content should reflect health, science, and medicine. While also getting backlinks from established medical websites in your industry. On the other hand, if you are a fitness trainer, your content would focus on working out, the importance of exercising daily, and eating healthy to name a few.
The more you create content to dominate industry as the expert, the more trust your site gains from search engines. You can check Google's quality guidelines on the content to understand their best practices. Again, content shouldn't be written for search engines instead they should focus on the user experience.
Now that you understand the basics of organic search engine optimization, it's time for us to explain how local SEO works.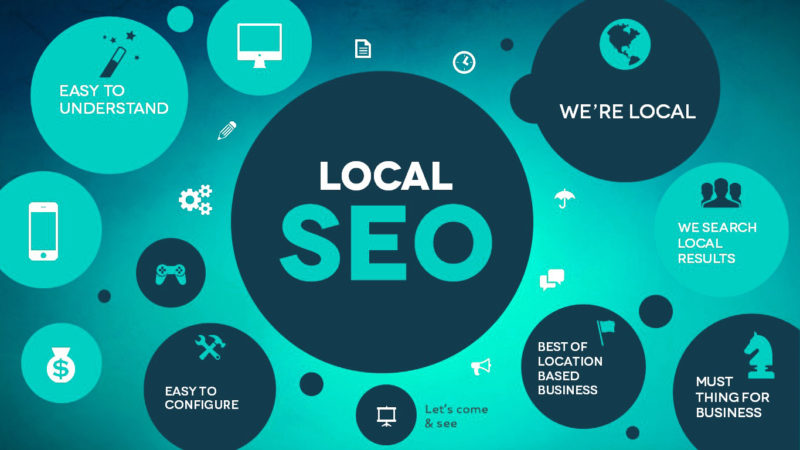 What Is Local SEO?
Local search engine optimization (SEO) is focused on local target markets. If you have a local business such as lawyers, doctors, roofers,  or dentists, you should do local SEO to target customers that live in the vicinity of your business. As opposed to national SEO, which focuses on a global audience.
In 2018, 46% of searches had local intent, according to Google. In simple terms, almost half of all searchers on Google are interested in finding information on local businesses, goods, or services. Due to this fact, Google has published guidelines for local SERPs that must be followed by local businesses that want to rank in the map pack (top 3) for local searches.
For instance, if you perform a local search on Google for "plumber in Boston", you'll get information such as open times, ratings, phone number, directions, area served among other information. Which is different from what you get in the organic search results. Although Google is capable of pulling such information directly from sites, they choose to use information in local search results from your Google My Business profile.
Google My Business Explained
Google My Business or GMB is a free Google business profile. Having a Google My Business account ensures your business information is listed in local search results. In addition to the search results in Google Maps. Your business will also show up on mobile SERPs when searched by potential customers. A Google My Business profile is essential to your local SEO campaign. It also contains important features such as reviews generated by your customers.
As top local SEO experts in Boston we recommend that you have an up-to-date GMB profile to get more calls, website visitors, and direction requests. More importantly Google My Business reviews to increase your local brand awareness. Google considers the number of reviews you get as a significant ranking factor for local SEO.
4 Benefits of Google My Business Profiles
There is no reason why you shouldn't have a GMB listing when it costs you nothing and offers your business a competitive advantage. GMB is designed to boost your traffic for FREE as long as you optimize your profile correctly.  Here's a summary of the main benefits you stand to enjoy from getting a GMB profile:
1. Better Local Search Visibility
GMB listings are populated at the top of Google above the organic search results. This increases the likelihood of prospect customers finding your business on the SERPs to visit your website. Better yet, visiting your place of business or calling to ask questions.
2. Displays Useful Information
GMB listings usually have more useful information than typical listings. While typical links on SERPs usually have meta data, and other information. On your GMB profile searchers can see information to make instant inquiries such as your operation hours, location, and contact number.
3. Offers Customer Insight
When you check your GMB profile, you can get priceless information about your customers and business. The profile features useful statistics like engagement, visibility, and audiences. You get access to crucial information such as calls, direction requests, and visits to your website.
4. Promote Services & Special Offers
GMB opens new opportunities for interactive communication with potential clients. Next, GMB profiles can offer avenues for placing special offers and promotions. You can also add information on your products and services in with the new updated features. This makes GMB another excellent channel for answering questions to increase the likelihood of a phone call or visit to your place of business.
Having a GMB is crucial for local SEO campaigns. There are many other aspects of local SEO, including local business citations and general GMB optimizations. Having inaccurate business citations can have negative consequences on your local SEO campaign. Furthermore, the importance of taking control of your local business information must not get overlooked.
Local Google Map Citations
If you are wondering what is a Google Map citation? Citations are considered business listings such as Yelp, Yellow Pages, and other business directories that list your businesses contact information. To do effective SEO your local businesses, must get listed in major online directories. There are plenty of websites that you can use to check your local citations. Including Moz, Bright Local, and Whitespark to name a few.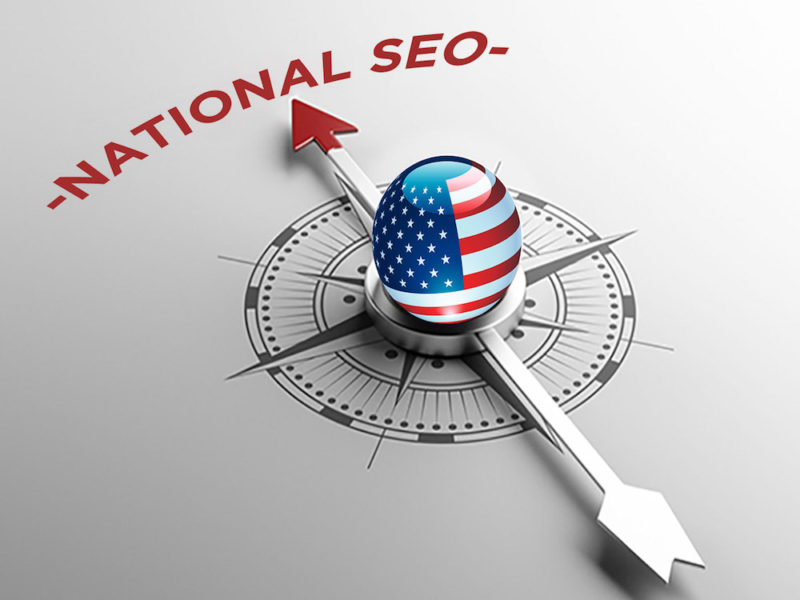 What Is National SEO?
While local SEO focuses on ranking in local cities, national SEO, on the other hand focuses on ranking globally. For example, an ecommerce website that ships products internationally has a different SEO strategy compared to a brick and mortar business. National SEO is highly recommended if your business is targeting an entire country as opposed to a town or city. Understanding the search intent of your customers is critical to developing your national SEO strategy. If your are not sure how to build a national SEO strategy, book a free national SEO consultation to learn more.
Difference Between Local SEO vs. National SEO
Search engines populate SERPs based on the location of the user. If you do local SEO, but have a wider audience, you will lose out on searches that happen outside your local area. You would also not do national SEO if you only serve a 15 mile radius from your business. For example a Boston lawyer would not do national SEO, unless they own a large law firm with offices in multiple states.
A typical lawyer in Boston would focus on keywords in associated within their nearby city. While a car insurance company like Geico, and Progressive, would focus on ranking for national keywords related to finding car insurance online. National SEO is also better for building a global brand.
When is Local SEO Better?
Some businesses are more suited for local SEO. For instance, plumbing or roofing services are best offered on a locally compared to a ecommerce business that targets a national audience.  If you just purchased a new domain we would also recommend you build a local SEO strategy before you start working on a national SEO campaign. Keep in mind it's easier to rank locally as a new company than it is to rank nationally.
The local search market is also less competitive. However, local SEO can be challenging if your business is located in a metropolitan city such as Boston, New York, Miami, and Los Angeles to name a few. Hiring a professional SEO company can solve all these problems for your business. If you are still not sure on what to do book a free SEO strategy call today.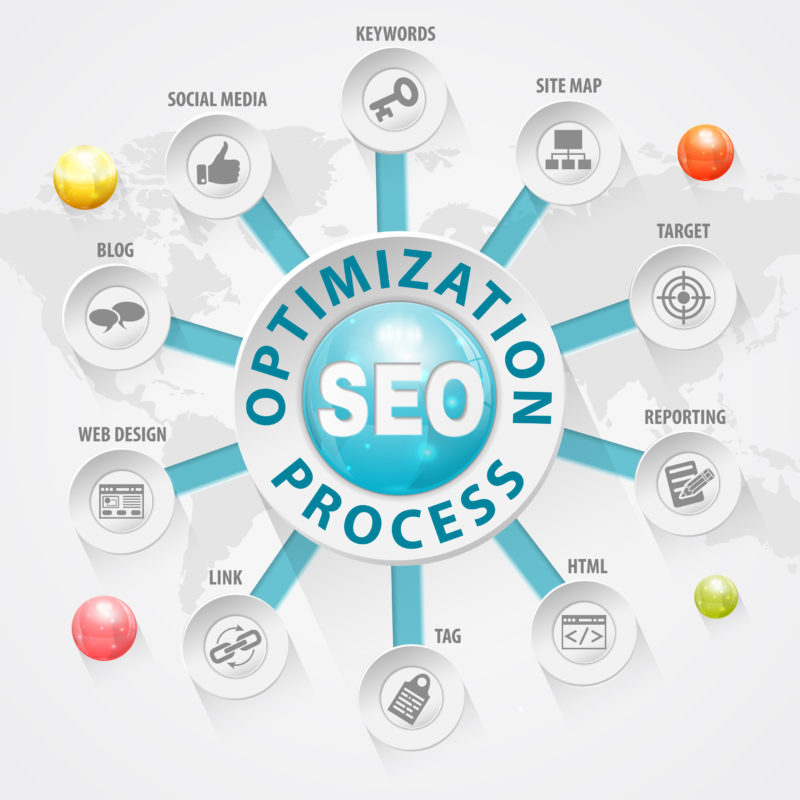 What To Know About Google Search Engines
Search engines rank the results in SERPs based on the most relevant answers to a users question. When someone searches online, search engines check their index for relevant content and present the content in order of relevance (ranking) on SERPs. Website owners must make sure their relevant pages are are accessible to crawlers. If not, those pages won't be found by search engines.
You can check if Google has indexed your website by typing "site:yourdomain.com" on your browser's search bar. Google will return the results it has in its index database for that specified site. Although the number of results displayed can vary, you'll get a good idea of how many webpages on your site are indexed and how they are currently showing up on SERPs.
To optimize your site perfectly for search engines, you must understand how search engines deliver relevant results.
How Do Search Engines Rank Websites?
Google uses algorithms to determine how information is retrieved from the index. Google's Page Rank algorithm was created to help rank webpages and sites based on the quantity and quality of links. The algorithm worked on the assumption that trustworthy pages earn more relevant and important links. Furthermore, natural backlinks from trusted high-authority websites are an indication of a site's authority. Today, building backlinks are still important for SEO.
It was easier to rank in the early 2000s since search engines were just starting to learn how to rank websites on Google. Initially, it was easy to trick search engines using SEO techniques like keyword stuffing. If you never heard of keyword stuffing, basically you could rank #1 on Google by merely overusing a particular keyword on your website.
Although keyword stuffing worked for many website owners, it was terrible for user experience as searchers found websites stuffed with keywords lacking in substance. Google had to ban practices like keyword stuffing to give searchers better results. Past occurrences like keyword stuffing show the importance of regular search algorithm updates.
How Does Google's Algorithm Work?
Google's ranking algorithms have undergone many changes in the past to improve the quality of results. Minor changes can happen daily while major changes such as those aimed at tackling link spam can happen on a monthly or yearly basis. You can find all Google algorithm updates since the year 2000 here.
Search algorithm updates are usually done to improve search results. The reason why most people use Google is to find information online. They also trust that Google will offer the best results. For Google to do this consistently, they must keep updating their algorithms and shutting out spammy websites.
Google has quality guidelines that highlight why specific updates are made on its search algorithms. For instance, RankBrain can notice low ranking URLs offering better results with time and adjust the ranking of such URLs. The algorithm can also demote high ranking URLs providing poor results. If you are wondering what is Rank Brain and how does it work? Rank Brain is a machine learning component in Google's core algorithm that continuously improves predictions over time as it makes new observations and learns from analyzing past data.
It's accurate to assume that if you are continuously improving your site's content with white-hat SEO strategies, then your ranking is bound to improve. The trick is to improve content based on search intent, while avoiding black-hat SEO practices.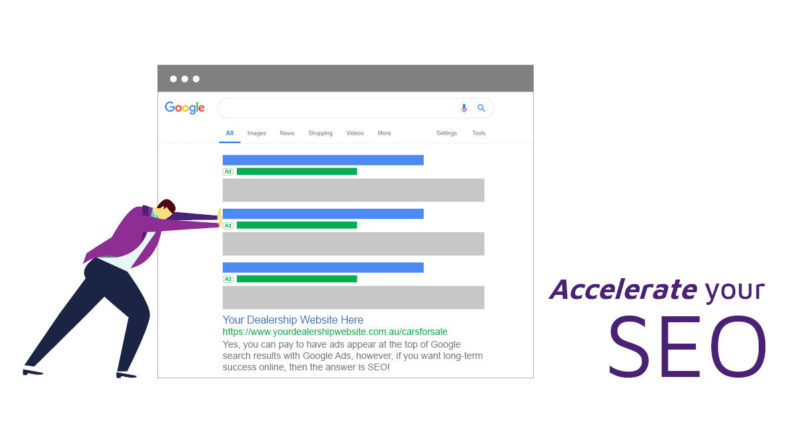 Best Way To Rank On Google
Search engines are online encyclopedias that sort content based on relevance to provide end users the best answer. How do the search engine know which page to rank? Ultimately, search engines display results based on the quality of content and trustworthiness of the domain posting the content.
The main goal of any search engine optimization campaign is to provide the best experience for potential customers. Remember the point of searching for something on Google is to find information. SERPs deliver results that match the intent of the search query and are constantly updated to ensure users find the most relevant answers quickly.
How SEO Backlinks Work
There are hundreds of ranking signals that are considered before a webpage can rank on the first page of the SERPs. The main ones which have remained consistent include on-page website content, the authority of the domain and backlinks to the website.  If you are not sure as to what a backlink is, keep reading to learn more.
Links from other sites to your website are called backlinks. You can also have internal links on your website that go to other pages on the same domain. Each of these types of backlinks are crucial for on-page and off-page SEO. In the early days of SEO, search engines used backlinks as a authority signal to determine which links were more trustworthy than others.
Essentially, backlinks are treated as referrals that create trust. If sites like CNN, New York Times, or The Guardian, link to your website they provide huge SEO signals. Referrals or backlinks from irrelevant low-quality sources build untrustworthy authority. In some cases your site could get flagged for having low-quality backlinks. Lastly, if your site has no backlinks it is difficult to rank on in SERPs for competitive keywords.
Engagement Metrics
Google has went on record confirming that they use engagement metrics and data based on clicks to rank sites.  To improve user experience and search rankings, you must consider engagement metrics and website data representing how searchers engage with your business online. The metrics include clicks, time spent on the page, bounce rate, click through rate, and much more. Google Analytics is the perfect tool to help you track critical data.  Searchers who land on your site should spend a considerable amount of time if they found the information they wanted.
Ideally, they should view more than one page on your site too. It's also a bad sign if they return to SERPs quickly after visiting your site to click on another site which is a referred to as pogo-sticking. If so, then your website will have a high bounce rate.
Your SEO strategy should focus on user engagement. As user engagement does not change the objective quality of a webpage. Instead, it improves the value of a website to search engines. Most importantly, searchers get exactly what they wanted and continue to use Google to browse the internet.
What Are The Benefits of SEO?
Does SEO really work?  Yes!  Approximately 90% of all internet search traffic is on Google. What's more, searchers rarely go past the first five results in SERPs. As a result, if your website is not on the 1st page of SERPs, your visibility will be poor. Doing proper SEO ensures your website gets to page #1 and maintains a high ranking. SEO fails to work when poor SEO practices are used.
Which Companies Benefit From SEO?
Any company with a marketing budget can benefit from search engine optimization services. You must also follow the most recent SEO practices to see positive results. There are plenty of companies that see the benefit of SEO. As a Boston SEO company we have a team of search engine optimization experts on staff to help small businesses rank on Google. Below is a list of some of the companies that we provide SEO services for including:
SEO is highly effective and overtime cheaper than other forms of web marketing. Specifically paying for ads on social media, native ad platforms, and PPC ads on Google. In fact, you can do basic SEO free of charge on your own. However, free SEO won't get you on page one of Google. Do it yourself (DIY) SEO is no simple process and tactics can change overnight. If you aren't sure of how SEO works, speak with one of our Boston SEO specialist to learn more.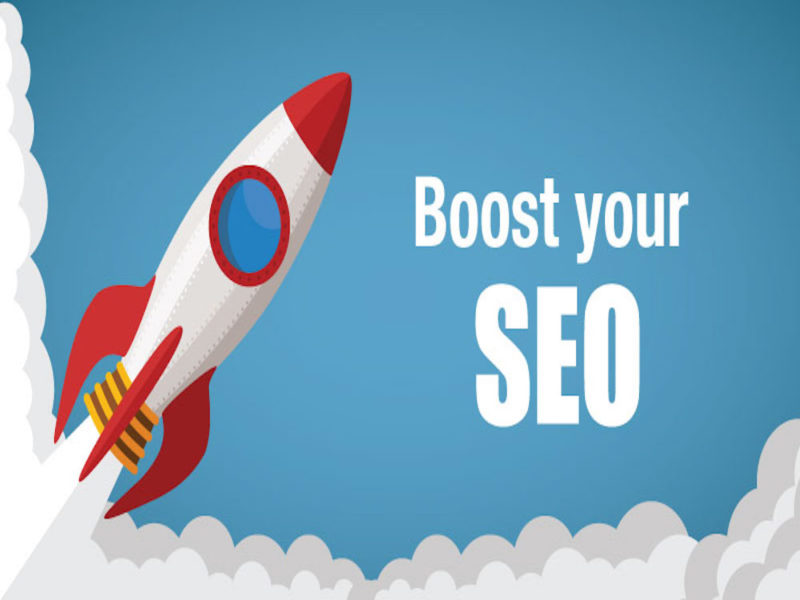 SEO in 2020
The SEO landscape today is a result of constant Google algorithm updates. In addition to changes on the search engine results page. For instance, there are more ads at the top of Google in 2019.  We expect that trend continue for SEO in 2020. Although today's SERPs are still displaying 10 organic search results and Google has also used more snippet codes to direct attention to answer boxes, and 'people also ask' page sections. Most importantly, competition has intensified in regards to ranking organically on the first page of Google. As a result, website owners seek to hire SEO consultants to manage their online SEO campaigns to rank on Google.
Here's a summary of what still counts in regards to SEO in 2019:
1. Links Are Still King
We've already looked at the role of backlinks in SEO above. As Boston SEO specialist we recommend building a strong link building profile for your site. One thing is clear, building backlinks continue to be important for SEO. Your site must have high-quality relevant links to maintain rankings.
2. Optimized Website Content
Without good content, it doesn't matter how many links you build to rank. When searchers click on links to your website from SERPs, they should find useful information that answers their search query. To create great SEO content in 2020, you must consider focusing on search intent and user experience.
3. Search Intent & User Experience
There are multiple factors to consider that impact SEO. Two critical aspects include search intent and user experience. Unfortunately, many factors dictate a customers experience on your website. Ranging from a site's web design, call to actions, and content. Your site also needs to be fast with a loading time of less than 3 seconds. In addition to optimizing the websites URL structure. If you are not an SEO expert, it can become a challenge measuring search intent and user experience. If you have any questions schedule a free SEO consultation with Revenue Boomers today.
4. Mobile Friendly Website
In 2018, mobile devices accounted for 58% of searches across the internet. This is precisely why Google developed a mobile-first index for ranking. Therefore the importance of having a responsive website must not be overlooked. Your site must be mobile responsive and work across mobile, iPads, and desktop devices if you want to rank in 2020.
5. Voice Search
Voice search is already popular globally with 55% of teens and 41% of adults in the United States are searching on Google using voice search. It is wise to optimize for voice search as users begin to rely on devices such as Amazon Echo, Siri, and much more. Website owners that adopt the use of long-tail keywords will win big on SEO in 2020 and beyond.
6. Google Algorithm Updates
Although Google makes an effort to detail what it prefers in regards to ranking on SERPs, there is a lot of information that is left out in their updates. The only sure way to find out what works and doesn't work in some instances is through trial and error. Furthermore, true SEO experts know that at any moment a Google algorithm update can change everything overnight in the SERPs. Often there are official announcements from Google with limited details.
Optimizing a site should be left to a team of professional SEO experts. For instance, the effects of optimizing for voice search can be tested for a couple of months. Furthermore, experimenting on different ranking aspects may not be clearly outlined as some SEO modifications are extremely technical.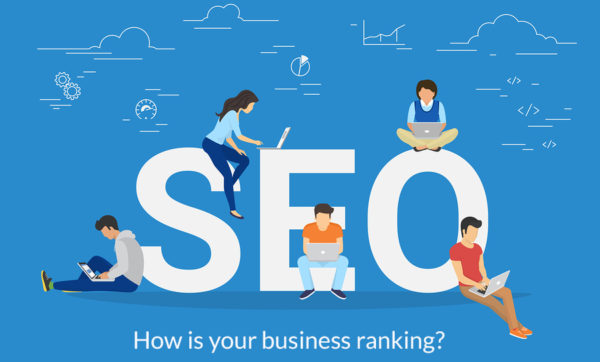 How To Find A SEO company
There are countless SEO companies in the United States that promise first page rankings and fail to deliver results. Revenue Boomers is one of the few Boston SEO companies that have been tested and proven to deliver results. As a SEO agency in Massachusetts we understand the importance of optimizing websites for search engines. If you are not sure on what to look for before you hire a SEO company, here are the best tips on finding one:
1. Tested and Proven Strategy
A reputable SEO agency should have a number of proven results from past clients and have SEO case studies to showcase. More importantly, whichever SEO agency you hire should have a clear strategy to improve your rankings. As trusted SEO experts we always explain to clients our philosophy to SEO. In addition, there is no secret to ranking overnight. Building trust with you SEO company is one of the most critical aspect when finding a long term partner to manage your marketing campaigns.
2. Clearly Defined SEO Strategies & Goals
Given the importance of avoiding black hat SEO practices, it's crucial for the SEO company that you choose to let you know how they plan to optimize your site. First and foremost, they should also explain there goals and have supporting data on the strategies they intend to use.
3. Ability To Track SEO Data
A good SEO agency should track progress from the start to the end. Including The company site visits, customer phone calls, leads, click-through rates, and other important metrics. Avoid companies that can't  offer real-time SEO statistics to clients on request.
4. Supporting SEO Services
SEO is highly dependent on several aspects of website development. The SEO company you choose should also  offer web design services if the need arises. In addition to online reputation management services. If your website does not convert it does not matter how much SEO you do. Web design and SEO complement each other and both are critical to building a profitable online presence.
5. Affordable SEO Services
The best SEO services don't have to cost you a fortune. Find affordable SEO services based on your budget. One thing to keep in mind is typically national SEO services requires more resources as the competition usually has a larger SEO marketing budget. On the other hand hiring a company for local SEO services can cost less. Last thing to know is SEO marketing usually takes a six to twelve months to see results.
6. White Hat SEO Experts
Last, but not least, the SEO company you choose must follow white-hat SEO practices. As mentioned above, the importance of SEO has attracted many unscrupulous individuals pretending to be SEO specialists. The importance of working with professional search engine optimization experts can't be stressed enough. Book a free SEO consultation today to learn more.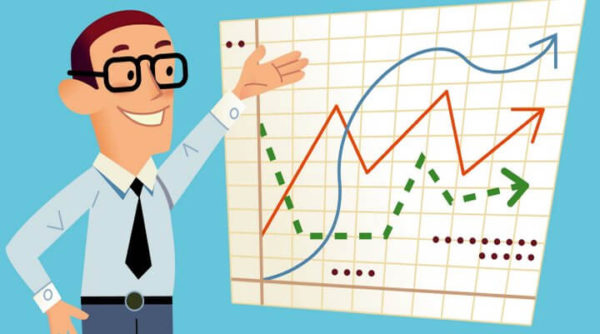 Conclusion
The SEO landscape keeps changing. Strategies which worked a few years ago are not as effective today. Some business owners think they can to do SEO on their own, however, the risks are higher than the rewards. Furthermore, SEO best practices are ever-changing.
To get a competitive advantage, you must work with real SEO experts who know precisely what it takes to rank on page one of Google. A company that offers specialized SEO services with both local and national SEO packages to meet each clients requests.
Revenue Boomers has a team of highly experienced digital marketing experts with vast knowledge on digital marketing services. Working with clients throughout United States, Canada and local cities nearby Boston, Massachusetts. Including Worcester, Somerville, Springfield, Cambridge, and Medford. Staying up-to-date with the latest SEO best practices. In addition to offering social media marketing, website design, PPC ads, and content marketing services. Book a free marketing consultation today.