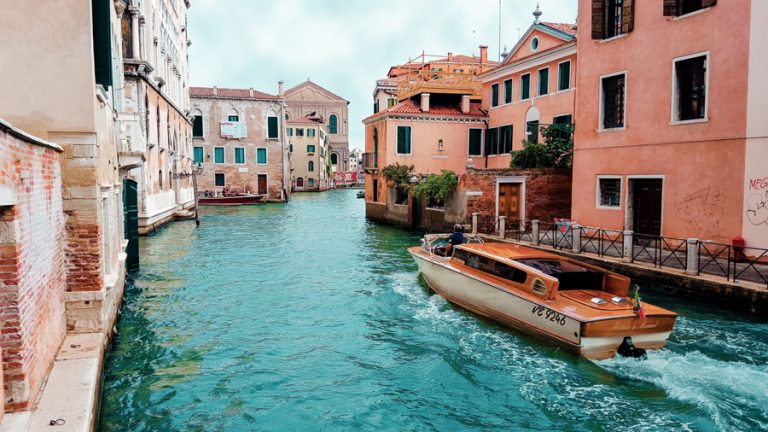 What is Incentive Travel?
Originally posted on https://www.viktorwithak.com/what-is-incentive-travel/
Incentive travel is effectively a travel perk used to incentivize or motivate employees or partners. It is often tied to company goals or top performers. Employee rewards are changing—gone are the days when holiday bonuses were enough to provide year-round motivation. Now it's all about tangible, non-monetary incentives.
A perk for employees that's better than cash
We've always known that people want more money, but research over the years has shown that cash isn't actually the most useful motivator for most employees. There are several reasons why:
Cash is fleeting. Once you spend it, it's gone. Sure, the average employee will be happy to get a check as a reward for meeting a sales goal, but it will be forgotten soon after it's spent or deposited into their bank account.
Cash is ordinary. If you already make a salary or wage that pays your bills, a bonus is helpful, but it isn't exactly the stuff of lifelong memories. (No one ever asks to see pictures of your last bonus check.)
Cash is intangible. You'll get a paycheck even if you don't reach your incentive goal. You might be disappointed if you don't qualify for a bonus, but it won't be as much of a let-down as missing out on that trip to Cabo.
Cash is private. People don't talk about how much money they're getting, even if it's a bonus. The same doesn't apply to experiences; if an employee is awarded an all-inclusive vacation, it'll be the talk of the office.
All of this makes non-monetary corporate rewards much more effective, and companies are starting to realize it. They're seeing that when they offer a trip or other enticing prize, people work harder. Employees want to go on that amazing trip that their co-worker earned last year, so they'll put in the extra hours and effort to get it.
What are good incentives for employees?
People respond to four basic motivational drivers:
Acquisition of valuable items or experiences
Bonding and connecting with others
Creating something of value
Defending what belongs to them
You'll notice that money isn't on this list. Sure, it's useful for making purchases, but it isn't very motivating on its own. If you really want to get a team working hard for a reward, that prize needs to meet at least one of the above criteria.
Enter incentive trips, also known as event incentives. These company-paid travel experiences, reserved for people who top performers, are becoming increasingly popular as a motivational tool.
That's because, psychologically, they're very effective. Incentive trips touch on all four motivational factors:
They provide people with memories that they can hold onto, both in their minds and in the form of souvenirs and photos. (Acquisition)
Travelers build connections with one another, and they carry those connections back to the office. (Bonding and Creating)
Having experienced an incentive trip once, team members know what they're striving for and will put in even more effort to get there again. (Defending)
That's a lot of benefit for an incentive that can cost a company less than cash bonuses.
Why incentive travel programs work
Our Travel Incentive Process is Proven
1. Incentive travel is an experience, not an object.
A survey by Expedia and The Center for Generational Kinetics showed that 74% of Americans value experiences over products or things. And travel is one of the most valuable experiences out there, at least according to people's spending habits. Approximately 57% of all Americans and 65% of millennials are currently saving specifically for travel.
2. Incentive travel is hassle-free.
If travel is worth people's hard-earned money, then it's definitely going to make an impression if it's free and they don't have to make arrangements themselves. After all, 80% of Americans and 87% of Gen Z travelers say booking in one place is helpful. Imagine how helpful it is for them to have someone else do all the work.
3. Incentive travel is social (and highly shareable).
Social media and travel are intertwined. More than 35% of Gen Z travelers have picked a destination because they read about it on social media, and 27% of Millennials have gathered opinions on a potential trip via social media before making a decision.
Now think about incentive travel. When team members see their colleagues posting pictures of their big incentive trip to Cancun, they'll want to have the same experience, too. They'll start putting in the extra effort to make it next time.
Event Incentives 101
Now that you know what incentive travel programs are and why they're important, the next step is understanding how the process actually works.
Effective incentive trips are part of a year-long incentive program. If a program is well-designed, you'll be able to track it through the following phases:
Design and Launch: As soon as the details and qualifications are set, the company introduces it to the team.
Qualification: Team members work hard to achieve the goals that will qualify them for the trip. Ongoing buzz creation and progress tracking keep the excitement level high. At the end of the qualification period, the company announces the winners.
Preparation: Once travel arrangements are set, the team starts to get excited. Confidence increases and winners start to perform at even higher levels.
The Experience: The destination and planned activities wow the travelers and encourage bonding.
Post-Trip: The travelers come back and tell their coworkers all about their amazing trip. They continue to perform at a high level, inspired by their experience. Those who didn't go are motivated by the idea of joining in next year.
To Be Continued: The next program launches, inspiring the team to reach even higher levels of performance.
The goal of this whole process is to motivate employees to do their best work. That means the trip has to be one-of-a-kind. It has to be exciting enough that the winners will want to go again, and memorable enough that they'll keep talking about it in the office, generating buzz for the next trip.
What do great incentive trips look like?
Theoretically, you could offer an incentive trip consisting of plane tickets and a voucher for a few nights in an all-inclusive resort, sent to the winners via email. But that wouldn't be a group trip, and it wouldn't have a hands-on feel or team-building potential.
The group experience is an essential element of incentive trips. It's what creates a feeling of community among the travelers, inspiring them to reminisce together later, which will generate free publicity for the next trip.
To make the most of the team bonding and vacation elements of the experience, incentive trips should include group excursions, activities, and relaxing meals.Whenever possible, the itinerary should feature experiences that employees can't get anywhere else; "exclusive access" is always a good phrase to see on an incentive travel itinerary.
If you have a younger team, you'll probably have incentive trips that involve adventure travel or exploration. Older teams might skew toward sightseeing or guided tours. If your team is mixed, you'll need to have activities planned that will appeal to those who want to "do" as well as those who want to "see."
What are some examples of incentive travel?
Picture this: Three nights and two full days in Hawaii. In addition to traditional experiences like a luau, surfing lessons, and a private seaside dinner, you and your employees get to:
Team-build high in the sky on one of Hawaii's zipline tours
Get up close and personal with wildlife on a dolphin-swim cruise or manta ray snorkeling trip
Go on a helicopter tour and see Hawaii from above
By the time you get home, you'll be so in love with the trip that you'll already be working toward next year's.
But maybe you and your team are more interested in a city vacation. How about a long weekend in New Orleans?You could ask your trip planner to arrange:
A private tour of the Superdome, maybe with the chance to kick a field goal
A crawfish boil under the stars
A private jazz brunch
An encounter with the supernatural at an after-dark ghost and vampire tour.
Wherever you go, your trip planner can choose the right activities and a destination that is perfect for your team.
Top incentive travel destinations
Incentive travel programs, like the travel industry in general, have tried-and-true hit destinations as well as trendy picks that get a lot of buzz.
Perennially popular destinations include places like Hawaiiand New Orleans, both of which are exotic enough to be exciting, but don't involve the complex logistics and high costs of international travel. It's also hard to go wrong with iconic cities like New York, Chicago, or San Francisco.
You may have noticed that the majority of these destinations are in warmer areas of the country; winter and early spring are traditionally popular times for incentive trips, and there's more for your group to do if you're not stuck indoors.
Of course, some people and teams thrive on cold-weather adventures. Those teams might enjoy incentive ski trips to Colorado or even to Europe if you really want to go upscale.
The hottest trends in incentive travel
Urban destinations are popular with all generations, so a city adventure will usually be a win with any crowd. You'll want a city that offers:
Great hotel and dining options
A range of memorable and authentic activities
Affordable airfare
Safety and accessibility
Hospitality and entertainment are easy to find in big-city destinations, but affordability is tougher. Bear in mind that you risk getting a "been there, done that" reaction with some of the tried-and-true cities, especially with younger employees that prefer undiscovered hole-in-the-wall locations.
Where to go in the U.S.
These days, second-tier cities are the trendiest destinations in domestic incentive travel programs.
Loosely defined as cities with under a million residents, second-tier cities are becoming increasingly popular home bases for Millennials and Gen Z-ers, thanks to a high level of affordability and opportunities for cultural revitalization. For example:
Portland, Oregon has great food and drink thanks to a thriving craft cocktail scene and local wineries in the Willamette Valley.
Santa Fe, New Mexico has options for outdoor adventure travel, as well as an abundance of culture and history.
Nashville, Tennessee offers plenty of outdoor adventures, historical and cultural immersion, and great Southern food.
San Antonio, Texas is a cultural gem that's easy to get around and boasts great weather.
The options are endless if you know where to look.
Where to go abroad
If your team needs something a bit more exotic with a more immediately impressive name, it could be time to go international.
Argentina and Iceland are among the trendiest international destinations, and they're great for incentive travel programs. They offer culturally authentic experiences, highly photogenic scenery, and that "get-away" feeling that can only come from visiting somewhere really out of the ordinary.
Because they're not Paris or Rome, these destinations tend to be a bit more affordable and budget-friendly for the sponsoring company. That's a major selling point if you want the incentive travel program to be sustainable.
Once you've decided where to go, it's time to start thinking about who to send.
Who qualifies for incentive trips?
This part of the process deserves careful consideration. After all, if you're offering something as big as a trip, you have to make sure it's awarded fairly.
Clearly define the goal. What is the performance problem you're trying to solve? What will the company's workflow look like once it's solved?
Decide who will be involved. Will you target one particular group of employees or the whole organization?
Determine your desired actions. Do you want your employees to make more sales? Take fewer personal days?
Set benchmarks. Say that you choose sales as your desired metric. At what level will you reward people with a trip and when? $1 million in a year? 10 new clients in a month? For the sake of fairness, you have to be able to document who makes the cut and how.
Make sure your goals are achievable. The ideal goal is within reach of each participant, but should still be challenging. Make sure that team members have the guidance and support they need to meet that challenge.
Plan out program publicity. From the first announcement to public recognition of the winners, the program needs to be engaging. How will you entice people to participate?
You can gear your program toward individual high performers or entire teams. The right choice will depend on your program goals as well as what kind of competition you want to encourage.
For example:
If you want to boost individual sales results, offer the incentive trip to team members who exceed a certain revenue level. Choose an amount that's above what employees normally reach.
If you're hoping to increase engagement and company buy-in, develop a program that has several possible qualifications. These could include exemplifying company values, bringing in big clients, or going the extra mile to support a team.
You can also offer incentive trips to high-value clients or customers. If you'd like to encourage client loyalty, consider an incentive program for long-term or high-spending clients.
Key Takeaways
Incentive travel is a win-win situation for everyone involved, from the sponsoring company to the lucky travelers.
It's highly motivating on a psychological level.
It naturally results in team bonding and shared memories.
It increases employee loyalty.
It helps employees to feel appreciated.
It creates memories that last a lifetime.
Best of all, it's accessible to companies of all sizes. You don't have to be a Fortune 500 corporation! Just contact the pros at VIKTOR and let them help you choose a destination and itinerary that's perfect for your company's budget and culture. Get started today and learn about all the places you could go.