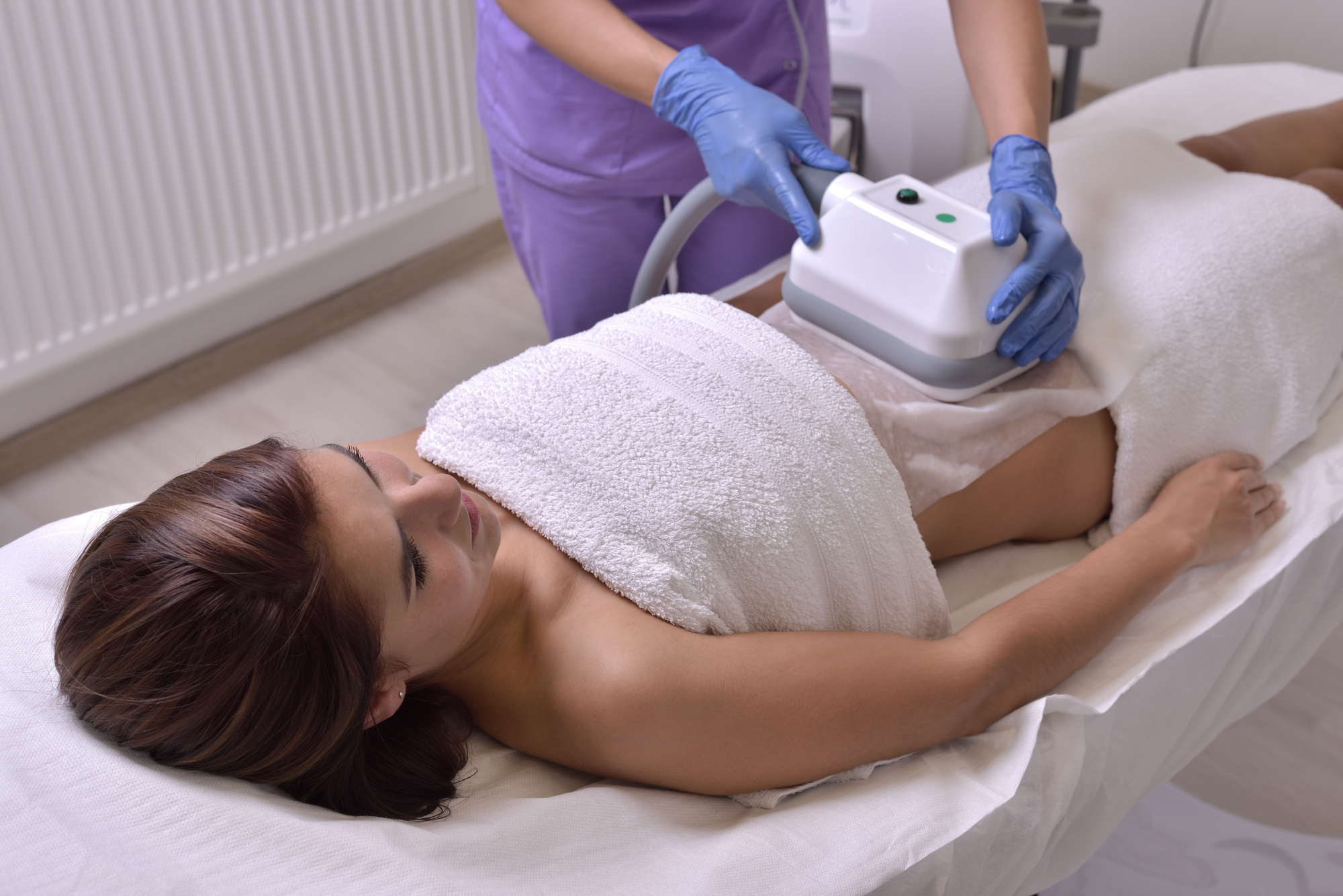 What Are the Benefits of CoolSculpting?
According to the CDC, over 40% of adults in the United States are clinically obese. This alarming statistic demonstrates how easy it is to gain weight and how challenging it can be to lose it.
Have you been trying to lose weight with little success? If you have been struggling in your weight-loss journey and are looking to lose fat and keep it off, you may be the perfect candidate for CoolScuplting. 
Keep reading for the main benefits of CoolSculpting and how it could help you lose stubborn fat.   
What Is CoolScultping?
CoolSculpting is the latest body contouring treatment designed to target and eliminate fat. It uses cooling energy to penetrate the skin and remove stubborn fat cells. 
CoolSculpting results are most effective for people within 30 pounds of their goal weight. It's an excellent choice if you're looking for permanent fat loss without an invasive surgical procedure. 
How much does CoolSculpting cost? The average cost of a session ranges between $2,000 and $4,000 depending on the size of the area being treated. 
What Are the Benefits of CoolSculpting?
CoolSculpting is a 'spot fat loss' treatment designed to eliminate stubborn pockets of fat that cannot be removed solely from diet and exercise. It has recently become a popular alternative to liposuction due to its many benefits, including:
Clinically Proven Fat Loss
The focus of CoolScultping is on fat reduction rather than weight loss. 
Your body has many fat cells. When you gain weight, your body's fat cells expand to make room for extra fat deposits. During weight loss, you remove the stored fat, but the cells still exist. 
CoolScultping freezes your fat cells. The freezing process kills the fat cells, preventing them from returning to the area in the future. 
Quick and Simple Procedure
The time taken during a CoolScultping procedure depends on the size of the treatment area.  
During the treatment, your healthcare provider will apply a gel pad and applicator to an area of your body. The provider will then move the applicator over your skin while administering suction and controlled cooling to the targeted fat cells. For most patients, the entire process takes less than an hour. 
CoolSculpting Elite is a new and improved technology that freezes unwanted fat cells for results in as little as four weeks. 
Zero Downtime
Unlike procedures like liposuction, which involves extensive downtime, CoolSculpting is a non-surgical procedure. The treatment causes minimal discomfort, and most patients can return to their daily activities immediately following treatment. 
Fewer Side Effects
There are fewer side effects involved with CoolSculpting than with other fat-removing surgical procedures.  
Typical side effects of CoolSculpting include swelling of the treated area, temporary redness, bruising, and skin sensitivity. 
Safe and Effective
The FDA has approved CoolSculpting for being a safe and effective fat-reducing treatment. Since the procedure involves absolutely no incisions, the risks of infection or other dangerous side effects are rare.  
Whether you are CoolSculpting stomach area or CoolScultping thighs, it remains a highly effective procedure resulting in up to 20% fat loss after just one treatment. 
Does CoolSculpting Work? 
CoolSculpting is a non-invasive and simple procedure proven to eliminate stubborn fat cells successfully. With fewer side effects and minimal downtime, it's also a much safer alternative to the other options on the market today. 
While it may sound too good to be true, the benefits of CoolSculptingis an effective treatment that could help you achieve your weight-loss goals. 
If you enjoyed reading this article, check out our latest blog posts for more helpful health and lifestyle advice.