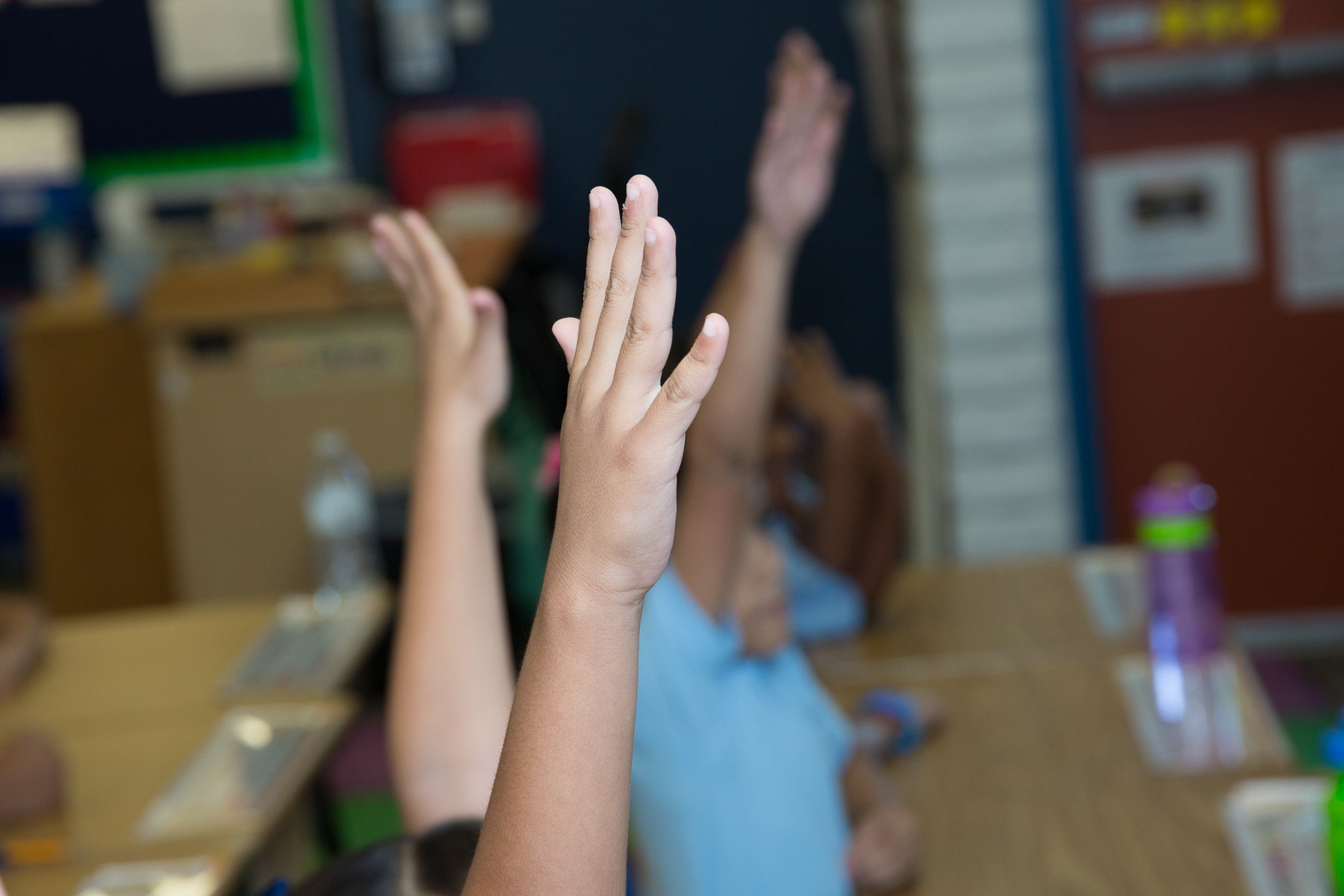 Discovering VCP: The Parent Experience
Originally Posted On: Discovering VCP: The Parent Experience | Descubriendo VCP: La Experiencia de Padres (vistacollegeprep.org)
If I am being completely honest, I came across Vista College Prep—Hadley by accident, but "there is no such thing as accident; it is fate misnamed," Napoleon said.
When it came to our son going to school, we started looking into schools a year before; we wanted to make the school meet our needs. I had narrowed it down to two schools, and Dad had a list of his own.
We both went on tours and attended open houses to get familiar with the schools. One of the schools on Dad's list was Vista College Prep—Maryvale. I started my research, and being that it was a newer school, it was not eligible to receive a letter grade from the state. That was when I came across the "A" rating for Vista College Prep—Hadley. I mentioned to Dad I would be going to tour the Hadley campus.
I called the school that day to schedule a tour and was warmly greeted on the phone by Ms. Marlene Gutierrez. Just from the phone conversation, I had a great feeling about the school. Ms. Gutierrez answered all of my questions and actually gave me a little more background information about the school. I picked up my son from daycare and took him with me on the tour.
Yes, the school met all of our needs, but it was also important to me that it met our son's needs too. During this whole process of touring schools, going to open houses, our son didn't like any of the schools. His excitement for starting kindergarten had dimmed, I was worried that would affect his schooling.
When we went to tour at Vista College Prep—Hadley, the front office staff made my son and I feel welcome — a complete 180 from the other schools. My son also noticed the difference; he was very talkative and excited to go on the tour. During the tour, I heard my son say that he wanted to go to school there. He even picked out his classroom. As a parent, it felt amazing to see that my son was happy, and he felt comfortable. After we left, I had a discussion with my son to get his thoughts on the schools. He informed me that, out of all them, Vista College Prep was his choice.
During this whole process we were looking into different schools to see which one we thought would best fit our son's needs. I feel that sometimes, as adults, we forget that our children have a voice and can help us in the process — well, in my case. I felt it was important for our son to feel involved and have his voice heard.
I'll never forget, after his first day of school, he got in the car with his face covered in stickers. He said, "See, Mom, I told you this was a great school for me." Those words made me feel like we had made the right choice.
My son has been attending Vista College Prep for a year now, and I still feel like it was the right choice! I have daily communication with his teacher, and I am always updated even on the days he is with his dad. We are always greeted by name, with warm, welcoming smiles. If I have any questions, Ms. Jocelyn Carrillo always has the answers for me, and if she doesn't know (which is hardly ever) she will find out. It has been a great overall experience, even considering COVID-19 during the spring.
This is my 11th year working in education. Never have I seen anything like COVID-19; none of us have. During these unprecedented times, we have all had to learn a new way of life, if you will.
It hasn't been easy, but Vista College Prep by far has made that process as stress-free as possible. I have seen firsthand how other schools have handled it, and I am beyond thankful. Even though schooling is virtual, I still have daily communication with my son's teacher and school. The Flyer app has been very helpful in staying updated, and I have been able to communicate in real time with his teacher.
I have decided to stick with Vista College Prep because of their ability to adapt quickly, making the entire process as stress-free as possible. As a working parent who is back in the office, I had to find someone who could take on the responsibility of virtual learning. Unfortunately, my family member closest to me did not have internet, but Vista College Prep made sure we had all the resources possible by providing us a wireless hot spot.
I almost cried that day. I had been stressed out driving 35 miles one way to make sure my son had somewhere safe to go. We are all in this together, and it really does take a village. Thank you, Vista College Prep, for being a huge part of our village.