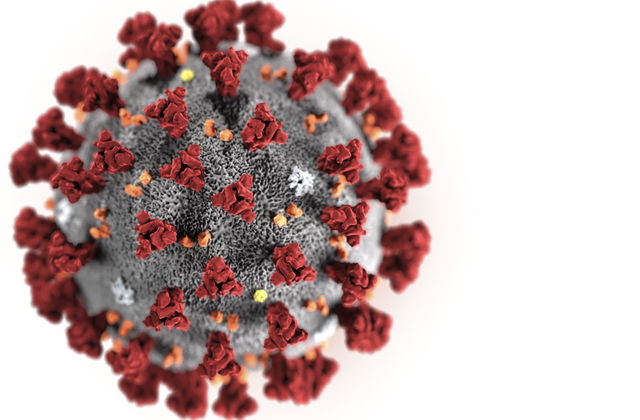 Wellness Watch: Blanchette makes remarks on coronavirus outbreak
Photo from AOL Newe/Associated Press
More than 6,100 cases of the 2019 Novel Coronavirus (2019-nCoV) have been reported in mainland China, according to a real-time web application by John Hopkins University researchers – and the number of cases is rapidly increasing day by day.
The virus was first detected in Wuhan, the capital of Central China's Hubei province, in December 2019. Since then, instances of the Coronavirus outbreak have been identified in other Southeast Asian countries, the United States, Australia and some parts of Europe.
Portrait of Chief Medical Officer Dr. Patricia Blanchette. UH Med Now photo.
Dr. Patricia Blanchette, Chief Medical Officer of UHP, advises the public to take precautions in order to prevent the spread of coronavirus and other infectious diseases:
"Although there is a great deal of attention to coronavirus now, please remember that we are in the middle of flu (influenza) season. We are much more likely to be in contact with people with the flu than with coronavirus, and flu kills people all over the world every year.
However, we are very lucky to have flu vaccines and effective medications. Vaccines and medications are what researchers are vigorously looking to develop for coronavirus. We already have these for influenza, yet some people don't take them.
Except for travel restrictions, the advice being given for coronavirus is equally important for the flu. Wash your hands frequently, get the flu vaccine, stay home when sick and contact your medical provider as soon as you have symptoms.
Washing hands frequently seems like such a simple thing, but time and again, researchers have found this to be one of the most effective ways to prevent catching contagious illnesses.
For our clinics, identify and isolate patients who come in with flu symptoms. Wear masks and eye protection (goggles or a face shield) when interacting with these patients. Test them for flu with the more accurate PCR testing.
Get them started on Tamiflu (oseltamivir) or Xofluza (baloxivir) ASAP if they have flu symptoms. Although PCR testing is more accurate than the rapid flu test, there are still some false negatives.
Medicines against the flu work best when started early in the disease, so early detection is important.
Advise that close contacts of people with the flu get preventative treatment with Tamiflu (oseltamivir). Xofluza (baloxivir) is not yet approved for prophylaxis, but clinical research for this indication is being conducted. Stay well."