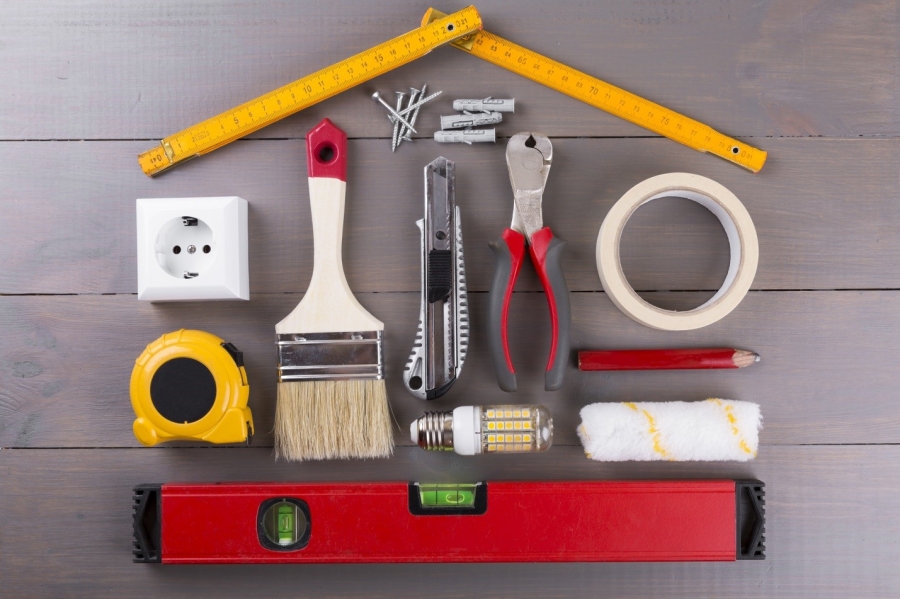 9 Unexpected Items to Add to Your House's Pre-Sale Checklist
Fixing up your home is one of the ways to get it to sell quickest. We bet you haven't thought of all these house repair checklist items.
It's projected that over 6 million homes will sell in the year 2020. That number marks continued momentum that has built over the last 2 years.
There are several reasons why homeowners are looking to part ways with their investments in such large numbers in 2020 including the prospect of a looming recession.
If you're among the many that will be putting their houses on the market next year, no matter your reasoning, you'll likely need to make a house repair or two to ensure that you can get the best price for your property.
Not sure where to start with your house repair check-list? Keep reading!
Our team shares with you several tips on which areas of your house should get the most attention so you don't end up leaving things off of your itinerary.
1. Paint Touch-Ups
Your home's interior paint might not be something that you notice but you better believe that paint flaws will capture buyer's attention.
Worn, nicked and chipped paint are all signs of absentee homeowners which may get buyers thinking about what other aspects of their home you've let go to waste over the years.
To leave a great impression, hit your home's interior with a fresh coat of paint or at least touch-up areas that need the most TLC.
2. Take Down Family Photos
We know that you love looking at your family's beautiful faces. Unfortunately, buyers that don't know you don't share in that adoration for your loved ones.
As a matter of fact, if buyers come into your house and see pictures of other people, it's going to be much harder for them to picture themselves making your house theirs. That could deter several good offers.
Taking down anything that over-personalizes your space will help your home sell much faster.
3. Exterior Work
The very first thing that buyers will see when they come to tour your home is your house's exterior. If that first impression is negative, it's going to be hard to win buyers over as they look over the rest of your home.
Doing simple tasks like painting your fence, touching up your yard and making sure that your home's exterior paint looks good can do wonders for stoking buyer's interest.
4. Optimize Your Lighting
Making tweaks to your home's lighting is a cheap and effective way to leave a positive impression on buyers. Tackling this job can be as easy as making sure that all of your curtains are open during open houses to show off how much natural light your house is capable of receiving.
For night showings or for houses that lack access to natural light, invest in light fixtures that add more life to your room. After all, nobody wants to spend hundreds of thousands of dollars on a home that feels dark and dreary.
5. Look Over Your Kitchen
Let us be clear… You should not remodel your kitchen as part of your house repair to-do list in preparation for a sale. Very rarely will a kitchen remodel prove to be an investment that pays for itself.
With that said, if you have broken appliances or counters that are damaged, making small fixes will go over well with people that are considering your home.
Talk to your real estate agent for advice on which kitchen repairs are worth making and which are best left alone. That way, you don't end up losing money in making your house more desirable for buyers.
6. Tidy up Your Floors
Whether you have carpet or hardwood floors, it's worth doing some minor makeover work to make them look great.
Getting your carpet in shape for a sale is as easy as hiring a professional steam cleaner to give your floors a once over. Hardwood floors can present more of a challenge since refinishing floors is likely to be a lot more expensive than getting your carpet cleaned.
Again, talk to your real estate agent to see which house repair flooring fixes are worth making and which are best left alone.
7. Keep Your Animals on the Down Low
When a buyer walks into a house and sees a dog, the first thing that they're going to assume is carpet and wood floor damage. They might also suspect that certain rooms are going to smell due to pet-related activity.
Anything that you can do to make your house seem like it's a pet-free environment will do more to help your sale than hurt it. If a buyer asks if pets live in the house, you should, of course, be honest.
8. Get a Home Inspection
Your buyer will almost always be required by their lender to conduct a home inspection before purchasing a property. That doesn't mean that you shouldn't be proactive and get one for yourself.
The last thing that you want is for your buyer to do a home inspection and to find out that your foundation is cracked which would prompt you to have to call a foundation repair company and take your home off of the market.
The better informed that you are before putting your house for sale, the fewer surprises you're going to run into.
With Key Investments in House Repair, Your Home Will Change Hands Fast
People underestimate the value that a house repair or two can bring to their home's value in the eyes of buyers. We recommend looking over our list of suggested tweaks and making the ones that you and your real estate agent think would be the most worth your time.
For additional information on all things real estate, read more of the content that we have featured in our blog.