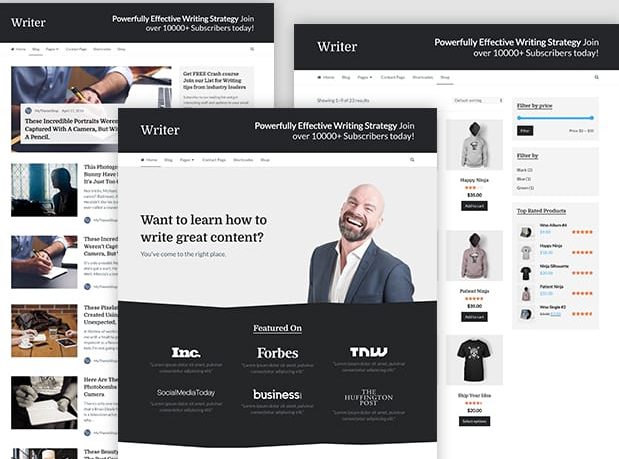 Web Design is Outdated, Build a WordPress Website
Photo From dilemmas
Originally Posted On: https://www.dilemmas.co/better/business/wordpress/website-design/
WordPress has made website design super easy
Website design is so 1999. Would you still pay $7000 for a 55 inch TV? Probably not, but that is what they use to cost. Today you can get a much higher quality 4k Ultra HD 55 inch TV for under $400. Paying for custom website design in 2019 instead of using a WordPress website is the equivalent of paying an extra $6600 for your next TV. Here is why.
Advances in website building technology has made it easier than ever to design your own website with just a few clicks. You no longer need to understand coding, HTML, or any other programming or markup languages to build a website that is comparable to the top sites in the world.
Website Design vs WordPress Website
So what is the difference between hiring someone to build a custom website design for you versus building one on your own with WordPress?
Custom Website Design
This is for established businesses that are already making money on their websites & customization is required to meet their customer's needs
You hire a website design company or freelance web designer to do all the work for you
Helpful if your website already has a lot of pages or content
Add-on services, like database integration, e-commerce functionality, and more can be customized to your website
Can include SEO and digital marketing strategies
WordPress is sometimes used by the web designer but with more customizations than you can do on your own
Can save your business time if your project is big and complex
Prices range between $1000 – $100,000 for a custom website design

Website design prices from a leading firm
Build a WordPress Website
If you have a small business or have not started making money via your website yet, this is the option for you.
With just a few clicks you can be up and running within hours
You can use pre-made templates with inspirations from top-ranking websites
Allows you to focus on what matters, bringing in customers
Easily customize website templates to build a unique site
Focuses on website functionality that drives website traffic and not over customization due to personal preferences
You can design your own high-quality website for less than $100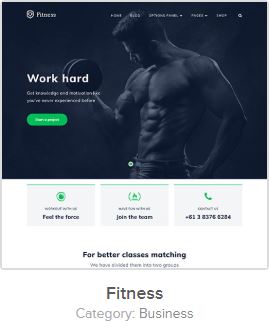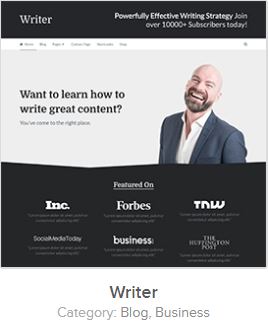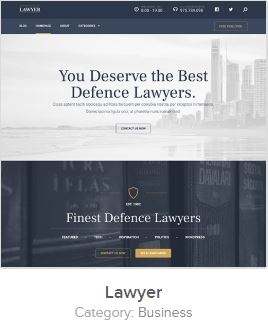 WordPress Themes
What is WordPress Anyways?
By now you are wondering what the heck is WordPress anyways. We've talked about some of the benefits of building a website using WordPress, but now let's discuss exactly what it is.
WordPress is basically a factory that makes webpages. It is a free content management system used to build and maintain websites. WordPress provides a web-based user interface for designing, publishing, and updating websites. Instead of writing HTML, you can simply choose one of many different website templates or "themes" that has a design you like.
WordPress is most associated with blogging (its original purpose when first created) but has evolved to support other types of web content including more traditional mailing lists and forums, media galleries, membership sites, learning management systems (LMS) and online stores.
The technology behind WordPress is what makes it so amazing. It allows any person off the street with no technical experience to design and build a website. Most of the credit is due to awesome web designers that build these templates/themes via the WordPress open-source platform.
Click to read more about What is WordPress?
But before we dive deeper into website building with themes, let's talk more about who uses WordPress.
Which brands use the platform?
This is the social proof portion of this article. Despite the fact that Instagram is removing likes from its platform, social proof matters at times. And when it comes to one of the best vehicles to bring income into your business (a website), this is one of those times.
WordPress is by far the most popular way to build a website in the entire world. Not only is it used by well-known global brands such as Sony, General Motors, and Ebay, it is also used by some of the most-visited websites in the world:
CNN – 555 million website visits per month
New York Times – 250 million website visits per month
Forbes – 119 million website visits per month
If that is not good enough for you and your business, what is?
Now there is a high probability that most of these huge brands used a web designer or web design company to build their WordPress websites. But please remember, all of these companies make hundreds of millions to billions of dollars each year in revenue.
When you get to that level and feel like the WordPress theme you bought for under $100 is no longer working for you, please feel free to upgrade to a custom website design. But until you get to that point, try to focus your time & energy on getting sales, traffic, brand awareness, and happy clients, over customization of a non-revenue generating website.
How you can benefit from the big brand's web designers
One of the benefits of technology is that it allows you to avoid the mistake of trying to reinvent the wheel. In fact, it gives you a pre-made wheel and the materials to custom design it based on already approved safety and performance specifications. So you get a working wheel without paying for the research and development.
When big brands hire a web designer, they test several factors prior to selecting the website design. In the book, The Power of Habit, it discusses how big brands use research and experiments to take advantage of their customer's habitual urges. Some as simple as the direction you turn when entering a retail store.
Did you know you turn right? It's almost certain you do. There are thousands of hours of videotapes showing shoppers turning right once they clear the front doors
Power of Habit by Charles Duhigg
Based on that research, these big brands design their stores to fill the right side with the most profitable products so that you will buy them right off the bat.
These brands do the same thing when it comes to their websites. Their web designers don't just design for how pretty a website looks, but for its ability to predict and trigger buying habits. In other words, their websites are designed to make money!
And thanks to WordPress's belief in the democratization of publishing, the platform is open-source. This means that talented web developers from all over the world are able to design WordPress themes based on the structure, functionality, research, and work of the big brands and their web design teams.
You can benefit from all of this by purchasing these themes at very low prices and launch your business on the web in just a few hours!
Themes are what allow WordPress users to change the look and functionality of a website without changing the core code or content. Sometimes called templates, themes take the content and data stored by WordPress and display it in your browser. They decide how your content looks and is displayed.
At their most basic level, WordPress themes are collections of different files that work together to create what you see, as well as how your site behaves.
Think of all the hard parts of making a website, then imagine someone else doing all the hard work, and giving you an easy way to make edits. That is what a WordPress theme is. However, not all themes are created equally.
The internet is full of both free and premium themes. You would think that the money spent on a premium theme is money well spent. But that assumption would be wrong. Many of them were designed by amateur or lazy developers. This results in bad code, lots of performance issues, and compatibility problems. You need a theme designed by talented people.
Beware of low-quality theme providers
As with any solution you buy, quality matters. There are so many web designers creating themes for entrepreneurs, so whether you are starting your first blog or expanding your fitness company, law office, or any other business, there are countless options to choose from. But selecting the right company is vital to your success.
A lot of people do the trial and error method of choosing their WordPress themes like they do with other areas of their business. But choosing the wrong company for your website is like making a bad hire. Not only is it a waste of money, but it is also a waste of your time, energy, and resources.
Below is a list of 6 problems you could experience when you buy low-quality WordPress themes:
Compatability Issues – WordPress is always evolving and updating its platform. So if your theme does not have a company behind it that is constantly keeping up with these updates, your theme will not function properly.
No or Poor Customer Support – What happens when you want to add customization or if something is not working properly on your website? You need a company that will respond to your problems within 24 hours so that you can get your site fixed quickly.
Lack of Alternative Themes – After you get going you may discover that the design of your theme does not fully meet your needs and a course-correction is necessary. Many companies only offer a few themes, so if their's does not work for you, you will need to start from scratch with a whole new company and customer support team. A stable theme provider gives you access to numerous alternative designs to fit your business needs.
Poor User Experience – Some WordPress themes are not designed with you (the user) in mind. They are not easy to use, so you spend a lot of time trying to figure out how to build the website work versus spending time making content to grow your business.
Slow Load Times – You may select an inexpensive theme that looks terrific, but if it takes forever to load, your visitors will move on to the next company's website with faster load times. Not to mention Google severely penalizes slow websites in its search results.
Unfavorable SEO Design – Poorly designed and free themes have code that is not optimized for organic search. This results in your site not achieving the rankings it deserves. Themes designed with SEO friendly code keep the search engine bots crawling deeper and deeper into your site so it has the best chance of ranking high in search results.
Wasting energy correcting items from the above list is very time-consuming. Plus if you want to really grow your business and bring in more clients and revenue, time is a valuable commodity. The WordPress theme that you ultimately choose will play an important role in the success of your business.
As a website owner, you shouldn't have to worry about performance issues or compatibility nightmares. You need themes and plugins that are easy to use, and highly effective. We wanted our products to solve problems most website owners face when starting out.
Where to Find High-Quality WordPress Themes?
By now you should be fired up about starting your online business and you need to know where to begin. If this is you, then you are in the right place. As the saying goes "the best time to plant a tree was 20 years ago, the second-best time is now."
But which companies make the best WordPress themes? Who are you going to choose as your business partner? Because that is really what this choice is. You are choosing more than website design. You are selecting a partner to grow your business with for years to come.
The first place most people look for WordPress themes is in its own marketplace. It has lots of free themes but not the types for business owners ready to step up their game.
The second place is in the largest premium theme marketplace in the world, Envato Market or ThemeForest. This is actually where I started the first time I bought a theme. It was a disaster, but it was because I focused on the appearance and ignored the list of problems that occur with the selection of themes by poor website designers listed above. They do have some quality themes but you may have to do a little trial and error to find out which ones work best for you.
Some of the largest theme designers by revenue sell their themes via that marketplace. See a list of the top 5 WordPress theme companies (by revenue) below: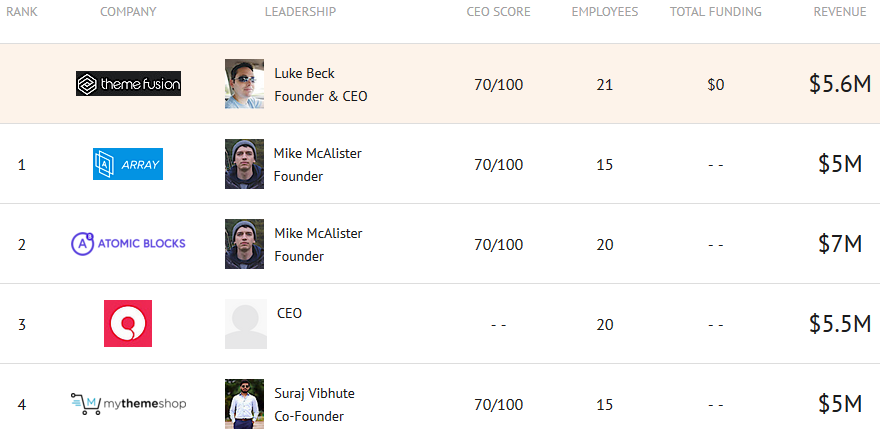 Example of a High-Quality theme designer and why
As you have probably guessed by the quote above that addresses the problems website owners should not have to worry about, MyThemeShop is the ultimate example of a high-quality theme designer. And it is all about the intention they apply to their website designs from the beginning.
Here's a list of the reasons they are one of the best choices for your WordPress theme:
Compatability – Not only did they design their code with compatibility in mind, but they also don't sacrifice code quality for good design. The best part is that their teams are always updating existing themes and designing new ones so your website will stay up to date. No need to constantly try to figure out how to fix parts of your site that no longer function properly after updates from WordPress.
Reliable Customer Support – They have an awesome support team comprised of bloggers, entrepreneurs, developers, & web designers that understand what it feels like to need help and have no one look to. Part of the company's culture is to serve You, the customer! You are not an inconvenience, you are the reason for their existence. So despite having a small team, when questions come up, they don't keep you waiting too. Usually, problems are addressed within 24 hours.
Options, Options, & more Options – Their web designers have created over 100 themes & plugins for you to choose from (including 25+ new releases this year alone). Just enough for you to find what you need without causing analysis paralysis. Even if you create a second business or have different needs for your website in the future, you will have options that are just a few clicks away, with a support team that is already familiar with your wants and needs.
Fantastic User Experience – Many WordPress websites look similar because they all use the same theme framework. This company understands that you have a unique brand and you need a design that strengthens it, not a generic website. So they build WordPress themes to make your job easy so that you can focus on creating good content and not fixing your website problems.
Lightning Fast Load Times – We are in the age of speed. If your website loads slow, people will move on and search engines like Google will not show your site in their results. These themes load super fast because they are designed with performance in mind. Your customers will love your website.
SEO Friendly Designs – The web designers implemented clean code in their themes to keep that Google bot crawling deeper and deeper into your site. This gives you the best chance of achieving the ranking you deserve in search results.
Our themes aren't loaded up with useless features which do nothing but get in the way, confuse you, and slow down your site. We make sure nothing is loaded on the page unless it's absolutely necessary.
This quote says it all. Having a good business starts with a good plan. As you start and/or grow your business, you will want to put the same intention into every aspect of your company as MyThemeShop did in designing WordPress themes to support your business goals and grow your website traffic.
This starts with the business partners you choose and it is why they are a smart option to begin this journey.
Get Started Building Your Website on WordPress
By now you should understand that there is no need to spend thousands of dollars on web designers to create a great website. The technology and tools available on WordPress allow you to purchase predesigned website templates that are easily customized if you choose a good theme developer.
All you have to do is take action! The video above gives you step by step instructions for building your own website in just a few hours. The only difference is that this article suggests a different WordPress theme company. Below are the steps to get started but I do recommend watching the video as you go.
Step-by-Step Website Building Instructions
Start with buying your WordPress Theme – This is different than the video but if you already have it, it will be easier to follow along with the other steps. Get your theme here.
Get Your Domain Name – GoDaddy. This site usually has the lowest priced domains over the longterm, however, the hosting services below will probably provide the 1st year free if you get it from them. You do not need to order all the extras they offer, but if you like your privacy, I would suggest including the Private Domain Registration. Do NOT get hosting or website builder.
Hosting – HostGator is used in the video, so it will be easy to follow along if you purchase this option. They have really good pricing and 24/7 customer support. Select the "Baby" plan as it provides more options for growth. Many pros use this company but it does come with its limitations for larger sites. Some problems have occurred when backing up sites due to some hosting limits, but this will only apply to really large sites. Another option that is also used by the pros is Bluehost. We recommend the "Plus" plan as it comes with the option for unlimited parked domains. Note that this company includes a free domain name, so if you have already purchased one, think of another that will enhance your business or assign it to your first and last name for future business ventures. Don't forget to set up an email that contains your .com (or alternative) addresses. One of the best hosting services is SiteGround. Start with the "Grow Big" plan. They have the best customer service and their hosting is very good, but they are more expensive than the other choices. This is our favorite although we are not currently using it on this website.
Install WordPress – You can install WordPress from the cPanel of your hosting company. It is very easy, just click WordPress. Support at the hosting company can help you if needed, but the video tutorials should do just fine, even for a novice.
Upload WordPress Theme – When you get to this step hover over "Appearance", and click "Themes", then at the top of the page press "Upload Theme", then press "Upload Theme" again. Scroll down and you will see the option to "choose file" and then upload the zip file of the theme you purchased. Once installed make sure to "Activate" your premium theme.
Import Demo Website -Since you are using one of the premium themes suggested in this article, you do not need to follow the other steps in the video. Simply use the One-Click Demo Importer to import your theme options, widgets, and content from the theme you selected. This will make your site look exactly like the sample theme you purchased so you can make changes using it as a template.
6. Customize Your Website – You can now easily change colors, add images, and create content for your website. Don't spend too much time over customizing your site. Focus on getting up and going with color changes that match your brand. Remember one of the Facebook Corporation mottos "Done is better than perfect".
Conclusion: Start capitalizing from advances in Web Design
You did it! You stepped out of the 1999 age of heavy projection TVs and expensive web design, and into today's world of 4k Ultra HD TVs, cellphones that can play all your shows at your fingertips, and WordPress website themes that allow you to purchase top-notch designs for less than $100.
The only thing constant in life is change and its time to change your life and business for the better. You now know what WordPress is, the names of some of the big brands that utilize it for their websites, and that its technology has closed the gap between professional web designers and novices like your self.
With just the click of a few buttons and a couple of hours, you can be on your way to creating content on your new platform that will help your business grow its traffic, customers, and revenues. Seize the day!
Do you feel like building your own WordPress site will be super easy? Share your thoughts in the comments.