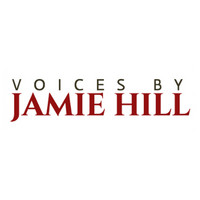 Voices By Jamie Hill: Your One-Stop-Shop For Female Voiceover Work
Are you looking for a professional female voiceover actor that can record, edit, and mix her own work? Then Jamie Hill is a perfect choice. The Los Angeles-based voice actor began her career in 2008 and things have only gone up since then. With a background in everything from big-time commercials to documentaries, Hill's voice is extremely versatile. Her at-home recording studio is fully equipped so she can see your project through from start to finish with ease. In addition to her skills, equipment, and experience Hill is a natural people person, making her a joy to work with.
FOR IMMEDIATE RELEASE
Los Angeles, CA, October 20, 2021 – When you need female voice actors for voiceover work, you need someone who will get the job done right the first time. That's where Jamie Hill comes in. Working in the industry since 2008, Hill provides a full range of voiceover services and recording options for US and international clients.
From documentaries to commercials, animation, and even voicemail services, Hill has done it all. She's worked for notable companies including Amazon, McDonald's, Blue Cross, Target, and many more. And with her full-service in-home recording studio, Hill is more than just a voiceover actor, she can also edit, mix, and patch the audio.
Hill's voice has a vast range, opening her up to all kinds of opportunities. Do you want smooth and warm? How about authoritative or sweet and sassy? Whatever the tone of your project, you can count on Hill to deliver.
Born a natural people-person, Hill finds it easy to connect with clients.
"I work with such a wide range of clients and I know what it takes to meet each of their unique needs," Hill explains.
"I know we live in a fast-paced world, and that's why I offer a quick 24-hour turnaround for most projects. Some smaller reads I can have back in as little as 4 hours," she adds.
Hill has a killer combination of professional training, years of experience, expert equipment, and a hardworking personality that ensures quality voiceover services every single time. And the proof is in the pudding, just listen to Hill's voice over demos and you'll be sold.
To learn more about Jamie Hill and her diverse set of skills, visit her website today. There, you can request a free demo to see what all the hype is about. And don't forget to follow Hill on Instagram to see her latest career and life updates.
About Voices By Jamie Hill
For over 13 years Jamie Hill has impressed clients with her professional voiceover and recording skills. Through her full-service at-home recording studio Hill can provide several services for clients. These include recording, editing, and mixing/patching into studios using Source Connect Pro, ISDN, ipDTL, Skype, and more. Hill offers a versatile voice that can adapt to any tone or brand. Her previous work includes commercials, documentaries, promos, trailers, and more. To hear examples of Hill's work visit voicesbyjamiehill.com today. Or for the latest updates, follow @voicesbyjamiehill on Instagram.
Media Contact
Name: Jamie Hill
Address: Los Angeles, California
Phone: 818-748-9791
Email: [email protected]
Website: https://voicesbyjamiehill.com/
Originally Posted On: https://syndication.cloud/voices-by-jamie-hill-your-one-stop-shop-for-female-voiceover-work/