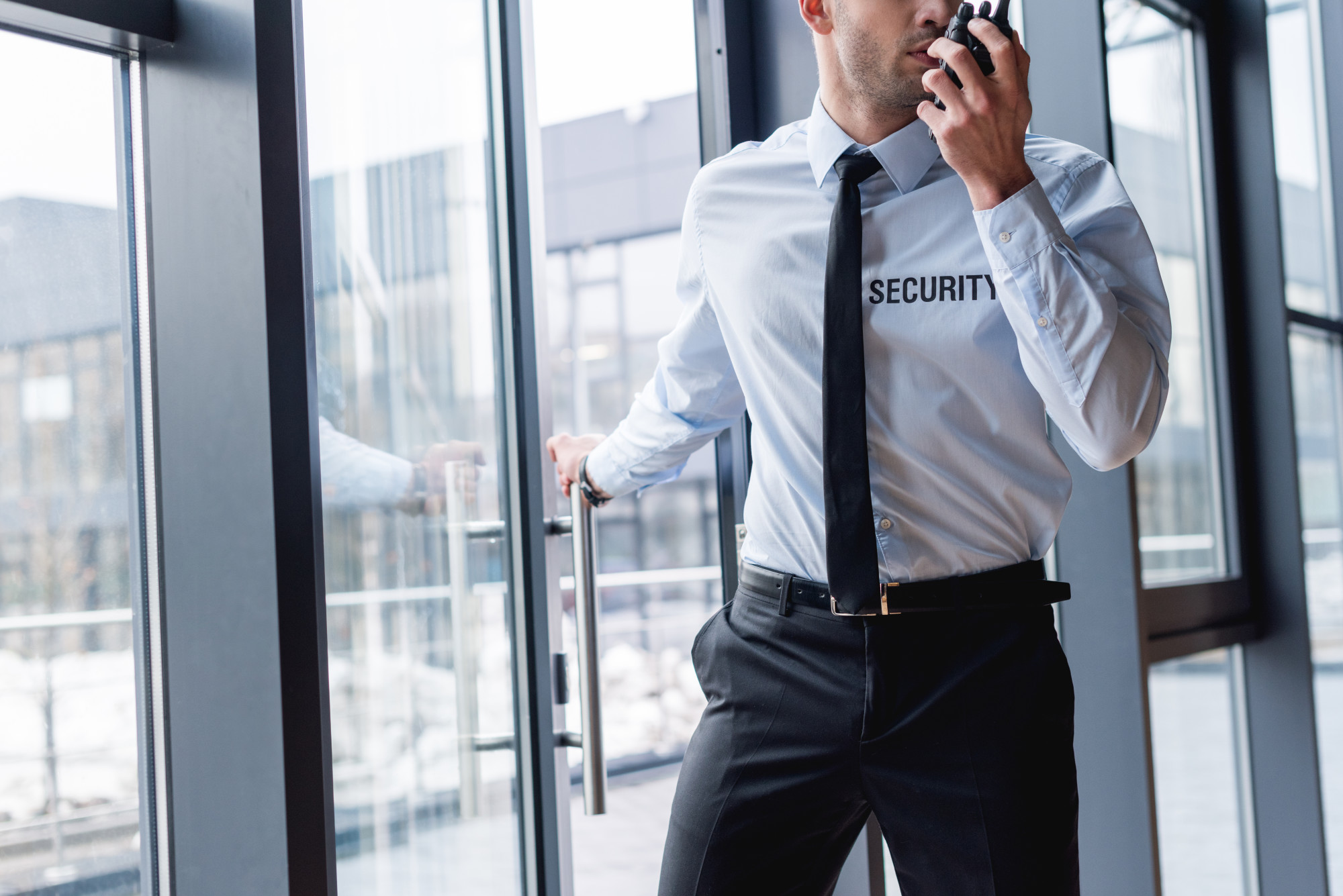 Staying Safe: The Top Benefits of Hiring a Security Guard for Your Business
Security is big business these days.
Indeed, the global security services industry is now worth approximately $116 billion.
Clearly, having security guards in place is popular all over the globe.
It's no small wonder. After all, the world can be a dangerous place. In many locations, having security is vital for protection and safety. Without it, the risk of coming into harm's way is too extreme.
Businesses are often the target of criminal activity. With valuable equipment and inventory on-site, thieves and intruders are common problems. Having security in place can help in many different ways.
Are you considering hiring a security guard for your business?  
Keep reading to discover the top benefits of doing exactly that.
1. Protection From Trouble
This is stating the obvious, but security guards help protect your premises from crime.
It's literally the main part of their role! They're employed to patrol the area, keep watch, and effectively deal with any problems that arise.
We've already mentioned the ongoing struggle businesses face to safeguard themselves. The nature of running a business makes it a target for would-be intruders. There's often cash and valuable goods on-site.
Security guards can respond quickly to any issue. They're the first line of defense. They're specially trained to handle the situation until the emergency services arrive on the scene.
2. Constant Surveillance
Security guards are generally only one component in a security system.
For instance, a perimeter fence and closed-circuit television (CCTV) system are commonly in operation too. However, there are fundamental flaws to both.
For example, CCTV footage rarely covers all areas. There are almost always gaps and obstructions in their field of vision. Equally, intruders often know how to disable them too.
Security guards help monitor the CCTV footage. They can also patrol the area. There's no replacement for having eyes and feet actually on the scene.
It goes without saying that other security measures fail to deal with problems too. They're there purely to prevent, deter and record anything that does occur. Security guards combine surveillance with action.
They monitor the premises and, as we've seen, handle the situation too.
3. They Provide a Top Deterrent
Prevention is almost always better than the cure.
Of course, it helps to know that security is trained to respond to difficulties. However, one of their main advantages is the deterrent they provide.
Thieves and intruders thrive on ease. The best targets are the easiest ones. Any security measure you put in place effectively makes your premises desirable to them.
CCTV, barbed wire, spotlights…they all help to deter criminals. After all, it's a) harder to achieve their goal, and b) more likely they'll be caught.
Security guards are a top deterrent for this exact reason.  
However, let's not forget that problems often occur inside a business too. Employees are often the most likely to offend. They know where everything is and how to access it. Security guards can keep an eye on employees too.
Aside from protecting your valuables, this can also foster a greater work ethic. It's harder to slack off when you know a security guard is monitoring you.
4. Reassuring Sense of Safety
Security guards help promote a feeling of safety too.
We live in troubling times. Gun and terror attacks are more common than ever before. Every week there's an additional story of people being attacked in their workplace.
The atmosphere can be tense as a result. Simply, people can understandably feel scared about going to work. This is often the case in the immediate aftermath of an attack elsewhere.
Hiring security to monitor and protect staff members can be exceptionally reassuring. They can get on with their job, knowing there are safety measures in place.
This, of course, has a practical advantage. But it can also help improve employee satisfaction. After all, it's a tangible sign that you, the business owner, care for their welfare. That has a host of positive knock-on effects, such as greater employee retention.
5. Potential Customer Support
If all goes well, the vast majority of a security guard's job passes by without incident.
In that time, they can serve a nice additional purpose!
Security guards often provide helpful customer support to people in the area; pointing them in the right direction, and answering any questions they have.
As a result, security can contribute to the image of your brand. All business owners know the value of their reputation in the public sphere. Every little helps in terms of perpetuating a positive image.
The helping role security guards can play in interacting with customers may only benefit in a small way. However, it demonstrates a positive approach at all levels of the business- even those that aren't directly related to a business function.
6. Crowd Management Support
Business isn't always carried out on the premises.
Oftentimes, events (such as conferences and trade shows) are just as central to operations.
Security guards can play an important role in crowd control. Any event where a large group of people is present can get out of hand.
Having security to monitor proceedings, calm situations, and remove troublemakers can be vital. Likewise, they can do bag searches and handle thefts that take place too. Overall, security guards make a significant difference in ensuring the smooth running of any largescale event.
Interested? You can get security here!
Final Thoughts on Hiring a Security Guard
There you have it: the top benefits of hiring a security guard for your business.
The security industry is booming all over the world. Each year, increasing sums of money are being spent ensuring the security of businesses and individuals is well taken care of.
It's no surprise. As we've seen, the presence of security guards helps in all manner of ways. Hiring them is an extra expense. However, the value they provide can make the investment well worthwhile.
Hopefully, this article has highlighted exactly why that's the case.
Like this post? Read more security-related posts on the blog. Just search "security" to get started!