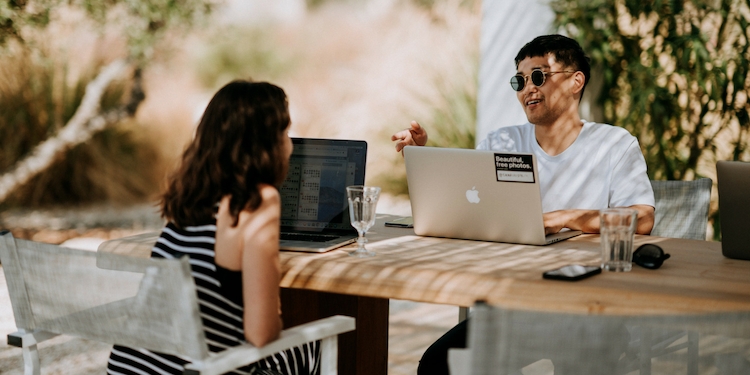 Virtual Assistant Philippines | All About Hiring
At some point in your career as an entrepreneur, you have encountered juggling multiple tasks to save time and money — or so you thought. This mindset has led many eCommerce businesses off the course of success. The most common mistake owners often make is not taking advantage of remote virtual assistants to help their business advance.
With the rise of the freelance economy, companies now have fast and easy access to global talent, such as virtual assistants from the Philippines. But because there is a large pool to choose from, you need to weigh your options carefully. Big decisions make and break a business, and that includes hiring the right people to support your growing operations.
Competent freelancers are present around the globe. The Philippines is among the top countries with a workforce that is capable of providing world-class service. A lot of companies, big and small, local and international, outsource their operations to this country. The quality of work that Filipino freelancers offer is on par with that from highly industrialized nations like the US.
In this article, we shall discuss the benefits of hiring a virtual assistant from the Philippines. By the end of this reading, you'll know why Filipino contractors are great to work with, how they compare with other professionals in terms of work rates, how to manage them remotely, and where to find the best people to join your company.
What is a Virtual Assistant?
A virtual assistant is most likely an independent contractor, a freelancer who works from a desktop at home somewhere around the world. This person provides various services suited to your business' needs. All forms of work are done online, and communication is always through chat or web conference calls.
Do You Need One?
Every business needs extra hands to sustain operations and expand. It's impossible to run an eCommerce store, for example, all by yourself. There's so much going on daily on order and fulfillment tasks alone. How will you be able to launch new products or come up with ways to increase your customer base if you're too busy checking off tasks on your To Do list every single day?
Signs You Need To Hire a VA Now
Every day ends with so much left to do. You are overwhelmed by the amount of work you are doing just to keep the money coming in. Sometimes, you feel like your business is slowly going down the drain, but you can't quit.
If this is you, sit down, take a break, and go through the checklist below to find out how hiring a Philippine virtual assistant can help you out.
✓ Your business is at a standstill. You are earning but not enough for you to hire a person to help you earn more. You are stressed out from bootstrapping your business to break even with small profits on narrow-margin products.
✓ You are playing catch up every day. You begin to notice that your To Do list just keeps getting longer. Instead of saying "I am done for the day," you always end up saying "I'll do the rest tomorrow."
✓ You are spending time and effort to learn new things that you are not an expert at. And you know for a fact that someone else can do it better.
✓ Your work-life balance is disrupted and you are no longer happy with your business. You begin missing birthdays, anniversaries, and other important events with family and friends. You are doing so many repetitive tasks every day that your passion for running your own business is fading.
How do you free yourself from all this?
As a business owner, you will want to invest in something you know will give you big returns, especially if money is tight. Directing a portion of your budget to hire a competent and reliable virtual assistant from the Philippines is one of the best decisions you can make for your company.
Tasks to Outsource to a Philippine Virtual Assistant
Most commonly, companies try to hire more than one virtual assistant to sustain different areas of their business. This depends on the size of your company and your needs as the CEO. Here are some of the important aspects of your business that you can use some help on:
Administrative — Keeping records, preparing reports, email correspondence, managing calendars and contacts, other personal tasks for the business owner
Social Media — Setting up social media pages, creating a calendar for the posts, managing comments and reviews, inbox management, getting more followers
Customer Service — Responding to customer issues and concerns through different channels, managing your account in groups and forums
Storefront — Doing daily tasks for your e-stores such as uploading products, updating SKUs and prices, managing orders, monitoring shipment for customers, managing returns and refunds
Web and IT — Creating and maintaining your websites and eCommerce stores, fixing bugs, developing new features for your store
Digital Marketing — Setting up campaigns, providing creative content for all digital platforms, SEO
Why Hire Remote Freelancers?
The innovation of the internet has certainly changed industry landscapes in terms of the services they provide and how people work. The idea of telecommuting appeals to companies as it offers more flexibility to people, which translates to higher productivity.
Here are a few comparisons to give you a better picture of why more and more companies and entrepreneurs are outsourcing to remote talent to help their businesses grow.
Hiring remote talent is more cost-effective than keeping an in-house workforce. For example, virtual assistants living in the Philippines deal with a lower cost of living than someone you could hire in your local area. They also work in the comfort of their own homes, which means that you don't pay the overhead costs of renting an office. You only pay the VA's hourly rate.
Career freelancers are great communicators because they spend most of their time in the online world where face-to-face meetings are not feasible. Philippine virtual assistants are especially good communicators because many of them have BPO or call center experience. They know how to adjust so that they can be online when it's convenient for clients.
You can optimize your operation hours with people working for you from different time zones. This is why businesses who plan to extend their customer base internationally opt to hire remote experts so that they have people working round the clock. An offshore virtual assistant can take care of important things while you are sleeping or taking a vacation.
Working remotely takes self-driven passion and a great amount of self-discipline. Remote contractors have more to them than just skills to offer. They are highly professional business owners who are still in the game because they are really good at what they do. Moreover, their global experience can provide fresh and innovative ideas for your business.
Based on studies, people who work remotely are happier compared to those who must trudge to an office every day at 8 AM. The flexibility of hours and location results in better focus and productivity. Companies with a remote workforce also experience lower turnover than companies who follow the traditional in-house work culture.
There are many advantages to hiring skilled freelancers offshore. Overall, having a remote workforce sets out a more effective and more productive way of running a business.
The Freelance Economy in the Philippines
PayPal recently conducted a study on the gig economy of one of the go-to countries that top global companies outsource to — the Philippines. Among 31 countries surveyed, the Philippines is home to the most tech-driven, dynamic, and optimistic professionals to join the freelance industry. The Filipino freelance market has become PayPal's fastest growing market in the Southeast Asian region.
Contributing to the Filipino professionals' experience in providing remote work for international clients is their established outsourcing industry. One of the country's primary sources of revenue is its prolific IT-BPO sector. There are, more or less, 1 million Filipinos currently working for in-house call center/BPO multinational companies. Many more are breaking free from this structured environment to offer their hones services on a freelance basis.
There's a rationale behind the success of the Philippine freelance economy and it goes beyond "cheap" labor costs. International businesses choose virtual assistants from the Philippines because they have a wide range of skills and experience, among other benefits.
English Communication Skills and Cultural Adaptability
The Philippines and the United States have shared a long history together in the books and maintain amicable relations up to the present day. The American occupation in the Philippines from 1898 to 1946 allowed for a deep exchange of culture, education, and language.
English is now the 2nd language of Filipinos. It is the primary language of government and official agencies as well as education from the primary to tertiary levels all the way to post-graduate studies.
As with any other foreign country, the language barrier when working with Filipino freelancers cannot be totally negated. Although barely, accents, grammar, and context can be a problem. Of course, it will depend on the profession and experience of the assistant you are looking for. The country puts a heavy emphasis on education. Hence, you can expect to be working with licensed professionals, college graduates, or university students at the very least.
You can also find Filipinos all over the world. They love to travel, meet with a lot of people, experience unique cultures, and live in various places within their lifetimes. They are also open to different people and cultures in their country. Their multicultural diversity makes them highly adaptive so that they easily adjust to working with any type of business from any type of culture. It is a rare and precious ability that is highly beneficial to entrepreneurs.
Hiring Virtual Assistants from the Philippines
What does it take to hire Filipino virtual assistants? Let's dig a little deeper into our topic and discuss the most important know-hows for getting an offshore assistant.
What is the cost of Filipino VAs?
The Philippines is a developing country. Contrary to freelancers from fast-progressing countries like the US, their working rates are generally lower. You will see variation in rate ranges depending on their educational attainment and experience, but you can expect virtual assistants from the Philippines to quote lower hourly rates than what you would pay for locally.
The low cost of labor for the same skill levels and quality of work is one of the most attractive reasons for businesses to choose Philippine virtual assistants over domestic talent.
When working with freelancers, always remember that you get what you pay for. The price range varies for different skill sets and experience, no matter which country you hire from. You must remember to manage your expectations in terms of quality if you are only looking at the lower ranges.
Outlined below are hourly rates that you can expect to pay a virtual assistant living in the Philippines. These are based on our experiences working with Filipino VAs at FreeeUp.
Basic VA – this includes general administrative tasks such as data entry, basic research, scheduling, managing emails, etc. – $3 to $6
Advanced VA – this entails doing more than just repetitive tasks, and likely involves advanced research skills, critical thinking, and particular expertise (e.g. customer service, bookkeeping) – $7 to $12
Creative VA – this involves all creative outputs such as content or blog writing, web design, graphic design, web development, and marketing campaigns – hourly rates range from $9 to $26 and beyond for highly specialized work.
This is only to give you a general idea of the costs of hiring a virtual assistant from the Philippines. The rates are always subject to the level of their skills, experience, and expected workload per project. You may find cheaper options, but you should not expect to get quality output or enjoy low turnover if you choose to pay lower rates.
How do I hire and manage them?
Finding freelance virtual assistants these days is easy. You just go online, sign up for some freelance websites, post the work, and wait for applicants to line up. There are numerous global freelance marketplaces where you can find remote experts with different skills and at different costs.
Each of these platforms has distinct processes for getting you that perfect hire. FreeeUp, for example, is an online hiring platform that offers entrepreneurs the opportunity to scale up eCommerce business with the help of remote freelancers. As hiring experts, the co-founders have developed a strict application process that results in a pool of elite talent that belongs to the top 1% of freelance applicants.
The real challenge is in finding the right people. Here are a few points to consider when working with a virtual assistant from the Philippines:
Filipino VAs are skilled, smart, and have the initiative that makes them highly capable of working independently. However, it is still required that you establish clear expectations about the task you want them to do and the quality of work you demand.
They are located in the GMT+8 time zone which means that most likely, your day time is their night time. They are usually willing to adapt to your time zone but you have to be clear on that at the onset of your engagement. Set your expectations so that they can and will be productive at the agreed upon work times.
As mentioned earlier, English is a major language but you should still check for communication skills. More importantly, determining the best communication tool to use for meetings is very important.
The Philippines is an archipelagic country in the Southeast Asian Ring of Fire. As such, the country is hit by a number of typhoons and earthquakes all year round. This means that there's a higher chance of emergencies here and there, so make sure to establish strong and open communication with the freelancer so that you stay updated should any issues arise.
Filipinos value their families and careers above all else. Expect them to give importance to their work-life balance. They observe some significant Philippine holidays that you need to take into account in your schedule. They will respect your time, and you should reciprocate.
Conclusion
Some businesses aren't yet keen on outsourcing to offshore talent because they don't have that much information about hiring freelancers. In reality, the Philippines, along with other international countries, are extremely capable of providing high-quality services remotely. By taking into consideration all the advantages of outsourcing for your company — time, efficiency, money — you can make the move and reap the benefits.
Are you ready to scale up your business? Hire a virtual assistant today and steadily grow your operations to optimize profits. Ditch the hassle of reviewing applications and interviews by signing up with FreeeUp. We will become your online hiring partner as you continue to think of ways to free up your time so you can continue to enjoy your business with the help of competent and reliable remote freelancers from the Philippines and beyond.
Check out the FreeeUp Facebook page, and hit like!