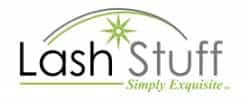 Try a Magnetic Eyelash Subscription Box from Lash Stuff Today!
Lash Stuff is a leading supplier of eyelash cosmetics in the USA, and now, they're currently offering a monthly magnetic false eyelash subscription box.
FOR IMMEDIATE RELEASE
United States, March 25, 2022— False Magnetic Eyelashes are the newest rage in the fake eyelash world. Magnetic eyelashes are fake eyelashes with micro-sized magnets on the eyelashes' strips. A special eyeliner is applied to the lash line. Magnetic eyelashes are then applied to the eyeliner. And now, Lash Stuff, the leading supplier of eyelash cosmetics in the USA, offers a monthly magnetic false eyelash subscription box!
Let's get real: applying fake eyelashes is no feat for the weak. Traditional fake eyelashes have a big margin of error between the sticky glue and the stable hand it takes to get the perfect placement. That's not even to mention how unreliable they are! If they don't fall off during the evening, you're stuck with the annoying task of peeling them off at night's end. For those of us who aren't makeup artists, they can be more trouble than they're worth. So if you're tired of the madness, meet magnetic eyelashes.
Magnetic Eyelashes are the new, un-annoying way to wear falsies. Instead of lash glue, these beauties adhere to your lash line using magnets. It's all of the glam, and none of the goop –– and the best, for an affordable price!
Here's a simple step-by-step guide to applying your magnetic lashes:
Curl: Start by curling your natural lashes with an eyelash curler to create a sturdy base for magnetic lashes.
 Prime: Coat those babies with mascara to give yourself a little oomph. This will ensure the fake magnetic eyelashes will blend more naturally. Remember, never apply mascara directly to the magnetic lashes if you want to reuse them!
Apply: Though this can be tricky, it gets easier the more you do it. Start by massaging the edges of the magnetic lash and rolling them into a rainbow to mimic the curve of your lash line. To apply, you can use either an applicator or your fingers. No matter how you apply, remember to get as close to the lash line as possible.
To get the most bang for your buck, you're going to want to clean your magnetic strip lashes. Lucky for you, Lash Stuff fake eyelashes are super simple to clean! Use oil-free micellar water made for water-resistant makeup. You have to apply the micellar water to a clean Q-Tip or tissue and wipe the magnetic strip clean!
Their magnetic eyelashes will stay on the eyes for up to 12 hours. Proper care of the magnetic eyelashes –– like cleaning –– will increase the amount of time they stay on the eyes. Gorgeous, easy-to-apply magnetic eyelashes are the best beauty statement and the best, they'll stay in place all night. What are you waiting for? Make the switch to magnetic!
Find out more information about their top-quality products at https://www.lashstuff.com/ and get their amazing Magnetic Eyelash Subscription Box.
Contact Info:
Name: Jess Phillips
Organization: Lash Stuff
Address: 175 25th Street Ste 101
Phone: 8445274788
Website: https://www.lashstuff.com/
Originally posted On: https://syndication.cloud/try-a-magnetic-eyelash-subscription-box-from-lash-stuff-today/