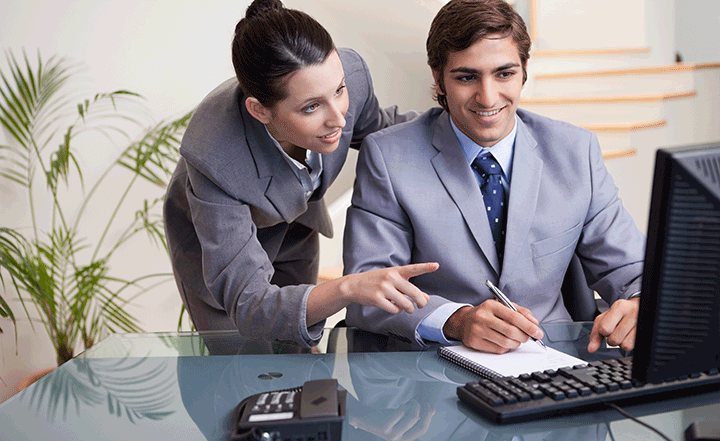 "Hey Kid, Want An Opportunity to Excel?"
Originally posted on https://www.workboard.com/blog/want-opportunity-to-excel.php
In my first job out of college, a senior VP – a man I admired – would occasionally come by my desk at the end of the day and say, "Hey kid, you want an opportunity to excel?" In fact, there wasn't anything I wanted more than that! These opportunities were special projects outside of my normal responsibilities; I always jumped at the chance to learn, build skills and get guidance from him. He was great at explaining why the projects were important, what he needed and coaching me to great results. That experience left an indelible mark on me and inspired me to seek out other mentors and "opportunity creators" throughout my career and later on, to similarly support others.
The benefits of opportunity creators, coaches and mentors are immense at any stage of your career. Your benefactors may not walk by your first desk as mine did, so here are some ideas on how to engage mentors and make the most of the growth opportunity:
1. Does your performance inspire your ideal mentor?
If your performance stands out, you probably stand out to great mentor candidates! Helping great people grow is something good leaders love to do. Because it will be an investment of their personal time, they'll want to know that you're a great investment – and a goal-focused, eager, conscientious learner certainly is.
2. What's your goal for engaging?
Give real thought to what exactly you want out of a mentor engagement. Career development and skill building are great choices, but think twice before asking someone to engage to improve your politicking, bragging rights or networking. Identifying the goals upfront will also help you identify when the mentorship has run its course and it's time to move on.
3. What do you want to learn?
Identify what skills you want to learn and ask someone who stands out in those areas. Try asking for four meetings, three weeks apart, and focus the meetings on learning or understanding a new practice. The period between meetings provides you with time to apply the practices and work on what you learned. Build on the practices in the each subsequent meeting. What you want to learn will change over the course of your career, so "rinse and repeat"!
Sometimes the best source for leadership skill development is an executive coach. If your firm offers to provide one, they're making an investment in your development and you should to! I worked with Lucinda Rhys, a wonderful leadership coach, and it had a tremendous impact on both my performance and my happiness. I got more clarity on my own obstacles and specific practices to put to work. Like anything else, more and deliberate leadership practice drives real improvement.
4. Where do you want to be?
What job do you want in 5 years? In 10? Identify someone in the role you want and ask them to be your mentor. Then, make that meeting count. Be well organized in advance with one to three topics you want to discuss; send the topics the day before to keep the conversation focused and productive. You will likely need to be relentless about rescheduling as meetings get bumped. But more often than not, these mentors are your opportunity creators!
If you're a continuous learner at the early stages of a career or want to be a more skillful senior leader, there are plenty of people with wisdom and experience to share! A recent discussion on Linked In reminded me of how grateful I am for the many mentors and coaches on my endless journey to better self, better leadership and just how many people are genuinely happy to help.
Which mentors and opportunity creators inspired you most? Who are the great leadership coaches in your area?
— The Velocity Gurus @ WorkBoard