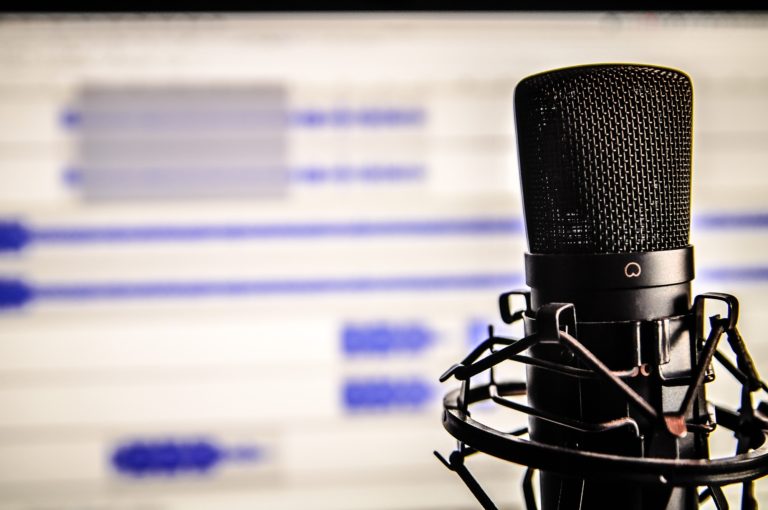 Top 8 Podcast Guests of All Time
Whatever you love, you can rest assured that there's a podcast about it. According to recent data, there are around 30 million podcast episodes to listen to.
Understandably, you might not feel like wading through the waters to find the best stuff.
That's why we've put together this list of the best podcast guests so you'll know which shows to check out!
1. CM Punk
There are fascinating podcasts with the occasional controversial soundbite. And then there's CM Punk's episode of "Art of Wrestling" with Colt Cabana, which spawned two lawsuits, ended a 20+ year friendship, and fractured the world of professional wrestling.
The almost three-hour-long episode saw Punk break down, in detail, the exact reasons behind his controversial departure from the WWE.
Talking points included accusations of medical malpractice, backstage politics, and WWE's decision to fire Punk on his wedding day. It's a fascinating and horrifying look into the very real world of pro wrestling.
Even if you're not a wrestling fan, you owe it to yourself to listen to the episode just to hear about the madness that performers go through regularly.
Days after the episode aired, Cabana and Punk both found themselves at the center of a lawsuit involving WWE and their doctor. Worse, things turned sour between Punk and Cabana due to legal fees, with the two friends and colleagues eventually settling out of court.
Shop Related Products
Bride, Boat, Bamboozled!$1.99 (93)
Jay and Silent Bob Strike Back$3.99 (884)
Cake Boss Season 1$19.99 (93)
The Office: Cast & Creators Live at the Paley Center$7.99 (38)Ads by Amazon
2. Barack Obama
People were shocked to hear that President Barack Obama had plans to appear on an episode of Marc Maron's hit podcast, "WTF: With Marc Maron."
Even more shocking, however, was that the episode wasn't taped in the White House, but Maron's in-garage studio. Yes, that's right, Marc Maron somehow convinced the president of the United States to record a podcast in his garage.
The episode is every bit as fascinating as you'd think. Furthermore, it shows just how far podcasts have come as a medium, proving that they're every bit as respectable as a radio or TV show.
3. Paul F. Tompkins
There are thousands of podcasts out there. And yet, no guest is as prolific as comedian Paul F. Tompkins.
While you may not know his name, podcast fans undoubtedly know his voice. Tompkins has appeared on just about every comedy podcast under the sun, showing off his incomparable wit, love of improv, and stream-of-consciousness style of humor in dozens of ways.
His roster of characters ranges from filmmaker Werner Herzog to "The Cake Boss" star Buddy Valastro (the latter of whom has superpowers thanks to a bite from a cake bug in Tompkins' canon) to Sir Andrew Lloyd Webber.
We suggest checking out his work on Comedy Bang! Bang!'s annual "Best Of" episodes or Tompkins' own "Spontaneanation" or "Paul F. Tompkast" shows.
4. Elon Musk
Love him or hate him, Joe Rogan knows how to book interesting guests!
Elon Musk doesn't give a ton of interviews, which made his episode of "The Joe Rogan Experience" all the more interesting. Yet Musk proved that he was game to cover everything and anything Rogan could throw at him — including marijuana.
We're not sure who wanted to see Elon Musk smoke a blunt with Joe Rogan, but it's now out there. And if nothing else, it's fascinating to get into the mind of one of tech's most powerful entrepreneurs.
5. Rainn Wilson
While it's hard to look at Rainn Wilson and think of anything but Dwight Schrute, it's clear from Wilson's numerous podcast appearances that he's the total antithesis of his famously grumpy character.
As demonstrated by his appearance on "The Nerdist Podcast" some years ago, Wilson is thoughtful, caring, and has an innate desire to get people to focus on gratitude and the present.
Wilson's interviews are always insightful and fun, so look up some of his past podcast appearances. And yes, you'll get a few good stories about "The Office" out of it, too!
6. Adam Scott
Did you know that Adam Scott loves U2? Like, so much that he and "Comedy Bang! Bang!" host Scott Aukerman created an entire podcast series delving into the band's catalog.
That's just one of the many interesting things you'll learn about Scott from his appearances on the podcast circuit. While you can't go wrong with anything Scott has done on the Earwolf network, we also suggest checking out his interview with Marc Maron on "WTF."
The thing that makes Adam Scott such a great podcast guest is that he's willing to work in any show's structure, whether he's goofing off or talking about his rough first few years in acting.
7. Malcolm Gladwell
This inclusion might not come as a surprise. Malcolm Gladwell is funny, insightful, and interesting.
The prolific writer and journalist is the host of "Revisionist History," which explores a myriad of topics like America's education system, art, his colleagues, and more. There's even an entire episode dedicated to the semicolon!
If you're looking for a place to start, the best podcast to check out is Gladwell's appearance on The Jordan Harbinger Show.
8. Kevin Smith
Kevin Smith can — and often will — talk for hours if given a microphone. While that's enough to give some a headache, it also makes Smith one of podcasting's most endearing guests.
Invariably cheery, surprisingly shrewd, and always ready to crack a joke, Smith is an open book. His podcast appearances have covered everything from his career as a filmmaker to his love of Batman to the recent controversy surrounding Harvey Weinstein, who helped launch Smith's career.
But most of all, Kevin Smith's strength as a podcast guest comes from his willingness to serve as a ray of sunshine in an often cynical and bleak world. You might not like his movies, but you'll always leave one of his podcasts feeling a bit better.
The Best Podcast Guests of All Time
Podcasts are a great way to pass the time, learn something new, or just have a laugh. And rest assured, if these podcast guests show up in your feed, you're in for a good time.
For more entertainment info, make sure to check back with our blog!