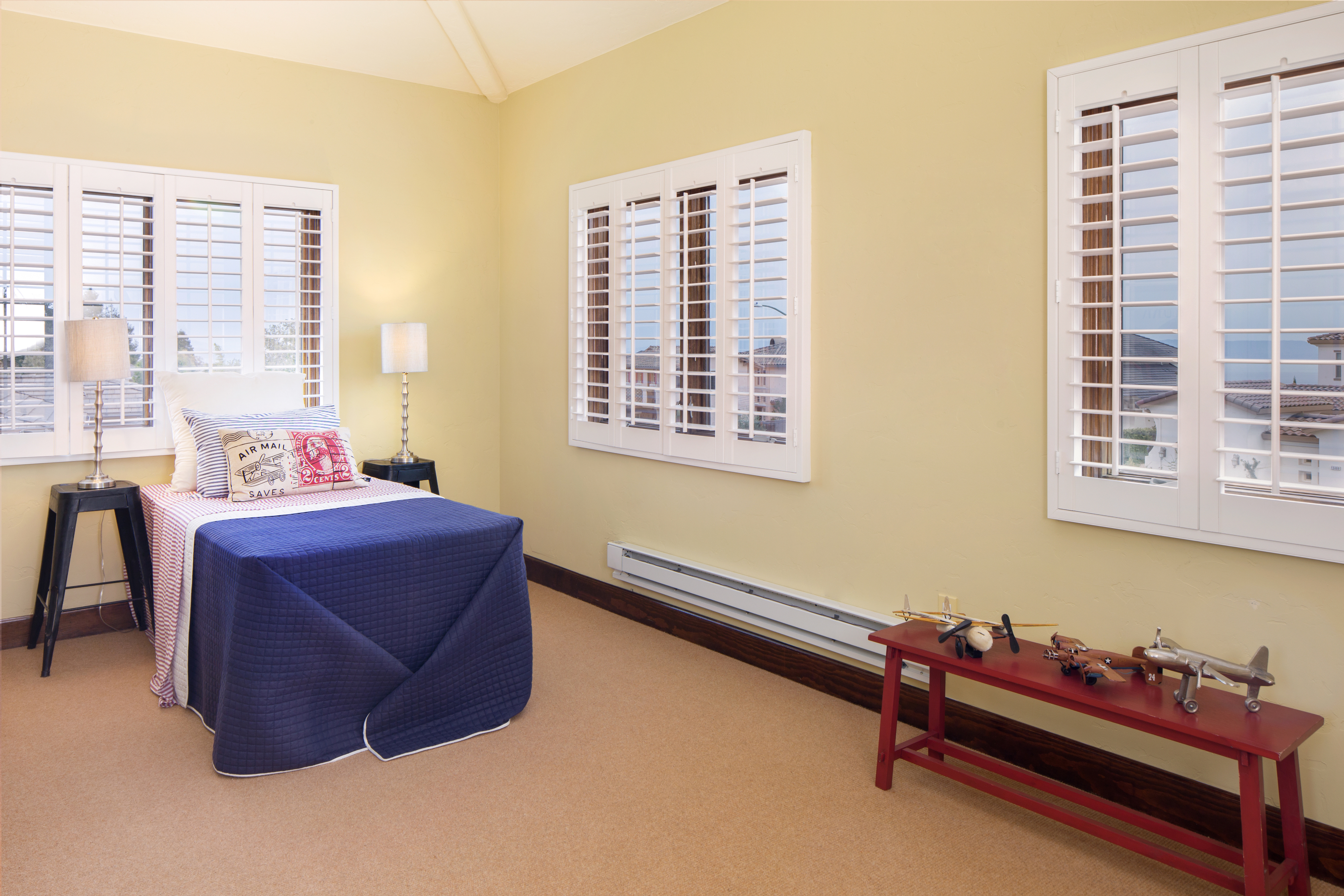 The Top 5 Blinds and Shutters Trends of 2017
It's easy to overlook blinds and shutters when you're decorating.
When you first move in, it's practical to throw up some Venetian blinds for privacy. By the time you finish painting, moving in the furniture and organizing, those blinds are just part of a room's landscape.
If this sounds like you, it's time to revamp those window dressings with one of the hottest trends of 2017.
Let's jump in!
Contrasting Textures With Your Blinds And Shutters
Hardwood or tile flooring, along with semi-gloss paint, can make for a lot of smooth textures in a room. Similarly, matte paint and carpeting can make for rougher looking textures. Blinds and shutters are a golden opportunity to layer in a contrasting texture.
If you want to add rougher textures, wood shutters or heavy cloth blinds should serve you well. If you're looking for something a bit smoother, vinyl or plastic can offer a sleek texture.
If you want to take contrasting textures to the next level and do it on a budget, consider adding in some paper lanterns to your room.
Motorized
In an age when you can program Halloween colors into a light bulb using your phone, motorized blinds and shades are a no-brainer.
Not only are they convenient, they can actually add to your quality of life. You could program them to open in the morning to help wake you up. You could also program them to close in the evening for privacy or just to delete something from your to-do list.
Blocks Of Color
Neutral colors are par for the course on most walls. They're easier to color match and much easier to paint over than bold colors. The problem is that they're often bland.
Shutters or shades are the perfect places to add a serious splash of bold color to a room. They're confined to a small area and don't commit you to future painting projects. You can also color coordinate them with other removable items in the room, such as vases or coffee mugs.
The best part is that they're easy to remove or replace if your tastes change.
Simplicity
Minimalism is hot right now.
If you're going for the minimalist feel in your home, doing away with ornate window dressings is a great place to start. Consider an option like Roman blinds.
Not only are they elegant, they are also versatile. You can get them in almost any color or fabric you want, which means you can still play with texture and color in any room.
Wood
The organic quality of the wood is something that never goes out of style. It comes in a multitude of colors, which means that it goes with just about any decor. If you've already got wood in the room, you can probably match the species as well.
Just as importantly, it's a renewable resource. So whether you get your wood shutters from a local retail outlet or from Shuttercraft, it shouldn't be so hard on your carbon footprint.
Parting Thoughts On Blinds And Shutters
Blinds and shutters can be an afterthought, or they can help you draw a room together. You use them to create layers of texture, insert a splash of color or add an organic touch. If you're part of the smart house revolution, you can even get them motorized.
Looking for more serious projects? Check out our article on home improvements that add value to your home.