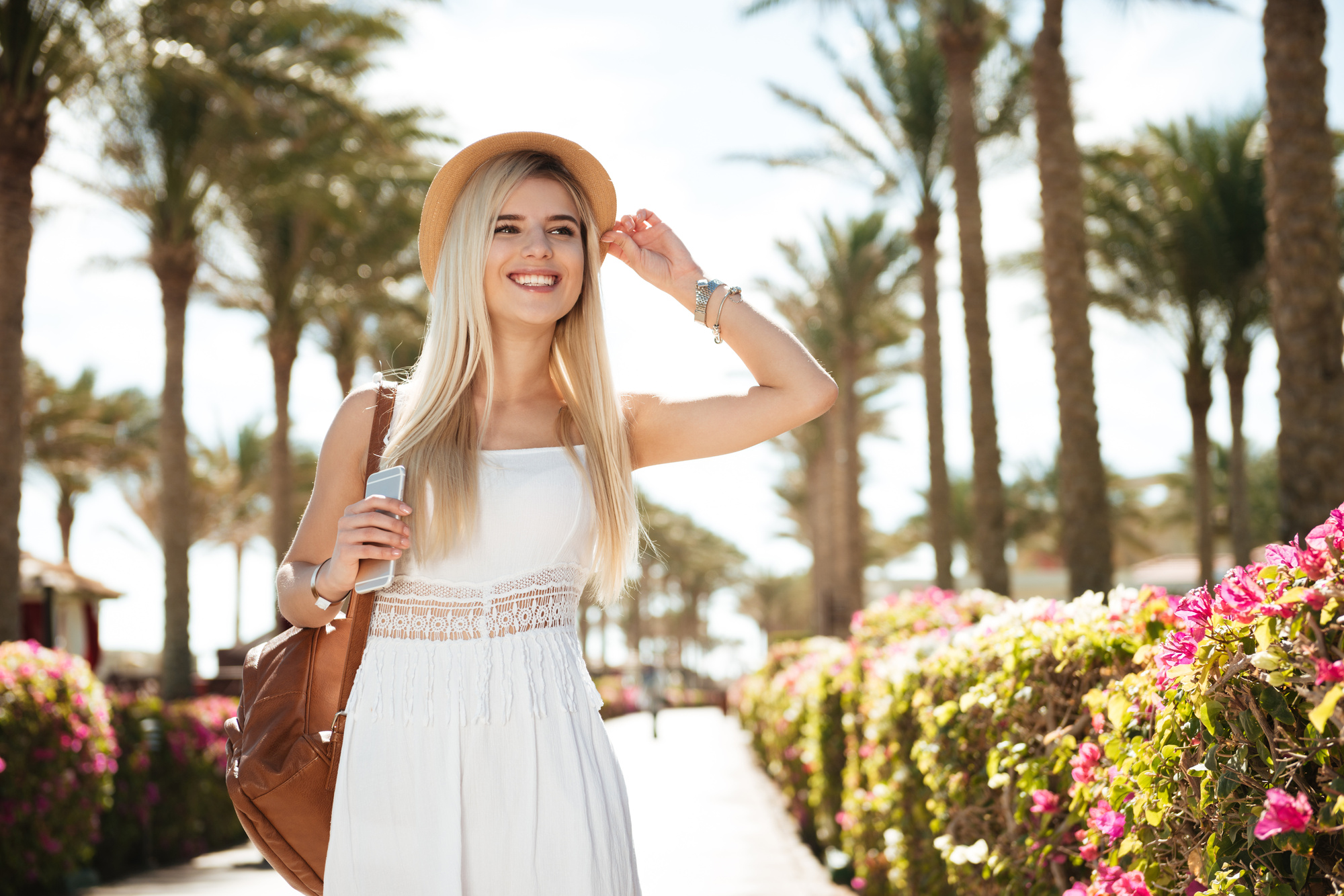 Top 10 Travel Accessories for Women
The boom of the travel industry has paved the way for a boom in travel accessories of all shapes, sizes, and uses.
In fact, the amount of choice is almost overwhelming when it comes to kitting yourself out for travel.
From one travel and adventure brand to the next, who does it better and where do you even start?
But in today's world, the ultimate set of travel accessories is centered on convenience, weight, and style. Travelling light and compact is always the easiest way to go, especially if you're an adventurous or working traveler.
In this blog, we highlight 10 of the best travel accessories for women who want to keep things both convenient and stylish during their globetrotting!
Our Top 10 Travel Accessories For Women
When it comes to travel accessories, there are three major categories we recommend spending your money on:
Luggage
Electronics
Airplane comforts
We have rounded up 10 essential items to consider for your next hop across the globe.
1. Fossil Crossbody Handbag
This is one of those travel accessories for women which doubles as perfectly convenient and perfectly stylish.
The Fossil Crossbody handbag is ideal for a night out on the town, during the day between sights and even as a small airplane bag for essentials.
The bag features two pockets which are both large enough to fit a cell phone, standard size wallet, a few makeup essentials and a small hairbrush.
It also features a convenient outside zipper, ideal for placing regularly used cards, boarding passes or passports.
2. An Apple iPad
The convenience of an iPad goes without saying. Take it with you on the plane, to coffee shops, to the beach and even to bed and stay on top of emails as and when needed.
It's a handy travel essential as it can also double as entertainment for kids if you are traveling with little ones.
All you need to do is pre-load a bunch of games, movies, and shows to keep them entertained for hours.
Load holiday photos from an Apple iPhone onto your iPad, cruise the internet for reviews and recommendations and even Skype call home!
3. A Dual USB Charging Port
It's always better to assume there won't be enough USB charging points along your travels.
That's why a dual USB charging point is one of the top travel accessories for women out there.
A dual USB charger in any other country can cost you a pretty penny too, so save your money and buy one before you embark on your travels!
These dual USB chargers are ideal for charging more than one device at a time while hanging out in airports, on long road trips and even long-haul flights.
4. The Vivitar Power Bank
Where have power banks been all our lives, right? The ultimate travel companion, aside from a dual USB charger, has to be the power bank.
Not much could be worse than discovering your phone or camera is about to die in the middle of a day of exploring.
The Vivitar Power Bank is able to charge not one, but two devices at a time and at double the speed!
Its slim size makes it easy to store in a day bag, your carry-on luggage or even a jacket pocket!
5. A Cashmere Scarf
Another one of the most super comfy and stylish travel accessories for women has to be a cashmere scarf.
The cashmere makes for a luxe, comfortable accessory to wear on long, cold flights, in chilly airports and fresh evenings out and about town.
Turn your cashmere scarf into a wrap around your shoulders if you have to enter a place of worship along your travels and need to cover up.
With a cashmere scarf, you have the ultimate travel accessory in terms of both comfort and style.
6. The Voyage Travel Pillow & Eye Mask
This unique travel accessory doubles as both a neck pillow and eye mask, ideal for those long-haul flights where sleep is a priority.
Typically, the Voyage 2-in-1 Travel Pillow is much smaller than your average travel pillow, allowing for a little more versatility as to where you place it.
7. Bose Noise Cancelling Headphones
Now, these may be on the pricier end of the travel accessory spectrum, but if you're looking for pure solitude on your flight, these headphones are your ticket.
Invest in a pair of these or shop a range of outstanding quality headphones on HeadphonesAddict for the ultimate noise and sound management accessory.
8. A Ricardo Suitcase
If you're past the age of lugging heavy backpacks, then the highly durable and oh-so-chic Ricardo brand suitcase is a great luggage option.
The hard-sided, spinner roll-aboard suitcase is also extremely lightweight, highly expandable and robust.
No need to worry about rough handling with your luggage, the Ricardo suitcase is renowned for its durability and can withstand a number of heavy blows.
This suitcase is worth the investment and will tide you over on your travels for years to come.
9. The Osprey Packs Pixel Port Daypack
This is the ideal daypack for compact carry-on luggage on flights and days about town exploring with friends or kids.
This Osprey Pixel Port Daypack is fully lined with fleece, so it's perfect for storing fragile items such as laptops, iPads, and cameras.
It also features a number of handy zippers which are secretly tucked away, perfect for storing valuables out-of-sight in case of potential pick-pockets.
10. A Moleskine City Notebook
If you're more of a DIY planner when it comes to travel, then this Moleskin City Notebook is an amazing travel companion.
This is the ultimate DIY guidebook of nearly any major city across the globe.
Each notebook features a map of the city you're visiting, while it offers a bunch of blank pages to make notes on where you want to visit, eat and explore during your stay.
There are approximately 20 or more versions of the Moleskin City Notebook, covering popular cities such as Paris, New York, Milan, London and more.
Get The Content Your Business Needs
Turn to Article City for the ultimate platform for your business's marketing content.
If you're looking for expertly planned, written and flawlessly integrated content for your business, our team at Article City offers the best-of-the-best.
We offer content strategy, digital marketing and writing, visit Article City for more.