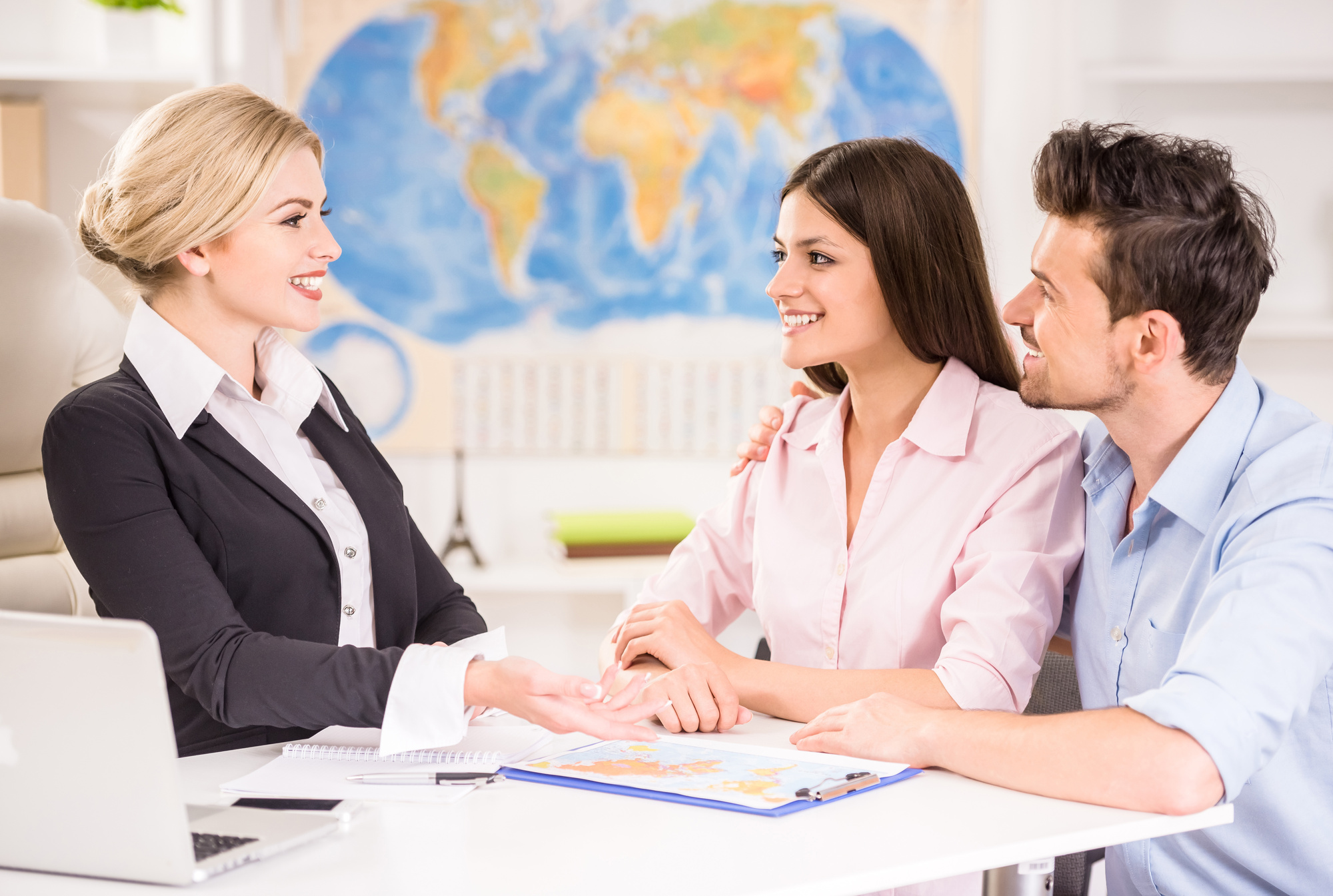 7 Tips for Marketing Your Travel Agency
What is the point of a travel agency?
This is the important question that you have to answer with your travel agency marketing.
Many people are surprised to find out that travel agencies still exist. After all, with the internet, many vacations, hotels, and flights are booked online. Where would anyone need a travel agency?
However, the truth is that there are many reasons why travel agencies continue to be an essential part of the travel and vacation industry.
How do you arrange a trip to South East Asia, with a tour guide, a driver, all-inclusive catering, accommodation and travel insurance without the help of an agency?
With these 7 travel agency marketing tips you can demonstrate to the media and vacation-goers the crucial role you have to play in making travel an incredible experience.
1. Establish Who is Your Customer
You can't design a marketing strategy without establishing who your customers are. This needs to go beyond simply demographic information, such as; male, young and high-earning. You need to consider what motivates your customers when they're searching and planning travel.
Once you've determined who's your customer, you can start to design your overall travel agency marketing strategy around this type of customer. This means everything from the design of your website, to how you develop your marketing campaigns.
2. Re-think the Design of Your Website
Let's talk some more about website design. Your website is likely to be the first impression customers have with your travel agency, so make it count. Make sure your website is user-friendly with an appropriate design that appeals to your target customer.
It's important to make sure your website can be accessed by smartphones and tablets, as well as, laptops and computers. If a user is unable to browse your site with ease, they probably won't give you another chance.
Track the visits to your site using Google Analytics. This way you can monitor visitors number and how users interact with your site. This information is valuable for your travel agency, and you should adapt your marketing strategy in response to the data.
The final tip when it comes to your company website is to always remember to keep your website information and news up to date. There's nothing worse than finding a company website with out of date information.
3. Use Social Media Effectively
Social media is an inexpensive way for travel agency marketing. You need to consider which social media platforms you're going to use, and also, establish a strategy for targeting your potential customers.
There are many social media platforms to choose from, such as; Twitter, Instagram, and Pinterest. However, the most effective is probably Facebook.
Facebook is a great network for promoting your travel agency because so many travelers use it to share photos and videos of their experiences. Tag travelers in your posts and comment on their photos to drive traffic to your site. You can also create events to get users interested in your company.
4. Make use of Email Marketing
One of the smartest things you can do as a company is to develop a database of emails from potential customers.
All you have to do is include a "signing up" subscription form on your website to get the emails flowing in. You can further tempt visitors by offering an opportunity to subscribe to an email newsletter, this way you can communicate directly with your target customer.
A great newsletter means thinking carefully about how often you send out the email, what content to include and what to leave out, as well as, the overall tone. If you produce a good newsletter, you'll have users sharing it on their social media accounts. This generates more leads and drives traffic to your site.
5. Profit From Online Advertising
Have you tried out Google Adwords and Retargeting?
While banner advertisements and pay-per-click advertisements have significant disadvantages, there is much to be gained from online advertising.
In contrast to promoting content and products that have no relation to your visitors, you can promote products that your visitors are actually interested in. This includes products related to travel such as design a postcard.
The only downside is that Google Adwords is complicated, you may require professional assistance to carry it out successfully.
6. Create Engaging Video Content
While reading content about travel and vacations can get you excited for your upcoming break, there's nothing as effective as a video to really get you hooked.
Inspire your customers to explore new destinations by creating videos. Creating travel videos is an inexpensive way to engage your visitors in what your travel agency has to offer.
All you have to do is set up a Youtube channel and start to video. You can include anything from how-to-guides, customer reviews and examples of tours.
Make sure you keep them short and sweet. Plus, include subtitles so that users can view them on their smartphone whenever they want.
7. Start a Blog
People love reading blogs about travel. If you can create a blog that offers visitors valuable and unique information communicated in an interesting and engaging manner you can drive further traffic to your site.
Your blog can include guest posts by customers who have recently experienced one of your once in a lifetime tours, or vacation reps who have expert knowledge about a particular destination or activity.
Your blog should become a key part of your travel agency marketing strategy. And always end with a "call to action" to get your readers to research, plan or book with you.
Tips for Travel Agency Marketing
With these 7 travel agency marketing tips you can take the first step towards building your company's marketing strategy. The competition in the travel industry is fierce, but with a smart and effective marketing strategy, you can make sure you pull in customers.
To learn more about how to run a travel-related website, check out our blog on writing for a travel adventure blog.