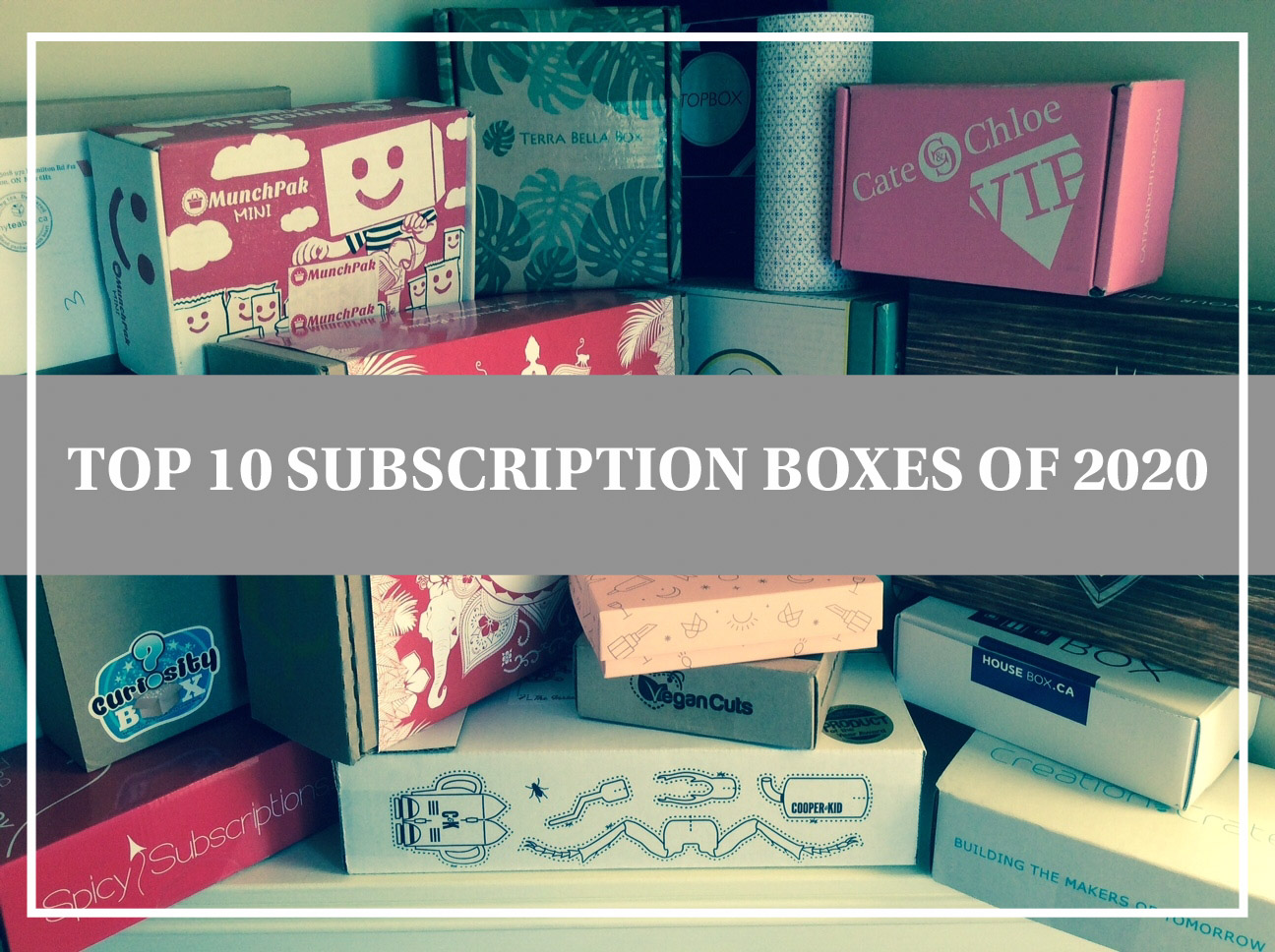 TOP 10 SUBSCRIPTION BOXES OF 2020!
Subscription boxes have gained in popularity ever since they first appeared on the market back in 2010. Every year new companies add their unique curated boxes to the market. Today, you can find a subscription box to fill your monthly craving of any genre; from beauty to clothing, vegan to carnivore, today's boxes have something for everyone. Below are the Subscriptionboxes.ca Top Ten Winners of 2020! (contains affiliate links).
Bespoke Post is a monthly men's lifestyle subscription box that includes cool, up-and-coming trends in food, drink, fashion, travel and so much more. When you first subscribe you will take a quiz about your likes and dislikes. Then on the first of each month you will get a sneak-peak of your box and you have five days to customize items, switch boxes or cancel this months box all together.
I love that there is so much choice in customizing your box and the flexibility if maybe one month you just don't want a month…no problem, cancel it and resume the following month. This is one of the awesome men's boxes out there, comprising a mixture of the latest fashion trends, unique curated items, and down to earth tools. Bespoke Post is the perfect balance for all men.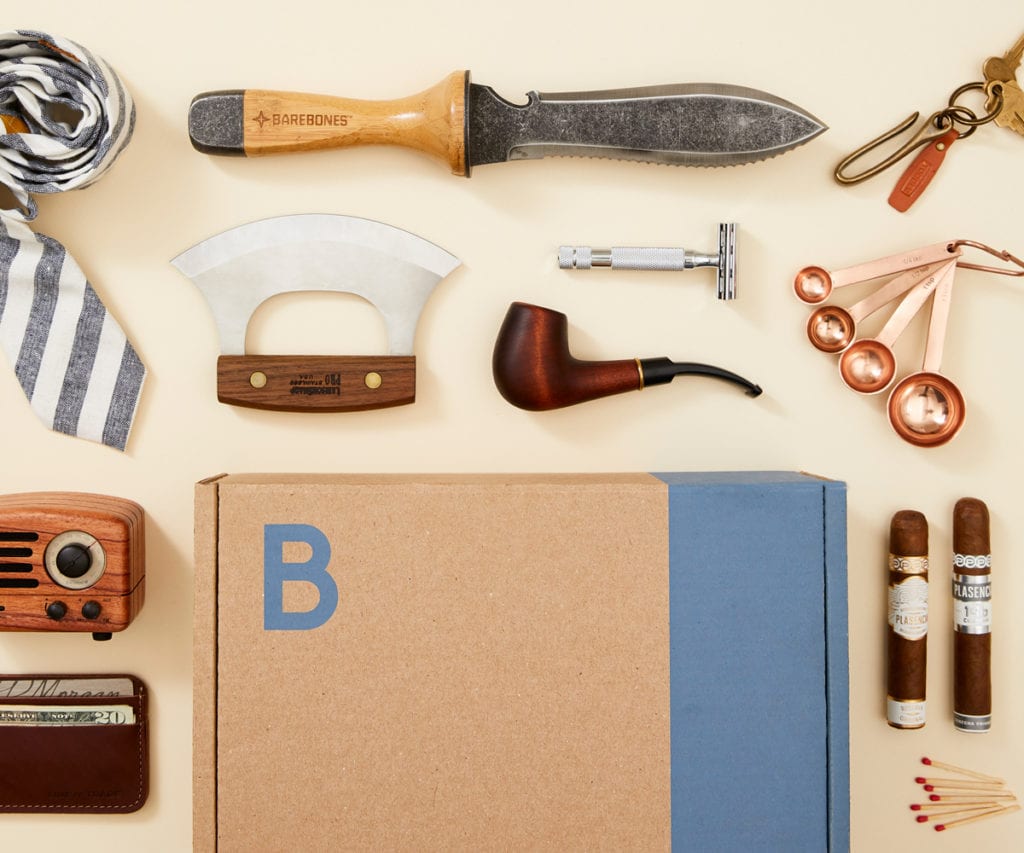 What's in the box? A collection of themed items introducing you to something new
Cost: $45 usd
Shipping to Canada: $10 usd
Carnivore Club is as the name implies a subscription box for meat-lovers! This box is packed full of premium cured meats from a different artisan around the world each month. You can choose either the snack box or the classic box. The snack box is great for people and families to grab a healthy snack on the go. While, the classic box is great for hosting a party or simply just enjoying straight out of the package.
I love that Carnivore Club helps bring family and friends together for more social occasions, by making it easy to host events while serving delicious meats.
What's in the box? Classic box – 4-6 handcrafted cured meats like; Italian salamis, Spanish Jamon, American Bacon, and more. Snack box – 4-6 meat snacks, like jerky to meat sticks, biltong, and more.
Cost: Classic box – $44.99. Snack box – $24.99
Shipping to Canada: $9.99
Chefs Plate is a meal prep, delivery service that delivers fresh pre-measured ingredients and simple recipes to your home every week. Each of the recipes takes 30 minutes or less to make and follow step-by-step instructions to prepare a delicious, healthy meal in no time! Chefs Plate meals are the perfect solution for any lifestyle! I love how easy they are to make, especially with the kids in extracurricular activities in the evenings, we still manage to sit down as a family to a nutritious meal together.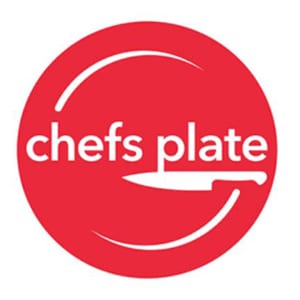 What's in the box: Pre-measured ingredients sent in an insulated box with a simple recipe, that anyone can follow, no matter your cooking skill level
Cost: Meals start at $8.99 per serving
Shipping: FREE
Promotion: Click here to save 50% off today!
Creation Crate is a tech subscription box that helps you prepare for jobs in the future by learning, building and programming electronic kits. There are kits for every ability from beginner to advanced and while they are recommended for ages 12+, they are great for learning and spending time together as a family. The coolest part is that is when you are done you will have a real working electronic project that you built! With careers changing so fast in the world and moving more towards technology based jobs, a fun, educational subscription box like this is right on par and will help prepare people for the future!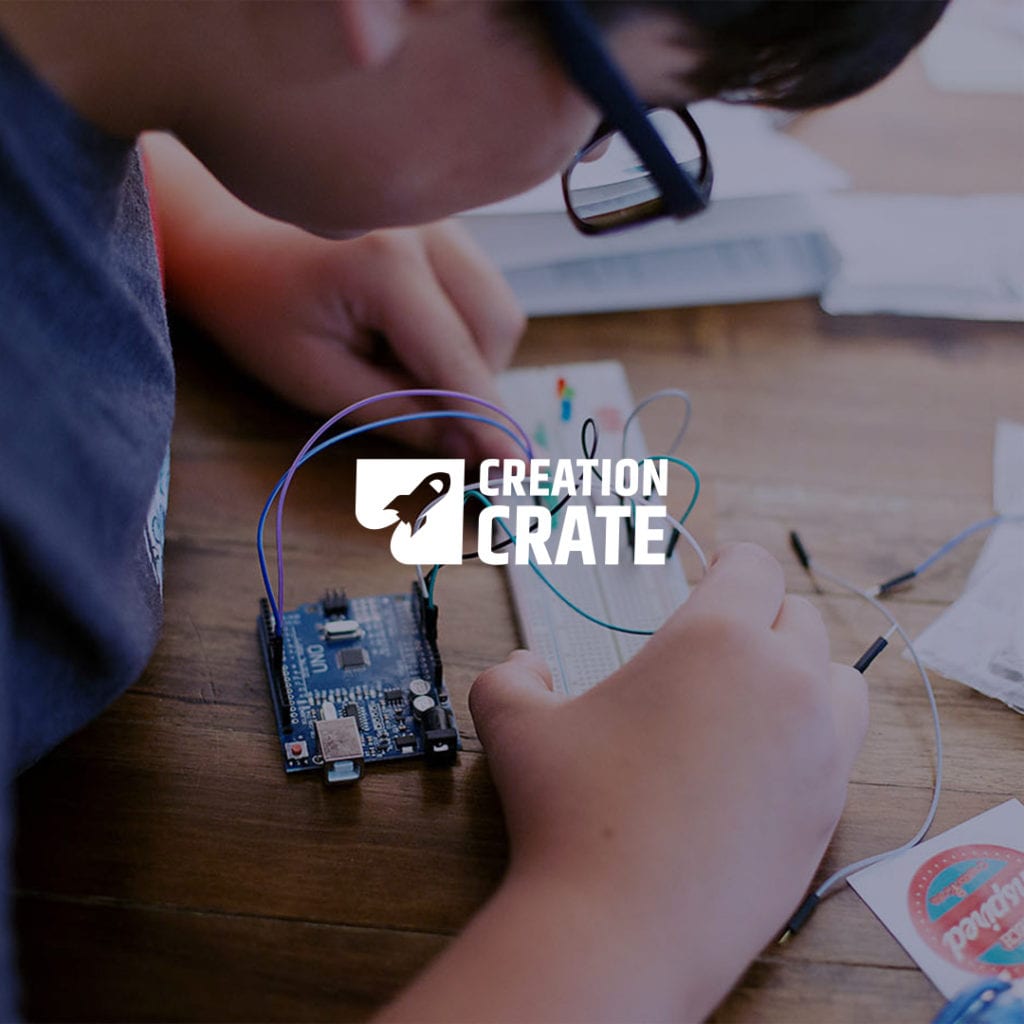 Ages: 12+ (younger if parents help)
What's in the box? Each kit will be different but the 3 main components will be 1) An UNO R3 micro-controller, which is like a pocket-sized computer 2) Various electronic components 3) Access to online courses
Cost: $29.99 usd. Bonus gifts for longer subscriptions
Shipping to Canada: $8.99 usd
Coupon Code: Use coupon code, SAS10CC to save 10% off your first box.
FabFitFun is one of my all-time favorite subscription boxes. If you are just learning about subscription boxes this is a must try! It's a women's quarterly subscription box with beauty, fashion, health and lifestyle items that are creating a buzz in the beauty and entertainment world. Each box is valued at $200 plus with all full-size products! FabFitFun is the perfect gift for the girl who loves everything!
What's in the box? 8-10 premium full-size products ranging from skincare, make-up, fashion, home, fitness and more
Cost: $49.99 usd
Shipping to Canada: $8 usd
Coupon Code: Save $10 off your first box, use code SPRING
Fabletics is an activewear, yoga and workout clothing subscription box for women co-founded by Kate Hudson. It boasts high-quality clothing with on-trend styles at prices people can afford. First, you will take a lifestyle quiz outlining your fitness preferences, body type and sizes to help curate the clothing choices for you specifically. Once you sign up, you will get an introductory offer of 2 leggings for $24 usd or whatever the promotion is currently. On the 1st day of each month you receive new outfit recommendations based on your style and you have until the 5th of the month to make your selections or 'skip the month'. If you love clothes, especially activewear, then you will love Fabletics!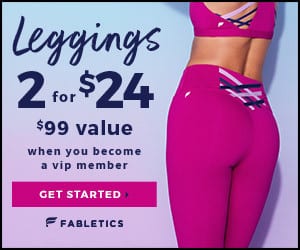 What's in the box: 2-3 piece Fabletics outfit
Cost: VIP members – $49.95 usd (value of approx. $100 usd outfit)
Shipping to Canada: FREE
Promotion: New VIP members, get 2 pairs of leggings for $24 usd
Home Made Luxe is a craft subscription box that delivers pinterest worthy craft kits to your door each month. Each box contains all the supplies you need to create gorgeous home decor projects. You will be creating amazing art projects that are easy enough yet, beautiful! The Home Made Luxe Box is the perfect gift for that crafty friend, girls' nights, birthdays, to do with your kids or even alone. I love learning new art techniques and making new projects that I can decorate my house with. This box allows me to create beautiful craft ideas without all the stress of deciding what to make, then going out to buy everything then YouTube how to make it.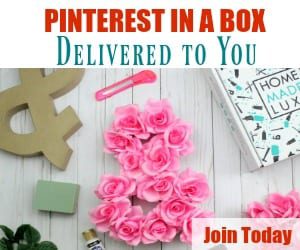 What's in the box: All the crafty materials you need for your DIY project, step-by-step instructions, video instructions and a small bonus crafty freebie
Cost: $39.99 usd
Shipping to Canada: $5 usd
Coupon Code: Get your first box for $9.99, use code EPICSALE
Kiwi Co is a kid's and teens's subscription box that's main focus is to inspire young innovators through fun and hands-on learning with STEM, STEAM, Science and Art kits for all ages. Over the years Kiwi Co has expanded its line to now include fun, educational boxes for all ages of learning. There are 8 different subscription boxes to choose from depending on your child's age and interests. Kiwi Co. is the ideal gift giving solution for kids of all ages and my favorite part is I don't have to deal with another toy they don't touch!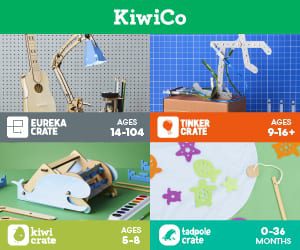 Ages: 0-2, 2-4, 5-8, 6-11, 14+ and 9-16+
What's in the box? Crafts and activities all relating to Science, Tech, Engineering, Art or Math and kid-friendly instructions
Cost: $26.30 – $39.48 monthly or less if your subscription is longer
Shipping to Canada: $3.95 usd
Coupon Code: Use coupon code, SHARE30 to save 30% off your first months box
Loot Crate is one of the most awesome gamers and geek gear boxes out on the market. With over 20 different boxes to choose from, whatever you geek about they have a box for you. If you are into pop culture, anime, Harry Potter, Marvel, Deadpool, Hello Kitty, WWE and so many more, then you need to subscribe to these subscription boxes with your favorite fandoms.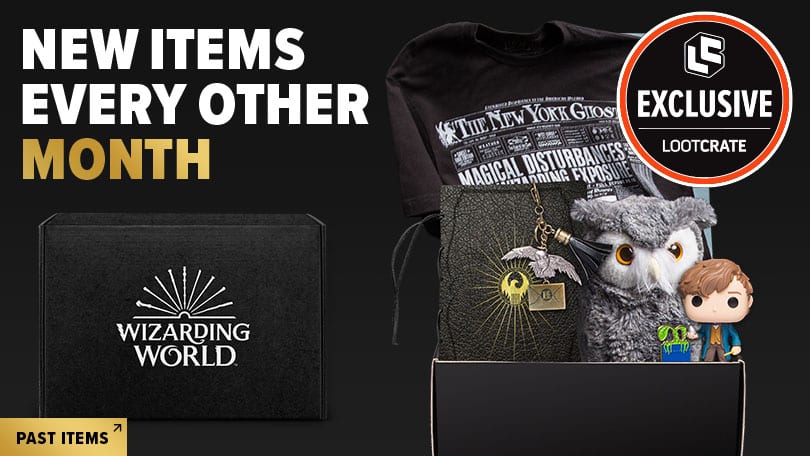 Photo source – lootcrate.com
What's in the box: Exclusive collectibles, figures, home goods, apparel, gear and more
Cost: Prices vary greatly from $17-$100 depending on the type of box
Shipping: FREE for some more expensive boxes, otherwise you pay shipping & handling
Coupon Code: Click here, to save $5 with my referral link
Vegan Cuts has some of the best vegan products sent to you each month or quarterly in one of their three subscription boxes: Snack Box, Beauty Box and Make-up Box (quarterly). Each box has exciting new products from new and established brands that are always vegan and cruelty-free. The quality and ingredients are carefully selected to make sure they stand behind the Vegan Cuts moto to celebrate the vegan lifestyle. This box makes me feel good about myself and what I am putting on and into my body.
Photo source – vegancuts.com blog
What's in the Box: Snack Box – 10 or more sweet and savory vegan snacks and drinks
Beauty Box – 4 or more deluxe or full-size products, including cosmetics to luxury skincare that are always cruelty-free, paraben-free products, and free of harmful chemicals
Make-up Box – 4 or more of the best cruelty-free, full-sized vegan cosmetics each quarter and colour customization for featured products
Cost: Snack Box – $24.95 usd , Beauty Box – $22.95 usd, Make-up Box – $46.90 usd
Shipping to Canada: FREE
Of course there are many many more boxes out there, and most now ship to Canada. We have compiled our MEGA LIST of the Subscription Boxes that Ship To Canada, allowing you to pick from tons of boxes. And remember, if you are a subscription box subscriber, be sure to leave your reviews and share your thoughts with everyone.