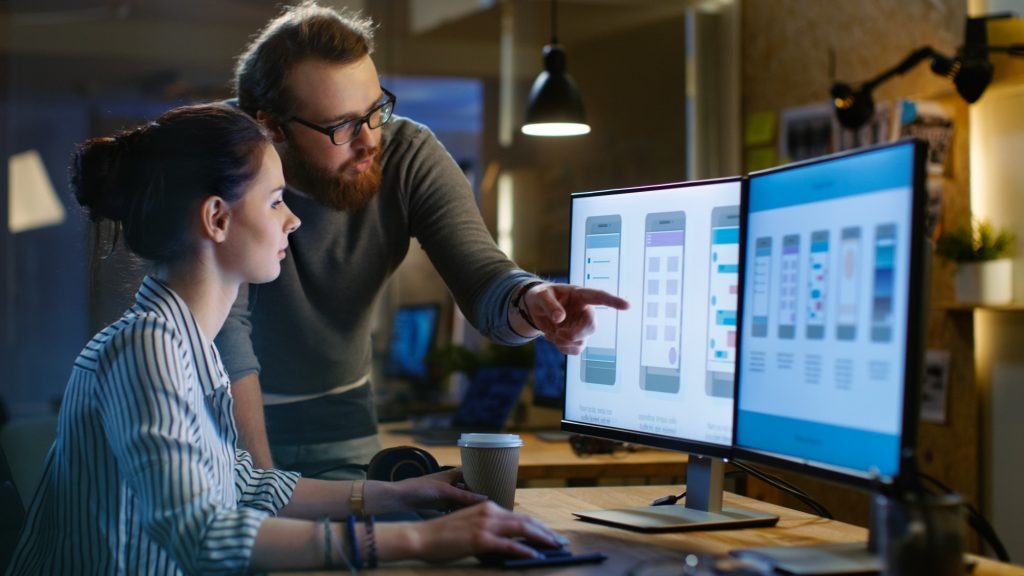 Top 10 of the Best Assessment Software in 2019
Originally posted on https://approidtechnologies.com/top-10-of-the-best-assessment-software-in-2019/
Did you know that the US department of labor reported 6.6 million job openings in previous quarters?
The job market and labor market is truly booming on the North American continent. This brings both advantages and challenges to every company. You no doubt want to expand to fulfill the potential of your business. However, you will want to make sure that your talent pool becomes stronger with every new worker.
How can you make the best use of assessment software to check every applicant?
How can you use these programs to save time and energy? Check out our guide to assessment software and how to get the best of it.
1. Test Reach
If you are looking to accurately and efficiently assess new personnel, look no further than this company. Test Reach provides expert insights into assessment, exam delivery, and computer-based examinations.
Further, they understand that the workforce of 2019 is not located in one country. It has unique cloud-based technologies. This creates a unique testing environment that can run anywhere in the world, at any time, for any number of candidates.
Its the one-stop software package that meets every need imaginable for HR departments globally.
2. Test Invite
Test invite is a platform that allows recruiters and trainers to quickly and easily create examinations for students. Its flexible design means that they can do this quickly and easily.
Test Invite values accuracy and honesty. They do this by restricting computer and camera activity during the examination. Instructors can monitor exams live or rerun them after they are completed.
Some examinations are prepared and available for instructors to use. These are generally English language assessments and some aptitude tests.
3. Mercer Mettl Assessment Battery
Examinations are not only about the person's knowledge of a specific topic. After all their personality will affect their work and colleagues. For this reason, Mercer Mettle has assembled a Battery of tools to assess a person's personality.
This is done holistically and includes soft skills, motivations, goals, values, time management and so on. Of course, each employer will have a different set of values and expectations so the battery is very customizable.
4. Easy LMS
A fun and easy to set up Learning Management System. Easy LMS is designed to allow HR departments an easy way to assess current skill levels. This is done quickly and easily.
They provide a fun and intuitive interface that employees will easily get used to. They also offer this simplified service at a competitive price.
An LMS designed to create online exams, courses, and assessments with many question types. Progress tracking and even a login portal are also included.
5. Vervoe
Looking for employees that can do more than give the right answers on a test paper? Vervoe employs artificial intelligence and machine learning. This allows you to create highly customizable and tailored skill assessments.
These are instantly graded by the machine meaning that you have an instant evaluation of the person's skills.  This advanced approach to assessments is actually available with a free demo and with a free version.
6. ProProfs Quiz Maker
ProProfs Quiz maker comes with the claim that it is "the world's most trusted free quiz authoring software". Whilst these are grand words, ProProfs does offer a very broad range of examinations and quizzes.
It is employed by Educators, trainers, educational institutions, and businesses. ProProfs has a range of surveys polls, online tests, assessments, and educational exams built-in. It has an element of gamification. This helps the students to learn whilst playing games.
7. ExamSoft
If you have a large number of assessments to perform you will need an organized way to go about this. Examsoft allows for the creation of online assessments. It also has account management functionality for better security and organization.
It further boasts exam creation and delivery functionalities. As a cloud-based software, it is flexible and tests are easily and quickly delivered and results retrieved.
8. HireVue Assessments
Looking to benefit from the latest technologies when assessing talent? Look no further than HireVue Assessments. They combine the latest AI and gamification technologies. This allows you to create telling and engaging evaluations.
Their evaluations incorporate video interviews and creative challenges to assess competencies.
HireVue looks to assess the ability of personnel to overcome challenges creatively. They also promise you can learn a little about their personalities along the way.
9. OutMatch
It is important to look past the person and assess their background too. OutMatch helps you to be able to do this. It does not only assess the person but comes with reference checking software.
During the assessment, you will have the option of offering leadership simulations. This can help you learn whether the person has the potential for team leadership and management. The person is even assessed for culture. This is important since their personality will affect the culture of the office environment they will work in.
It comes with a free version and a free demo of the full package.
10. Codility
Codility provides a host of options for efficiently and accurately tested coders globally. The assessments can range from programming tasks to real-life scenarios.
Codility boasts some pretty hefty customers including Amazon, Barclays, Citi, Paypal
Assessment Software and So Much More
Accurate and efficient assessment software is crucial for HR departments everywhere as they scout for new talent and assess applicants.
However, this is only one of many time and money-saving programs available for office professionals today. We search the market to find the best guidance available and provide authoritative articles to help you.
If you are an office professional or simply looking to make better use of your time, why not bookmark our blog or contact us.
We gather the information that you need so that you can concentrate on making your business the best you can.