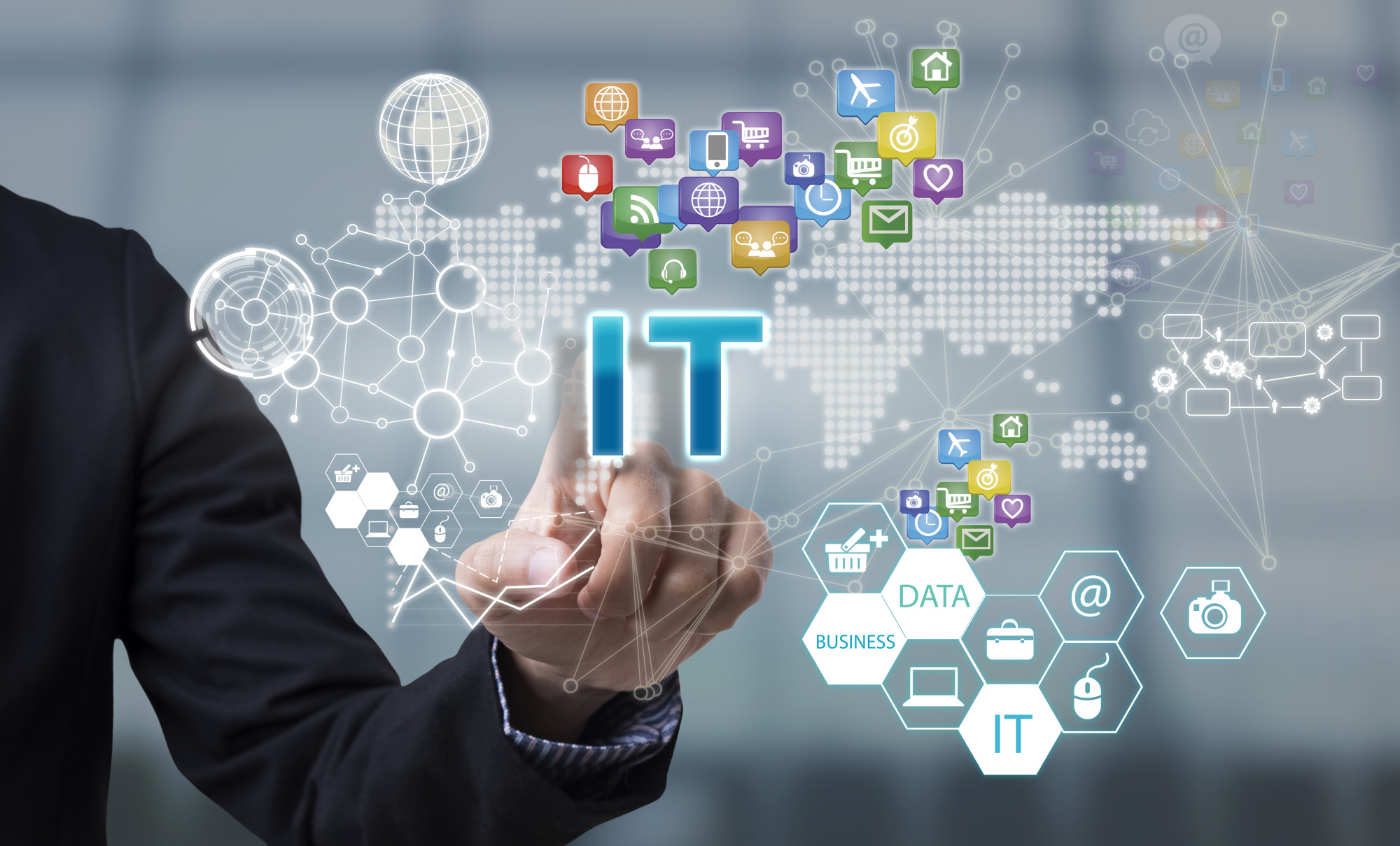 The Ultimate Guide to Information Security Certifications
About half of all business owners are afraid of cybersecurity attacks. They aren't technologically savvy enough to prevent a cyberattack in their business.
Enterprise organizations don't fare much better. More and more well-known companies are in the news for the wrong reasons. They've suffered a serious outage or they were hit with a cyberattack.
That's what's driving the need for more cybersecurity professionals. You can take advantage of this trend by getting information security certifications.
That will put you in a top position to land one of the many jobs in the field. It's predicted to grow by 31% over the next several years.
Whether you're new to the field or you want to further your IT career, you should know which certifications are worth your time and effort.
Read on to find out the top IT security certifications and how you can use them to take the next steps in your career.
1. Offensive Security Certified Professional (OSCP)
Penetration testing is a way to simulate a cyberattack on your network. The purpose is to discover vulnerabilities and plug them up.
There are jobs that are dedicated to penetration testing. The first thing that a hiring manager will look for is an OSCP certification.
You need to take the OSCP PEN-200 course and lab. You also have to pass a 24-hour exam, which is a proctored, hands-on exam to demonstrate your skills.
This certification is meant for professionals with experience in network technology and Python.
2. CompTIA Security+
What if you're new to the field of cybersecurity? This is the certification you need to take.
All you need to do is pass a 90-minute multiple-choice and performance exam. It's not as easy as it sounds, though.
There aren't any requirements to sit for the exam. It is recommended that you have about two years of experience in IT networking and/or have the CompTIA Network+ certification.
You do need to renew this certification every three years. During that time, you have to have 50 continuing education credits.
3. Certified Information Systems Security Professional (CISSP)
Do you want to separate yourself from all of the other cybersecurity professionals? This is the certification that you need.
The CISSP certification is one of the most challenging programs out there. You'll learn everything about creating and implementing security policies.
You'll learn about governance, compliance, and risk management. Those skills are incredibly valuable to large organizations.
You need to have at least five years of work experience within the CISSP Common Body of Knowledge. These are eight specific areas of information technology. You'll be tested in each of these areas during the certification exam.
The exam is about three hours and between 100-150 questions.
4. Certified Ethical Hacker (CEH)
For people that like challenges, an ethical hacker certification is up your alley. You learn about the technology and methods that hackers use to infiltrate networks.
What's the difference between penetration testing and ethical hacking? The key difference is that penetration testing simulates an attack with a specific focus. That narrow focus is good for learning about your network.
On the downside, the narrow focus could cause you to miss other issues within your network. A CEH thinks like a hacker, and they're likely to cover everything within the network.
To get certified, you need to have two years of IT experience. You have to take a course and pass an exam.
5. GIAC Information Security Fundamentals (GISF)
It can be frustrating to discover that you should have a certain level of experience before you sit for a certification exam.
That's not the case with the GISF certification. You don't need to meet any requirements. Pass the 75 question exam in two hours, and that's it.
The beauty of this certification is that it's meant for professionals that don't have a lot of experience in computing.
If you have some computing knowledge and want to switch careers, this is the certification to take.
Keep in mind that this is good to learn about cybersecurity basics. The drawback is that this certification isn't in demand by employers.
You can take this certification to learn and get comfortable with the material. You can then take something like CompTIA Security+ to land a job.
Tips to Choose an IT Certification Program
There are so many different IT security certifications, it can be a challenge to figure out which ones are the best for you.
The first step is to recognize that there's a difference between a certification and a certificate. A certificate program usually implies that you went through a short program. A certificate program is good if you have no experience and intend to get an entry-level job.
As you learned earlier, the IT security certification programs are more intense. They require more work, more experience, and you have to pass an exam.
Career Path
What are your career goals? Do you want to specialize in a certain area of cybersecurity? Some people go through a program to affirm their skills as an IT professional.
The options for your career are limitless. You can earn a great living working for an enterprise-level organization.
Another option is to be a cybersecurity consultant for large and small companies. You need to have an entrepreneurial mindset, but you can still make a lot of money.
If you're going to make the investment, do your research. The certification program should take you to another step forward in your career.
Experience
Some certifications are based on your level of experience. CISSP is for someone with years of experience as an IT professional. GISF and CompTIA Security+ are better for those who are new to the field.
It helps to take a long-term approach to certifications. Make a five-year plan for certifications that match your career goals.
Vendor-Neutral or Vendor-Specific?
The information security certifications listed here are vendor-neutral. That means the information is relevant regardless of your systems.
There are certifications that are vendor-specific. AWS and Google Cloud Platform are a couple of examples of vendor-specific certifications.
You can choose to narrow your focus and complete a vendor-specific certification. You can pair that with a vendor-neutral certification to increase your marketability.
Cost
This is a major factor no matter who is paying for the certification. You want to make sure that the program is within your budget.
You might be able to get your employer to pay for your certification. When you pitch the idea to your manager, you have to show how the company will benefit from the investment in your growth.
You could end up paying for the certification program. Look at the value of the IT security certification in your current role and in the job marketplace.
How to Turn IT Security Certification Into a Career
The whole point of getting a certification is to leverage it into a career. You want to make sure that you know how to get a promotion or get your first IT job once you're certified.
If you're already working for an organization, make sure that your manager knows about the certification program. You want them to recognize the added value you bring to the company.
Share your career goals with your manager. They should be in a position to help you achieve those goals within the organization.
At the opposite end of the spectrum, you might decide that it's time to leave your current position and find a new job.
Inform Your Network
Are you active on social media? Tell people within your network that you're taking this new step in your career.
Create social media posts about your journey to get certified. You can share things that you learned, your study habits, and the anxiety leading up to the exam. Of course, you can't forget to share the elation when you pass your certification exam.
Sharing these things helps keep you top of mind within your network. When you're ready to look for a new job, people will associate your certification with the next step in your career.
They could reach out with opportunities or make introductions that turn into opportunities.
Where should you post? Facebook and LinkedIn are the two top choices. If you want to reach a new audience, you can make YouTube videos about your journey.
Jumpstart Your Career With Information Security Certifications
No matter where you are in your IT security career, a certification next to your name makes you marketable. You can command a higher salary and make giant leaps forward in your career.
You now know the top information security certifications. These are perfect whether you're new to the field or you want to further your knowledge and experience.
Do you want to know the latest tech news? Be sure to check out the other articles on this website.