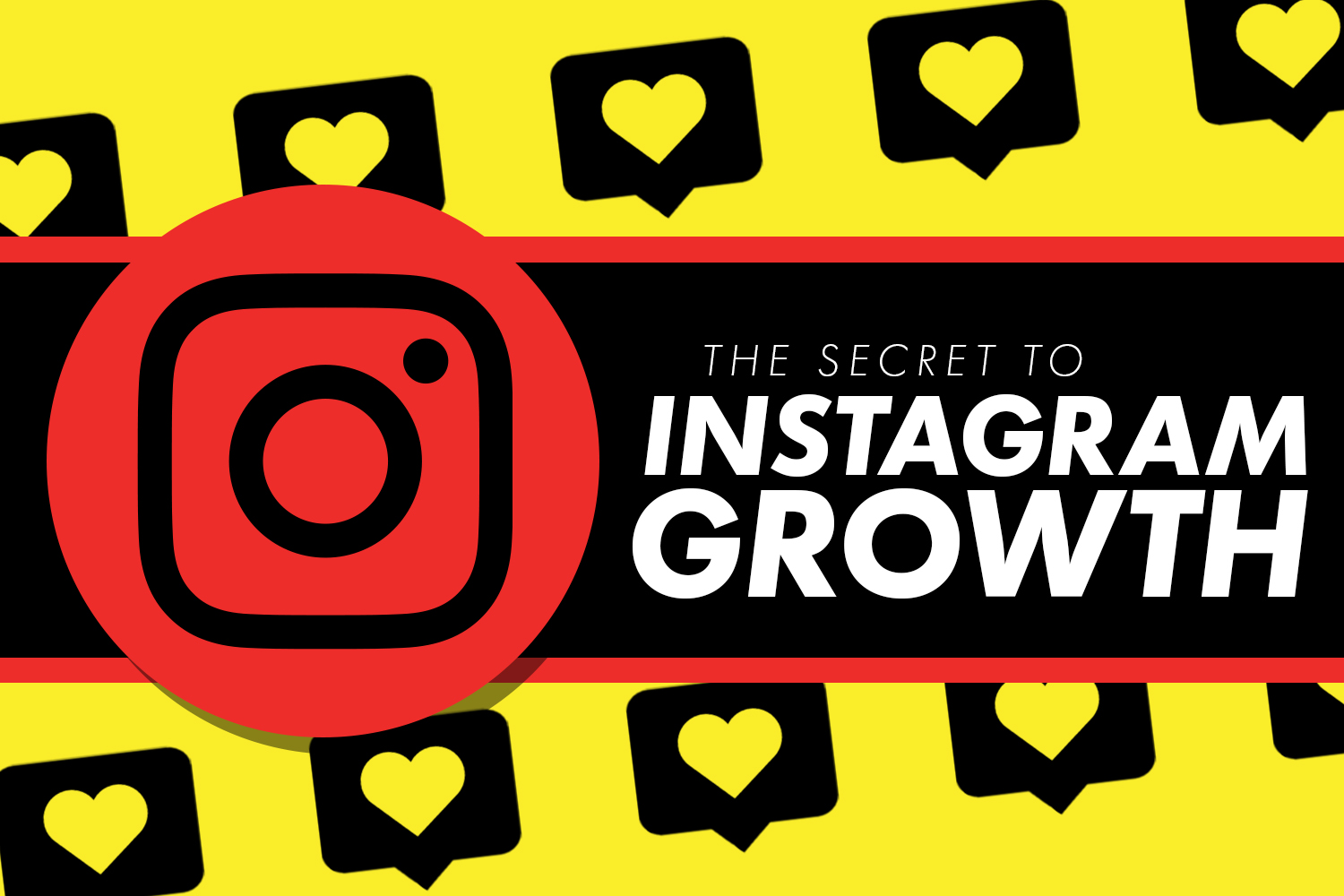 The Secret To Instagram Growth
Photo From BYK Digital
Originally Posted On: https://bykdigital.com/the-secret-to-instagram-growth/
In the 10 years of its existence, Instagram has managed to gain 1 billion users worldwide. This photo-sharing application is not only a way to connect, but it has become a source of income for content creators and influencers. Businesses are now able to use it as a sales channel and common users like you and I can become "insta-famous."
Whether you are using the app just for fun or trying to launch your career, you have the ability to take your following from 100 to 1 million. Keep on reading to unfold the secrets to Instagram's growth and success.
1. Post Consistently
Consistency is key for just about anything, Instagram included. The more often you post, the more likes, follows, and comments you will receive. Why? The Instagram algorithm recognizes consistency. The more engagement your posts get, the more likely you will be featured near the top of your followers' feeds.
Posting once a day is the ultimate goal but that can be overwhelming if you're just getting started. Set realistic goals for your page. Commit to 3 days a week, then 5, and so on.
Tip: Utilize a content calendar to schedule out your posts. This will help you stay organized, and ahead of the game.
2. Quality Content
Take the extra time to create quality content. If you haven't noticed, aesthetics is everything on Instagram. Take a look at your favorite pages. What makes you drawn to them? Are their photos high-quality? Is there an aesthetically pleasing theme?
iPhone camera or DSLR, you can still make your feed look professional. We recommend finding a Lightroom preset pack you love to help you create your color theme. While the Instagram filters are convenient, they are not unique to your brand. You can purchase adobe lightroom for your desktop or download the free version on the app store. As for presets, there are thousands out there! Purchase a pack on a site like Gumroad or Etsy, or create your own right in Lightroom.

3. Make The Most Out Of Your Bio
Your bio is one of the first things someone sees while on your profile. Make it worthwhile! Add a short description of yourself or brand, tag a brand you may be affiliated with, and utilize the link function. While it might make sense to link directly to your website, consider using a resource like Linktree. Linktree is one link that holds links to all of your important content. You no longer have to sacrifice a link for another!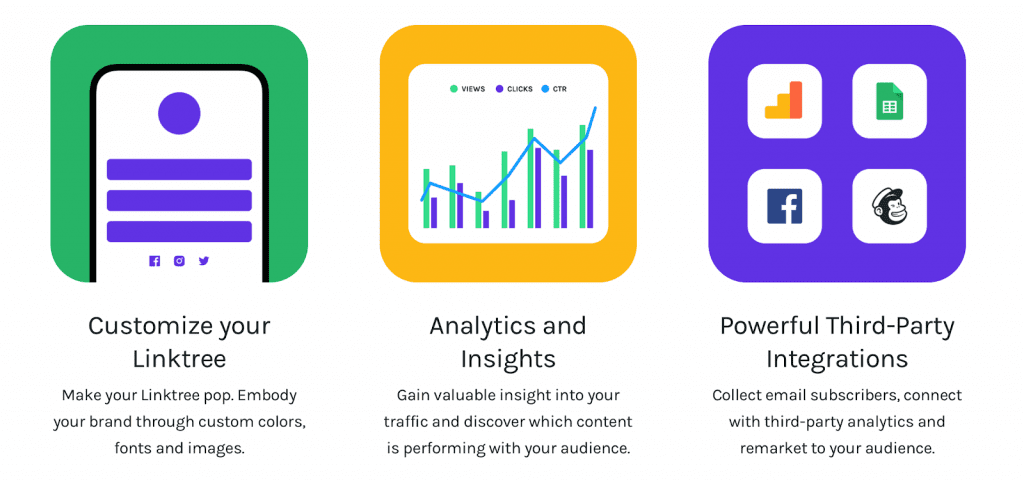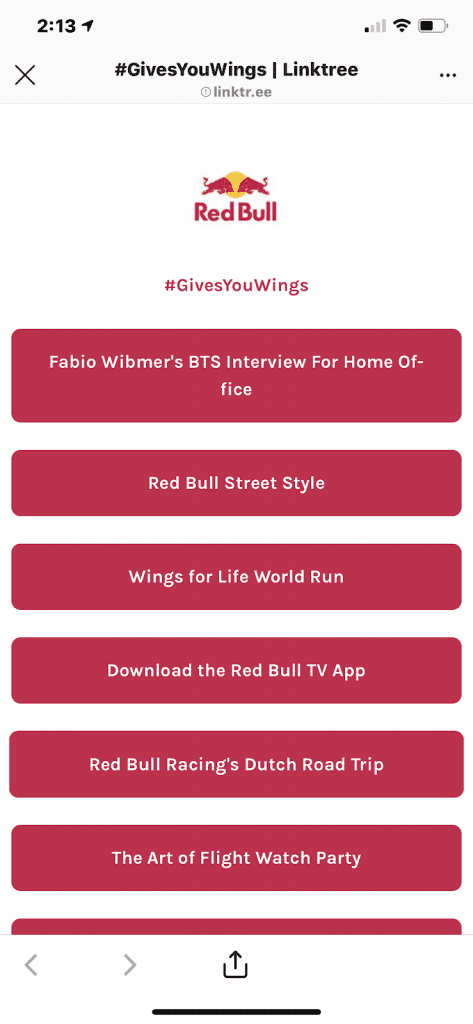 4. Hashtags

Hashtags are one of the best ways to expose your content to a larger and targeted audience. You can even follow hashtags on Instagram now! You can add up to 30 hashtags in your captions but it is recommended to use 6-10 for optimal engagement. Using too many hashtags appear spammy.

Choose your hashtags wisely to make them valuable. Pay close attention to what hashtags are trending, especially in your niche. If you are having trouble thinking up hashtags, there are several online tools that will generate them for you. Display Purposes and Ingramer are a couple of options. Check out the current top 100 Instagram hashtags here.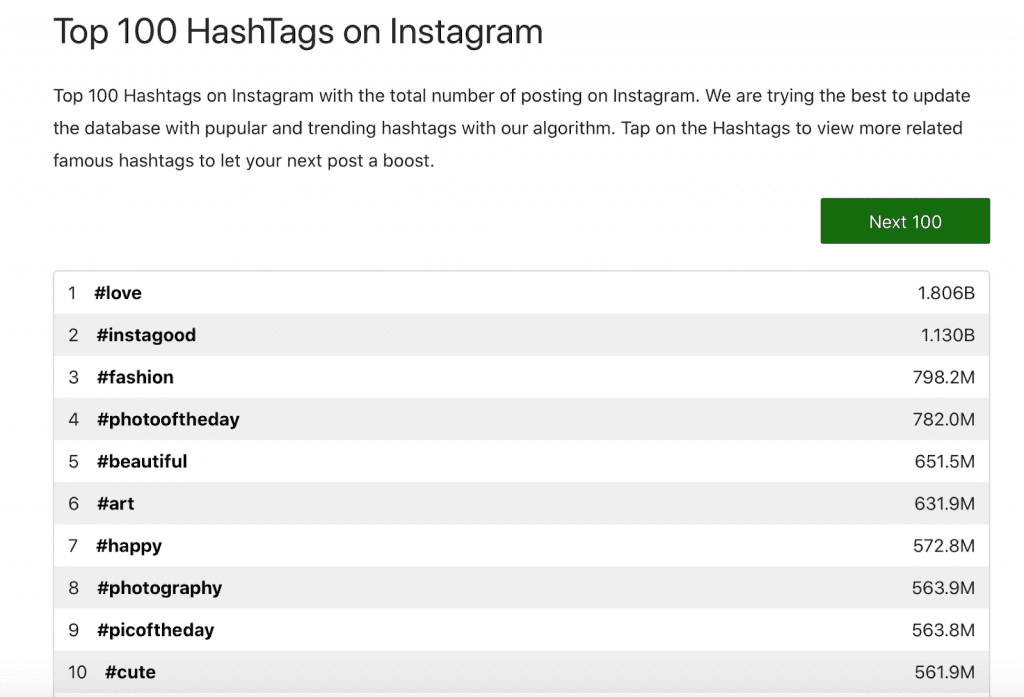 5. Utilize all Instagram Has To Offer

Instagram is constantly coming up with new features. Use them!
Stories: Post photos, videos, share content, hold polls, ask questions
Highlights: Save important stories to your highlights so they will always be visible.

IGTV: Longer length videos. These can be compared to YouTube videos but they can be directly posted to your feed.
Instagram Live: Host a live stream, communicate with your audience, and have special guests.
Analytics: Keep track of how many people are interacting with your posts. Recognize trends in your content and apply those results to your feature postings.
Shopping: If your business sells products, apply to sell directly through Instagram.
Demographics – reach an audience based on location, language, gender, age, etc.
Focusing on creating audiences from these categories will help your sales funnel tremendously. Have an objective in mind while you build your target groups. Eventually, you'll be able to remarket these and build lookalike audiences.