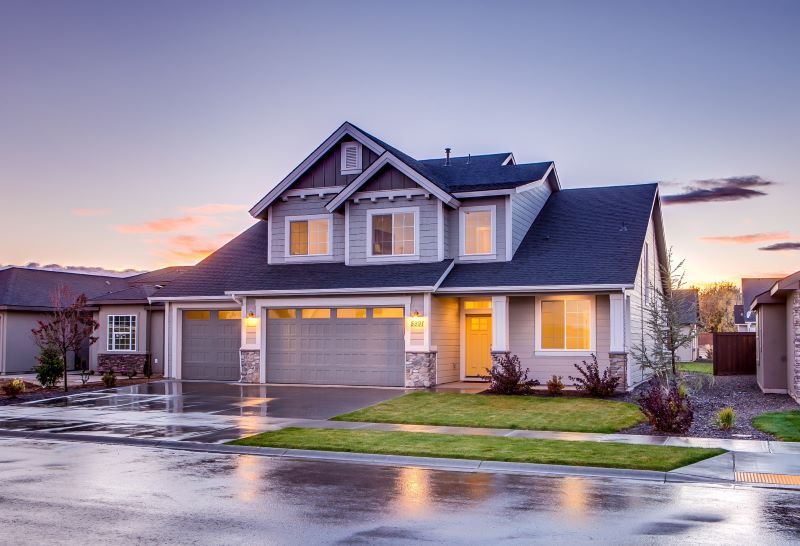 The Real Estate Market of Minnesota: What's the Forecast?
Originally posted on https://www.biggerequity.com/the-real-estate-market-of-minnesota-whats-the-forecast/
If you're planning to purchase a home in Minnesota, you're likely curious about the health and state of the market.
Owning a home is a big responsibility, and it can be a lot of fun to shop for the perfect house. Before you take the plunge, read on to learn more about the current status of Minnesota Real Estate.
When you learn more about the market, you can make a better decision about where and when to buy.
Minnesota: A Seller's Market
In the state of Minnesota, the real estate market has favored sellers for the past several years. This means that more buyers are interested in similar areas or homes, giving the sellers a leg up.
Because it is a seller's market, you should shop carefully to ensure you're getting the best house for your money. Pay close attention to current housing trends so you have a firm grasp of the average asking price.
In the summer of 2018, many Minnesota home buyersexperienced a bidding war which drove the cost of homes upward. So far, it appears that things are slowing down a bit for 2019.
Another factor for Minnesota Real Estate is the decreasing supply of homes. The Twin Cities have experienced limited construction rates in recent years, reducing the amount of available inventory.
When the quantity goes down, the prices tend to go up. Fortunately, it appears that prices have begun to stabilize and may even start seeing a downward trend.
If you're currently shopping for a new home in Minnesota, the key is to be patient. It might take some extra time, but if you wait it out you'll likely find a great deal.
Expand your reach of potential neighborhoods so you have access to more variety and price ranges. And when it comes to timing, winter is the best time of year to buy a home in Minnesota.
Minnesota Real Estate Prices
Currently, according to Zillow, the median price for a home in Minneapolis is $265,900. Compare that to other major cities like New York or Los Angeles, and it's a great deal.
Home values in the Minneapolis area have increased approximately five percent over the last year, and predictions indicate they will rise even further. Of course, it also depends on where you want to live.
Cost per square foot is significantly lower in the Minneapolis-St. Paul-Bloomington metro area in comparison to the heart of Minneapolis. If you're considering renting instead of buying, the median rent price is around $1,790 per month in Minneapolis.
In terms of sales and trends, the market in Minnesota has seen a significant increase in sales prices and rent. A mixture of open houses, auction, pre-foreclosure, and bank-owned homes are available.
Currently, the market is still extremely competitive thanks to low inventory. Homes less than $300,000 are scarce, particularly in the big cities.
On the other hand, if you have a bit more in your budget, you may be able to secure a nicer home for less. Many homes that were once on the market for a million dollars are dropping to closer to $500,000.
For those who already purchased a home in Minnesota in the lower range, now is a good time to sell and make a profit. For example, families who bought their home for around $200,000 or less could potentially sell it for around $300,000.
With such a competitive marketplace, now is the time for sellers to make upgrades to get their home sold. Buyers may need to patient, but they stand to find a nicely renovated home at a reasonable price.
Is Minnesota a Good Place to Live?
If you don't currently live in Minnesota but you're considering it, the state was recently ranked the fifth best place to live in the country. This ranking took a close look at a variety of both social and economic factors.
The report measured things like the poverty rate, life expectancy, and adult education like how many people have a bachelor's degree.
When you take all of these factors into account, it sums up the overall quality of life. The term quality of life typically refers to wellness or health, education, and financial prosperity.
Minnesota ranked between New Jersey and Colorado. The state has seen a seven percent population increase over the past ten years. This means it's currently growing and experiencing a good economy.
The yearly unemployment rate was just 3.5 percent, and the poverty rate holds at approximately 9.5 percent. The average life expectancy for Minnesotans comes in at just under 81 years.
When it comes to quality education, this can be one of the biggest factors to propel the workforce into higher paying jobs. Education assists people with getting out of poverty, so these statistics are important for the state overall.
With one of the lower poverty rates in the nation, it's no surprise that the Minnesota Real Estate market is holding steady. It also has one of the lowest extreme poverty rates, with just 2.1 percent of families earning less than $10,000 a year.
Combine these factors with a generally high life expectancy and low crime, and you can see why Minnesota is becoming a popular place to live.
Living in the North Star State
If you're considering buying Minnesota Real Estate, now is a good time to buy. With low unemployment and plenty of affordable homes, it's a wise choice when it comes to security for yourself and your family.
For more information about selling your home and getting a cash offer, call us today or visit our website.