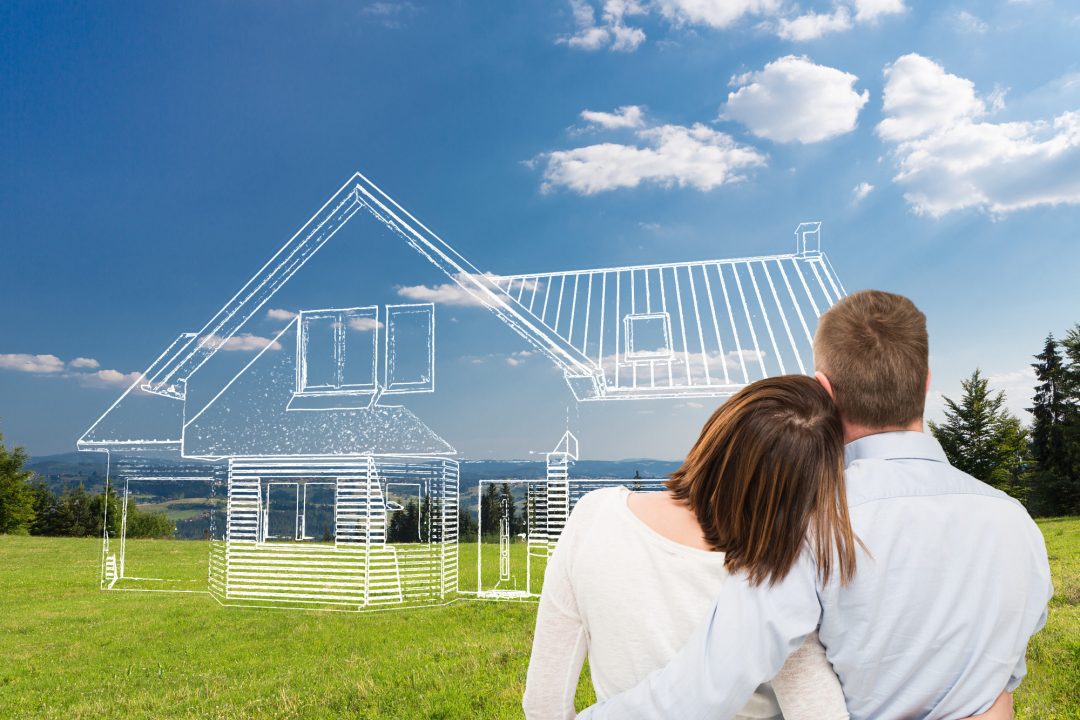 Am I Ready to Buy a House? 5 Questions to Ask Yourself
Industry research shows that 12 million Americans plan to sell their home in the next 12 months.
Are you ready to take their property off their hands?
If you're still shelling out a rent payment every month, the idea of owning your home can be appealing. You'll have your own space to put down roots, express your personality and make memories along the way.
Yet, it isn't as simple as cruising a neighborhood, finding a house you love, making an offer and moving in. Rather, the process can be tedious, overwhelming and complicated, especially for the unprepared.
Are you asking yourself, "Am I ready to buy a house?" If so, read on for more introspective advice.
Today, we're sharing five questions to ponder before beginning this journey to make sure you're up for the challenge. Ready to learn more? Let's go!
1. Are My Finances in Order?
In short, your odds of securing the home of your dreams are much higher if you have all of your financial ducks in a row.
This means your credit score is solid, you don't have major outstanding debts and you're saving for the future.
No, you don't need to have a perfect credit score. Nor do you need to have zero loans in your name.
You do, however, need to be honest with yourself. If you're always swiping your credit card for every purchase and putting off payments until payday, it's unlikely that you can handle the responsibility of a mortgage.
On the other hand, if you're making an effort to pay your debts down and squirreling away your earnings into a savings account or rainy day fund, your meeting with the bank or credit union can turn into a viable lending opportunity.
2. Can I Pay a Down Payment?
Every lending situation is unique. That said, most institutions suggest that you apply a down payment of at least 20% of the total purchase price. If not, you may have to pay private mortgage insurance (PMI), which is an extra fee tacked on to your monthly mortgage charge.
Understanding that it can take most buyers a long time to accrue a 20% down payment, most traditional lenders will accept one as low as 5% with PMI.
If you can pay 20% down on a traditional loan, you'll have more options, but sometimes this isn't feasible. Property prices are escalating at such a pace that if you don't have that 20% savings tucked away by the time you find your dream home, you could price yourself out of the market.
Looking to pay even less? There are a few ways to do so.
For instance, an FHA loan requires a lower down payment of around 3.5%, although you'll have to pay an upfront funding fee, along with mortgage insurance.
Depending on your circumstance, you can also look into VA loans or USDA loans, all of which carry lower down payment requirements.
Yet, it isn't only the down payment that should concern you at this juncture. Before you close, you'll also have to pay an appraisal fee. In addition, you'll need to figure out closing costs, which include insurance and taxes.
You may request the seller to pay closing fees on your behalf, or you could negotiate to accept a higher interest rate in exchange for lender credit to cover these costs.
Then, once the home becomes yours, you may need extra money to cover minor repairs, fresh paint, or carpet cleaning. Consider all of these expenses along with the down payment and make sure you're ready to take on that fiscal responsibility.
3. Am I Ready for the Expenses?
A down payment is one thing. A month-by-month expense is another.
Especially when you're house hunting, it's easy to get stars in your eyes. You see the perfect modern farmhouse kitchen or the free-standing bathtub of your dreams, and before long, you're making statements like "It will be a stretch, but I think we can make those payments work!"
It may be a little uncomfortable, but take yourself on a reality check.
Can you afford to pay a mortgage that's equal to the same amount you pay in rent? What about one that is higher?
Even if your initial mortgage amount doesn't appear to be too different from your rental payment, keep in mind that you aren't only paying for the house itself once you own it. Every month or year, you'll be responsible for other charges, including:
Property Taxes
Applicable Homeowners' Association (HOA) Fees
Insurance
Citywide Assessments
Water
Utilities
Cable and Internet
Garbage Pickup
When you rent, your landlord takes care of a majority of those elements for you. As a homeowner, however, these charges could add hundreds or thousands to your monthly bill, on top of your standard mortgage.
Use an online mortgage calculator to help you get a big-picture view of your ability to pay on your mortgage. Here, you'll enter in key details about the home purchase, including:
Purchase Price
Down Payment
Loan Terms
Interest Rate
Property Taxes and Insurance
PMI if Applicable
Then, the tool will estimate how much money you'll need to pay each month. Keep in mind, however, that these resources only offer one part of the equation.
You'll need to decide for yourself how much you're comfortable spending every month. Then, use that figure to guide your real estate search moving forward.
Keeping your personal budget in mind, try to look for a mortgage payment (along with taxes and insurance fees) that doesn't exceed 25% of your take-home pay.
4. Is Now the Time to Put Down Roots?
Studies show that the average American male stays at a job for 4.3 years. The average American female stays for four years.
Wondering if you're ready to buy a home? First, ask yourself if you're ready to settle down.
Are you comfortable and secure in your profession, and ready to commit to it at least for the next few years? If so, keep looking in the area! The ideal home is not too far from your workplace, with a manageable commute.
Or, are you already itching to try something new? Does the idea of staying put in one place give you major wanderlust? This may be the case for myriad reasons, ranging from professional to personal.
Make sure you're ready to stick around for a while before you begin working with a real estate agent. This is a serious and long-term commitment and you should treat it as such.
Sure, you can sell your home down the road if a new opportunity comes along. Yet, you'll want to give it time to make a little money for you, first.
Homes appreciate at a rate of only a few percentage points per year. If you turn around and sell your home the same year you buy it, the money you make may not even cover the closing costs you paid on it! If possible, aim to stay in your home for at least five years.
5. How Handy Am I?
It's easy to get comfortable when you rent. Your roof leaks, the toilet gets clogged or the sink won't stop dropping, and your landlord is only a phone call away.
He shows up, hires the right team, and fixes the problem for you at no cost.
This won't be the case when you're a homeowner.
Rather, you'll be the one responsible for your own property maintenance and upkeep. If you're handy, it's your elbow grease that will fix that sink or patch that roof. If not, it's your cash that will pay someone else to tackle it.
If the idea of heading to the garage and sorting through the toolbox is enough to give you hives, the stresses of home ownership may be too much to handle. While you don't need to be MacGyver, you should know your way around a screwdriver and saw.
Or, you should have someone you know and trust on speed dial who you can contact at the first sign of any issue with your property. If you anticipate waking up at midnight to a leak on the roof with no one to call, it may make the most sense to keep renting until you grow a little more confidence in your skills as a handy homeowner.
Am I Ready to Buy a House? Decide!
At one point or another, most of us dream of having a house of our own.
For some, it's a tiny bungalow in the middle of a busy urban metropolis. Some visualize a modest tract house in a tree-lined neighborhood while others hope for a sprawling forever home on acres of land.
Whatever the shape of your dream, it's important to make sure you're ready to reach for it. If you're asking yourself time and again, "Am I ready to buy a house?" then there's a nudging inside you should consider.
We'd love to help you answer that call.
We're a team of mortgage lenders specializing in helping prospective homeowners find a Portland-area home they adore. We offer flexible lending options designed to fit your needs. From reverse mortgage loans to new home financing, we do it all.
Use our online loan application tool to get started today. Ready? Set? Go turn that dream into a reality!