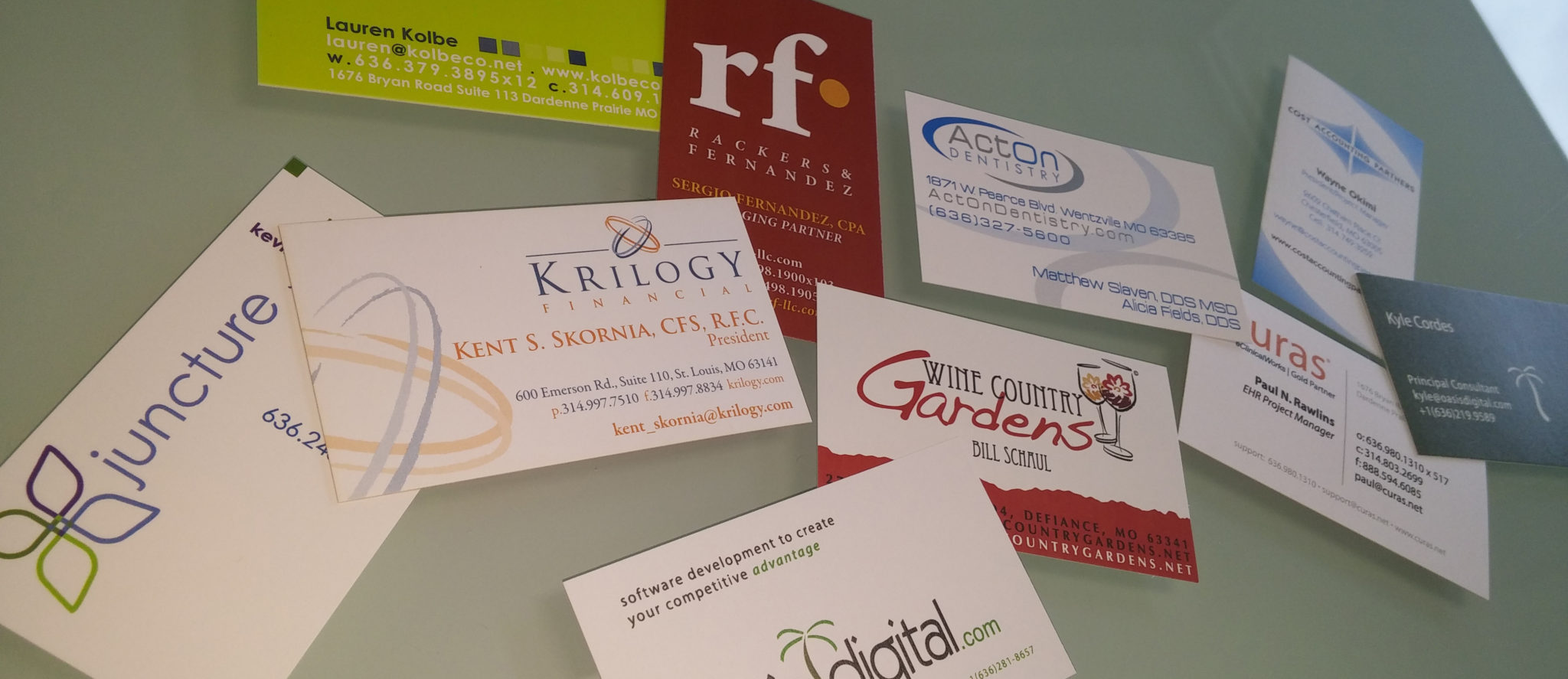 The Professional Business Card
Originally posted on https://www.kolbeco.net/the-professional-business-card/
Defaced!
I want to address the "business card". Recently, a card was handed to me that literally made me pause for a second after the guy left (a guy who, like so many others, ignored the non-solicitation sign in our front window).
In all my years of work, I have printed many business cards with the help of top printers in Houston, and till date, not even one of them have failed to impress my clients. And tgus when I got the card handed to me, I caught myself actually saying out-loud "REALLY?". The business card looked like it had been printed on a desktop printer. In fact, I think it had been.
The artwork was fuzzy due to low resolution imagery and logos on the front.
To worsen the offense, the card cuts appeared to have been made by a dull carpet knife. Someone really thought this was a good representation of their company and quality of work? Here is the kicker…the card was for a new local printing company!!!
Do you think I kept that man's business card handy so that I could pass my client's printing needs along to him?
Just in case you really need the answer – NO. I pitched it.
In the approximately 17 years I've been working as a designer I've seen a vast variety of business cards come across my desk. Ridiculously cool and expensive cards, inexpensive yet creative cards, clean simple cards, plain Jane cards, and then some inexplicable "how in God's name do you feel good handing these out" cards. Look – I get it, we don¹t all have an unlimited budget to design or print, and we don't always have a design professional on hand, but your card is your face, your image, to that potential client. If you hand out sloppy work, a potential client could make inaccurate assumptions about you. Your business card is an opportunity to make a lasting, take-away impression and it¹s important to put your best face forward.
Just my two cents.