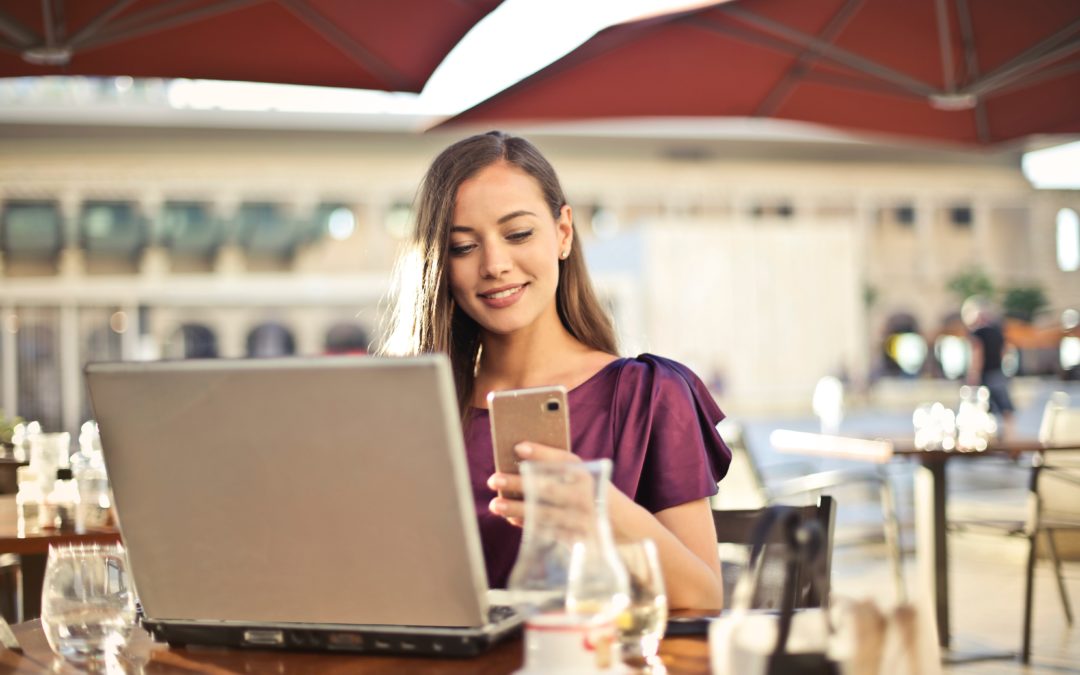 The Importance of Online Reviews for SEO
Whether it's an online review or a social media comment, shared customer experience is regarded as the best social proof for your business. Reviews not only help with conversion rates, but they're also a lot cheaper to come by than other traditional marketing activities. Though it can be tempting to assume reviews get overlooked, research shows that 84 percent of people trust review sites as much as a personal recommendation.
As the manager or owner of a small business, you know your brand is your reputation. More importantly, you know what customers or patients say about your business is a vital part of your success. But, in today's hyper-connected world, customer feedback can impact more than word-of-mouth referrals. In fact, it can impact your entire Search Engine Optimization (SEO) strategy.
Online Reviews Matter to Search Engines
Pertaining to the internet, and the review sites that have stemmed from it, the equation for successful SEO is more complicated than ever. In 2018, Google My Business reviews accounted for as much as 15.44% of how Google ranked local businesses. This is up nearly 5% from 2015 when Google only valued reviews at 10.8% of how they rank a business in search results.
While both SEM and SEO can improve a brand's visibility, SEO strategy grows over time, leaving lasting results. Unlike paid search options, SEO services add value to brands over time by establishing trust (aka brand equity) through a combination of social signals.
Even Negative Reviews Can Help
When people search for a local business, search engines return several results that show the star rating for each business as well as their total review count. Though major search engines will likely never confirm their actual attribution model for reviews, official guidelines for many sites indicate that reviews — even negative ones — compound as social proof for business and contribute to localized search ranking factors. Simply put, your business should have a diverse mix of reviews, including a few negative ones, to help search engines verify the legitimacy of your business.
Yet, while the content of reviews is great for performance feedback for your team, from a search perspective, the ratio between positive reviews and bad reviews is even more important than the reviews themselves. Why? Easy — no one is perfect and too many 5-star reviews creates skepticism for both search engines and consumers as they move towards a purchase decision.
So, now you know why it's important to get more reviews, let's take a look at how to get more online reviews.
Here's How to Get More Online Reviews
There are countless ways to secure customer feedback. Of course, depending on your business's unique needs, there are some options that will work better than others. Here are a few that I often recommend to clients:
Leverage a Variety of Review Platforms. First and foremost, consider what platforms your customers are using to interact with you on a regular basis. Whether the focus is Facebook reviews, Yelp reviews, or reviews on Google, the key takeaway is to meet them where they are at to make providing feedback as accessible as possible. The more review profiles you can successfully engage your customers on the better.
Create Reminders to Review. While it can be tempting to incentivize customers or patients with rewards for reviewing, this can put you at risk of violating site policiesand, in some cases, even state law. Instead, consider creating tangible reminders for patients throughout your office/store. Examples include referral cards, table tents, and flyers. We recently partnered with the team at Koerich & Case Orthodontics to create a QR code for both Facebook and Google. The office staff printed these codes on business cards and began distributing them to patients at the end of each appointment. In less than a month, the office began to see a noticeable uptick in the frequency of reviews.
Promote Existing Reviews. Reviews work a lot like user-generated content. If your business promotes and features the positive reviews you already have, it's likely that more users will participate in the hopes of seeing their own experience shared.
Utilize a Reputation Management Tool. While the activities above are available at little to no cost, reputation management tools are a great resource to businesses that can put a bit of budget towards reputation management. In addition to allowing you to gather customer feedback, tools like Birdeye and Podium can also provide other tools such as email announcements, A/B surveys, and two-way communication capabilities.
If you're interested in improving the SEO strategy for your business, reach out to us at Harris & Wardtoday to schedule time with our team to discuss your needs. We'd love to hear from you!