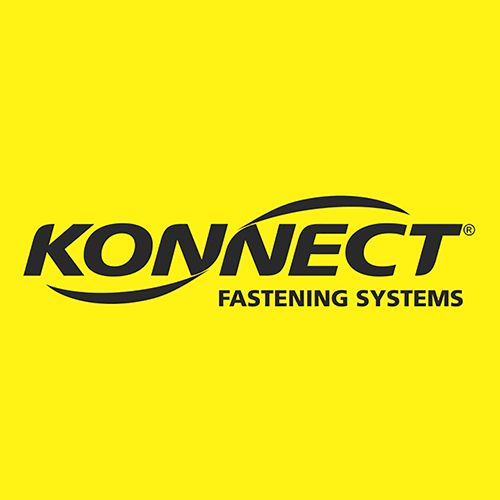 Konnect Fastenings Systems Moves Its Artarmon and Wollongong Branches to New Locations
The leader in the fastener supply industry has relocated its Artarmon and Wollongong and is now trading in new locations. Preparations for the official re-opening events are ongoing, and the events will happen in the coming months.
FOR IMMEDIATE RELEASE
Pinkenba, QLD, September 26, 2022— Konnect Fastening Systems has moved its Artarmon and Wollongong branches to new locations. The new stores are already trading and serving customers, but the official re-launch is yet to happen. According to the company's marketing Co-ordinator, Sara Muir plans to officially re-open the new stores and the events will occur in the coming months.
"We wish to inform our esteemed customers that we have relocated our Artarmon and Wollongong stores to new locations to serve them better. The move aligns with Konnect Fastening System's goal to expand business operations to give our customers unparalleled satisfaction through our wide collection of fasteners and hardware tools. Plans to officially re-open the stores are underway, and we will invite our clients and suppliers for an intimate re-launch event in the coming months," explained Muir.
Konnect Artarmon is one of the prominent branches in New South Wales, serving Artarmon and neighboring areas such as Willoughby and Chatswood. The new store is still within the city, offering the same high-quality services as other Konnect branches.
"Trading is going on in the new locations as usual, and we welcome our clients to shop with us. Seek expert advice and any technical assistance. We laud our Artamon and Wollongong teams for making the transition seamless and working tirelessly to support our clients," added Muir.
The industry leader in fasteners and hardware tools has over forty branches across Australia and New Zealand, stocked with over 50,000 product lines trusted by consumers. Through the extensive branch network, the merchant has established itself as a premier fastener specialist adored in the region. Konnect Wollongong serves the vast coastal city of Wollongong and surrounding areas, including Avon, Austinmer, Brownsville, Balgownie, and Bellambi.
With a vast history of servicing the mining, construction, engineering, and manufacturing sectors, Konnect Fastening Systems has made a name for itself as a national company. The firm has been built for over a century by acquiring strategic independent fastener companies across the country. Its excellence is built upon the emphasis on the ability to deliver premier products, timely delivery, quality customer service, and technical assistance. It also has a wide range of products, including the following:
• Adhesive sealants and fillers
• Cleaning supplies
• General building supplies
• Lubricants
• Fasteners
• Paint supplies
• Lifting, strapping, and rigging equipment
• Hand tools
• Building supplies
• Accessories
• Safety gear
The company stocks and trades a wide range of premier products to enable customers to choose from the best in the industry. Moreover, customers can choose to shop in-store or online.
About Konnect Fastenings Systems:
Konnect Fastening Systems is a leader in the fastener supply industry, with a proud history of servicing the mining, construction, petrochemical, and manufacturing industries. Its key product categories include industrial fasteners, stainless steel and hardware, construction fasteners, specialized fastener products and systems, tools and consumables, and adhesives.
Contact Information:
Name: Sara Muir
Organization: Konnect Fastening Systems
Address: Building 2, 660 MacArthur Avenue, Pinkenba QLD 4008
Phone Number: +61 7 3291 8240
Website: https://www.konnectfasteningsystems.com.au/
Originally posted On: https://syndication.cloud/konnect-fastenings-systems-moves-its-artarmon-and-wollongong-branches-to-new-locations/