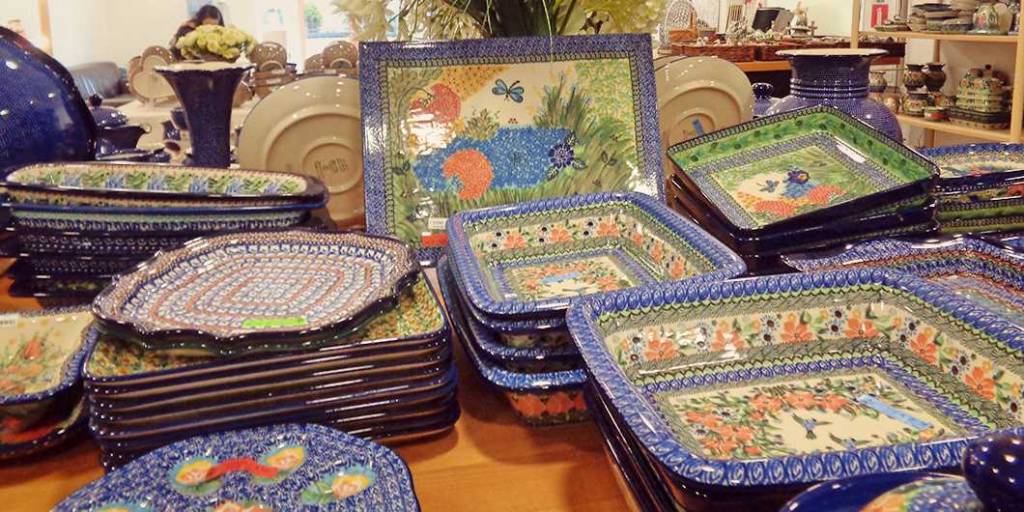 The History of Polish Pottery
Originally posted on https://www.thepolishpotteryshoppe.com/blogs/the-polish-pottery-shoppe-blog/the-history-of-polish-pottery/
Polish Pottery also known as Polish Stoneware, is a folk art that dates back centuries.  Folklore says it began as early as the middle ages with farmers making pottery for their own use during the winter time when it was too cold to farm. The art has evolved from the production of primitive functional pottery to large factories producing of a wide variety of shapes, designs and styles that range from simple traditional designs to the highly decorative.
The pottery originated in the Silesia region of Poland. On map, you'll find the Polish village of Boleslawiec about 100 miles east of Dresden, Germany. The minerals found in the clay in this area produce an exceptionally strong pottery. As a result, Polish Pottery is not only known for it's beauty, but for its durability as well. Each piece is unique and is safe to use in the microwave, oven, and dishwasher.
Today Polish Pottery continues to be made in the same area of Poland, and is still hand-made and hand painted. In the 21st Century Polish Pottery is growing in popularity across the world. Nearly a dozen major factories produce pottery for export to the United States, Europe, Japan, and Taiwan. These include Manufaktura, W.R. Ceramika, Ceramika Artystyczna (also known as C.A.), Zaklady, Kalich, and others.  The oldest of these, Ceramika Artystyczna and Zaklady sprang up in the 1940s following the end of World War II.
Many other smaller factories, usually family businesses, also produce pottery.  A visit to Boleslawiec yields an abundance of factories, factory shops, and small shops with pottery from a multitude of manufacturers. The landscape is dotted with signs luring visitors to shop for Polish Stoneware. The selection is plentiful for sightseers and shoppers alike.
We invite you to visit our shop in Springfield Missouri or shop our wide selection of polish pottery online. Feel free to contact us and we'll be happy to answer any questions you have about the origins of our polish stoneware.