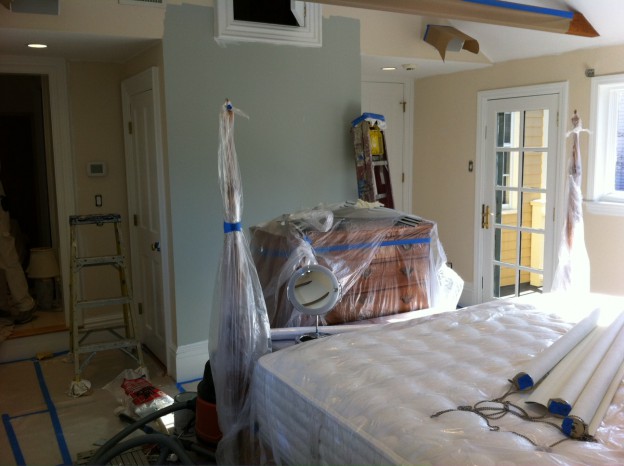 The 'Curse of Cleanliness'
Originally posted on https://www.catchlightpainting.com/the-curse-of-cleanliness/
One of the tasks we take very seriously when we are welcomed in a customer's home to paint is cleanliness.  For my part I am on the OCD end of the spectrum when it comes to cleanliness – my weekends involve exercise, trail running with my dog Huey, and vacuuming my house with a HEPA filter-equipped machine.  Naturally this passion is a key element of our painting process; we leave homes cleaner than we find them and consider this a typical level of service.
This photo shows us at work in a master bedroom in Cambridge.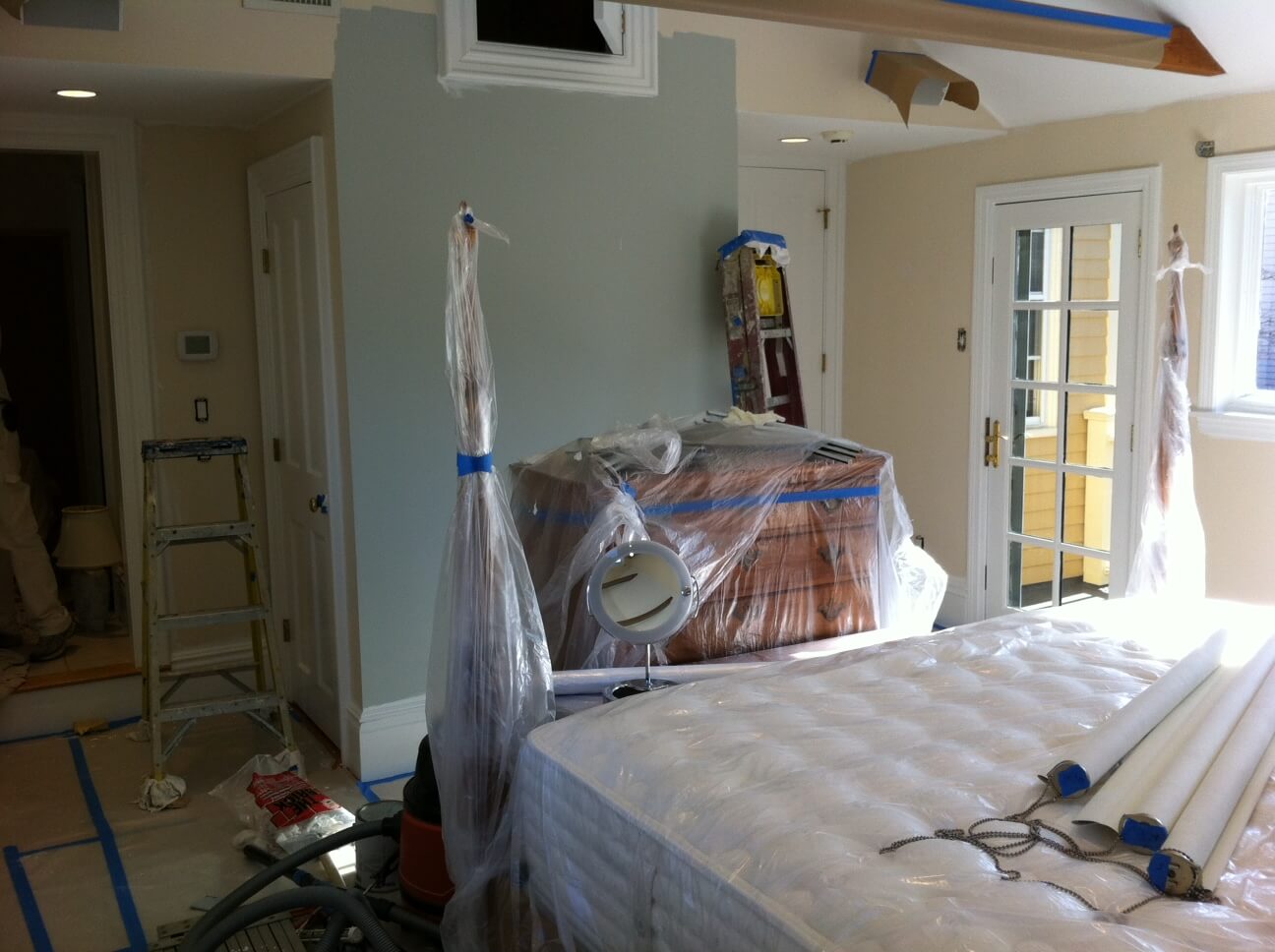 No special prep beyond polesanding walls, sanding oil-based trim to ensure good adhesion of our waterborne topcoats.  You can see the floor is covered with BlueShield waterpoof paper and edges are taped to ensure the floor is completely protected.  This material we like; its reasonably skid proof, doesn't tear, vacuums easily and seams and edges can be untaped for reuse elsewhere.  Unlike rosin paper, it doesn't generate pink dust that sticks in the wet paint, and if it does get wet, won't transfer red dye into the floor below.  Needless to say, if we use it on a RRP-compliant project, it is not reused.
The downside to RRP and our standard of cleanliness is the amount of plastic we use. We buy super thin plastic for draping over furniture, but it can't be reused; once dusty, its impossible to clean due to the static charge plastic holds.  And we would never think to limit protection to drop cloths; too porous, too dusty, even when brand new.
So off to the landfill it goes.  I understand that in the scheme of things its a trivial amount of material and crude oil; doubtless 5 minutes of idling an engine on a cold day consumes more crude and leaves a bigger carbon footprint.  But all the same, I wish there was a different way of managing this process.
Any and all suggestions are welcome. We invite you to learn more about our interior painting services.