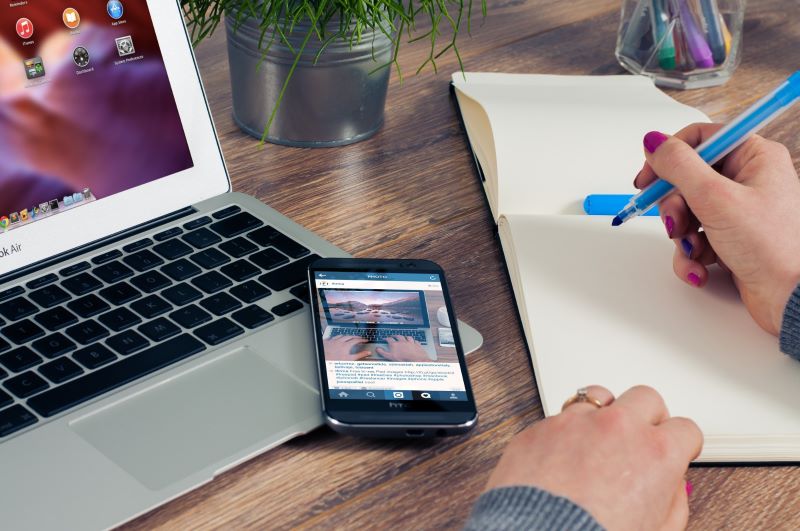 The Closing Process in the State of Ohio: What to Expect and How it Works
Originally posted on https://www.biggerequity.com/the-closing-process-in-the-state-of-ohio-what-to-expect-and-how-it-works/
Preparing to buy a home in Ohio? Congratulations! You're about to put down roots in a state rich with natural parks, amusement rides, a renowned art scene and plenty of great eats.
Yet, before you can call Columbus, Cleveland, or Cincinnati your own, you'll need to navigate next step, first. It's time to close! While every state has its own set of standards, the Ohio home closing process is simple and straightforward.
Today, we're taking a look at what to expect during this critical juncture. You're about to get those keys, so let's get started!
An Overview of the Ohio Home Closing Process
Before we delve into the fine print, let's begin with a brief overview of what you'll encounter.
Ohio is an attorney review state. This means you'll work with a real estate attorney to complete the closing transaction and compile the closing documents.
Once you put in an offer and it's accepted, you'll enter into a three-day attorney review process. Then, once you're ready to close, you'll often consummate the closing process at the same time as the sellers.
Step 1: Attorney Review and Administrative Details
First, you'll need to put in an accepted offer. Then, you'll sign a contract with the sellers expressing your intent to buy the home.
Once that happens, the attorney review process begins. During this three-day window, either party can get out of the deal without reprimand or consequence.
At the same time as this review, you (the buyers) will send in earnest money to secure your position. Rather than giving this to the sellers themselves, you'll send it to their attorney, escrow agent or broker.
Then, the signed contract will go to a real estate attorney or an Ohio title company. There, administrators can get to work transferring the title from the current owners' name into yours.
Disclosures to Note
During this time, you'll review all disclosures related to the property and sign off on them. Though these will vary, some of the most common types of disclosures include:
Recognized flaws with the home
Former improvements or repairs made
Possible environmental hazards
To standardize these responses, the state mandates that the sellers fill out a residential property disclosure form listing such details.
If you agree to this next step in your contract, you'll perform inspections at this point. Your contract will dictate the specific date you'll need to complete the inspections by. First, you'll work with a general home inspector to complete the initial inspection and if there are any red flags or cause for concern, you may order other follow-up reviews.
Find a deal breaker during the inspection? You're within your rights to walk away. Or, you can ask the sellers to give you a credit or pay some of the closing costs to help offset the costs you'll incur to fix the issue. Sellers can choose one of three options, including:
Agree to all of your requests
Prepare a modified solution and submit it for your approval
Decline to make any changes or payments
From here, you can accept the position, negotiate it, or walk away from the contract altogether.
Part 2: Obtaining a Mortgage
We won't delve into too much detail here on the Ohio mortgage loan process. However, understand that many of these steps will happen at the same time as Part 1 above.
The basic steps begin with applying for a loan through your lender. After that first meeting, your lender will send you a "Good Faith Estimate" that details the estimated closing costs you'll pay down the road.
Then, you'll bring in specific financial information, including your tax documents and pay stubs, to obtain pre-approval. You'll need this pre-approval before you can submit an official offer on any property.
Once approved, you'll receive a loan commitment letter from your lender, usually accompanied by an appraisal request. You'll also purchase a home insurance policy at this time, which you'll need before closing.
Part 3: The House Closing Process
To keep things simple, both the buyer and the seller will complete the closing at the same table. This will often be at the attorney's office, though it can take place at the lender's or title company's location.
Before you meet, the attorney will perform a title search on the property. This way, they can see if there are any liens or assessments associated with the title. If everything is clear, the closing process can go on as planned and the attorney will issue a title commitment.
Then, the attorney will prepare all the required paperwork to change the title and the title insurance over to the buyer. Then, you'll set a final closing date.
Worried you won't know how much money to bring? Don't be.
The attorney, working off data from your lender, will calculate the exact amount of cash you need to bring to closing. This number includes the remaining funds in your down payment and closing costs in addition to other factors such as utilities and property taxes. In some cases, you may also request a final walkthrough to ensure that the property is still in good condition.
At the closing itself, all parties on both sides will sign the required documents. Then, an official from the title company will record the transaction and deed with the municipality.
The last step? You'll get the keys to your new home!
Complete the Closing and Settle Into Ohio Living
You've made it this far! Soon, you can settle into your own corner of the Buckeye State.
While the Ohio home closing process can be laborious, it doesn't have to be complicated or challenging. Partner with the right teams and you'll always have someone qualified on your side to help decode the legal jargon and make sense of the piles of paperwork!
Ready to sell your home fast so you can start searching for another? That's where we come in. We buy houses irrespective of their location, condition, or price, and we'd love to take this burden off your shoulders.
Contact us today to learn more and move closer to closing with every step!