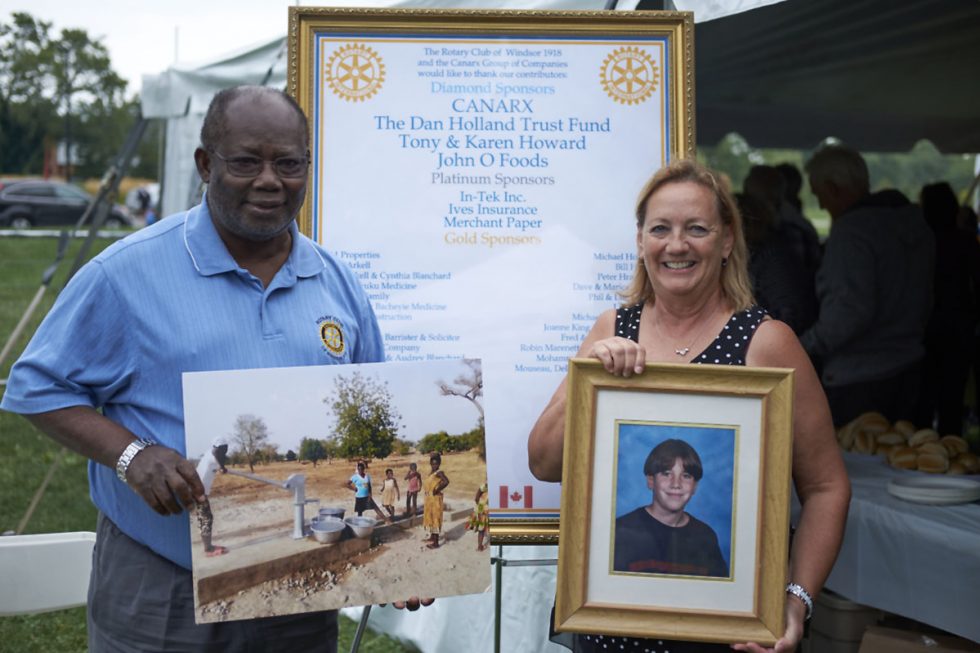 The CanaRx Group for Charities
Originally posted on https://www.canarx.com/news/
For over 20 years, The CanaRx Group of Companies and our team of employees have supported local charities through donations and participation.  In 2010, we launched an international project to provide clean potable water by drilling wells where water was unavailable and in dire need.  The CanaRx Group – Ghana Fish Fry event began in 2010 at the home of our CEO, with Karen and Tony Howard hosting 77 people and raising $3,700 for the first well.
In 2019, we celebrated our eighth event and the results have been astonishing. In dollars, The CanaRx Group has raised over $120,000 and completed 26 clean water wells.  We would like to acknowledge the CanaRx staff for all of their donated time and efforts.
Raising money for a great cause is one part of the mix, but ensuring success is putting it to good use.  In 2010, we formed a partnership with The Rotary Club of Windsor 1918.  This partnership has ensured absolute success.  Windsor Rotary has ensured that all donations and monies raised have gone directly to each project without any fees or middlemen; 100% bang for the buck.  These wells have reduced infant mortality significantly.  This is a project that we are proud to be a part of and will continue.  Thank you to all involved for your great support.
More to come as we plan for our ninth annual Ghana Fish Fry for clean potable water.