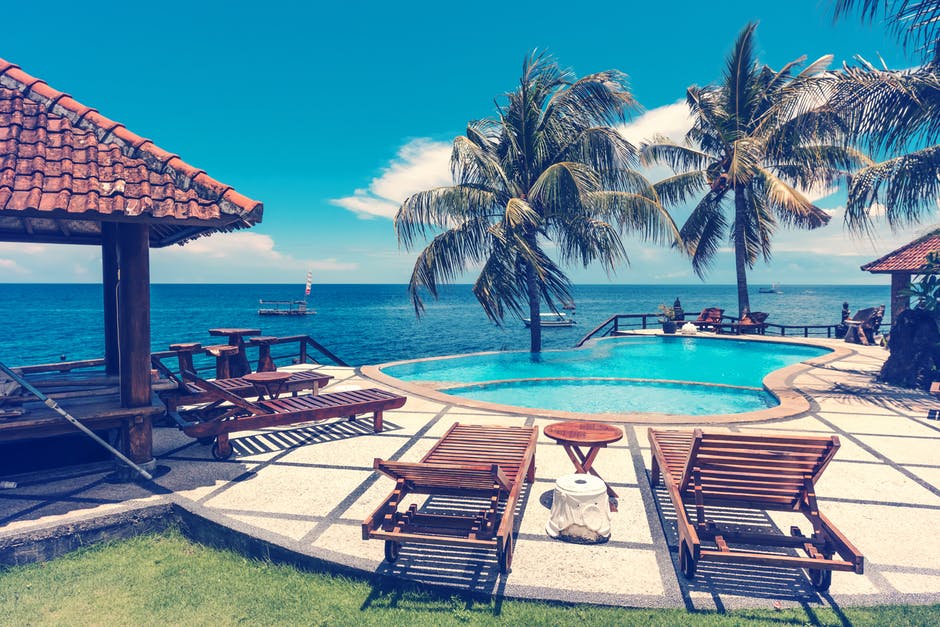 The Best Time to Visit Sanibel Island
Originally posted on https://sanibel-captiva.org/the-best-time-to-visit-sanibel-island/
Sanibel Island is well-known as a tropical gem, located in Florida's Gulf Coast. And it's one of those destinations that tends to remain popular, year-round.
As just one of the many barrier islands within the Gulf, Sanibel is characterized by clear skies and warm balmy weather for the most part of the year. So as you can imagine, it may be difficult to find a time when it's not over-crowded and overpriced.
But, there is hope for those traveling on a budget and those looking to avoid a crush of crowds. Here's the best time to visit Sanibel Island, depending on how you'd like to spend your time…
The Climate of Sanibel Island
Sanibel Island can be found 25-miles south of Fort Myers, Florida. It's a beautiful slice-of-paradise which draws visitors for its fine weather, relaxed atmosphere and diverse ecosystem.
The island is dominated by a subtropical climate, year-round. However, the winter months do become much cooler, bringing in frost and the occasional freezing temperature.
You can expect tropical thunderstorms almost every afternoon in the summer months (June-August).
The Best Time to Visit Sanibel Island
If you're looking for a plain answer on the best time to visit Sanibel, well, there isn't one. This is because the island is a gorgeous place to visit throughout most months of the year, it just all depends on your own preference for activities.
This being said, the most popular time of year to visit the island is during the peak season from December-April. Basically, the rest of the U.S. is looking to escape frigid winter temperatures!
From December-April, Sanibel has the best weather the entire year with cooler days and less rain, when compared to the summer months.
Unfortunately, this is also the most expensive time of year to visit. But with a little pre-planning, you can save on flights and accommodation.
If you're traveling on a budget, then the best time to visit Sanibel is during the month of May. If you're an avid shell collector, then plan your trip around October-November when the tides are at the lowest and the shells are on full display.
Understanding High and Low Seasons
As with most popular tourist destinations the world over, they are dominated by high and low seasons. And these seasons are usually dictated by weather patterns.
Sanibel Island is an anomaly in terms of peak and low seasons. When the rest of the U.S. celebrates the peak season summer months, Sanibel Island works the opposite way round…
The High Season
The high season on Sanibel Island falls during the winter months in the Northern Hemisphere, from December through to April.
This is because the summer months on Sanibel can be unbearably hot and rainy, which tends to put off the majority of vacationers.
As the weather cools downs to an average of 72-75 degrees and the rains stay away, this is when vacations flock to the island. This period is particularly dominated by retirees who tend to book out cottages and hotel suites for weeks at a time.
It's worth noting that airfares, car hire rates, and accommodation rates increase dramatically over this time, by as much as 30%. And it's especially expensive over popular holidays such as Thanksgiving, Christmas and New Year.
The Low Season
The low season on Sanibel Island falls over the rest of America's high season – during the peak summer months from June-August.
If you're a fan of subtropical heat and humidity, then Sanibel Island delivers. During these months temperatures reach 92 degrees and up. Low temperatures tend to reach a minimum of 74 degrees, only.
Despite this balmy goodness, Sanibel experiences high rainfall during this time. On average, precipitation levels reach around 10-inches. Because of the intense heat and high rainfall, this tends to deter crowds of visitors from the island.
Naturally, this is one of the cheapest times to visit Sanibel as prices drop accordingly.
The Shoulder Season
Then there's the shoulder season- one of the best times to travel in any well-versed traveler's opinion.
The shoulder season on Sanibel Island is from September-October. It offers cooler, more temperate weather, less rainfall, and affordable rates.
It's also an affordable time to visit the island because the new school year has commenced and family beach vacations are officially over.
Bear in mind that the shoulder season on the island is also known as hurricane season. Generally, hotel prices and car rental rates are at their lowest.
The other shoulder season on the island falls over April-May. This is just after the winter rush and before the weather turns on the heat!
Know When to Book Your Vacation
With all of the above information in mind, here are a few handy tips to keep in mind when finding the best time of year and day to book your vacation:
Book your flights to fly on a Tuesday or Saturday as rates tend to be the cheapest on these days
Book your car rental through an aggregate site which offers the lowest pricing for prepaid rentals
Where possible, plan your travels on the actual day of a holiday, i.e. Halloween, Thanksgiving, or Independence Day- airfares tend to be far less expensive
Explore the Beauty of Sanibel-Captiva With Us
Now that you know a little more on the best time to visit Sanibel Island, you can plan where to stay and what to do via our website.
Better yet, if you're looking to plan a wedding, we offer all the information you need to begin planning your perfect island ceremony.
Check out our island info center for all your travel queries, and more!