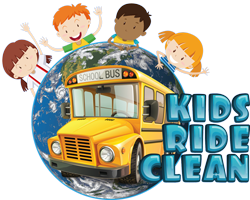 The Ava Lane Meyer Foundation Is Giving Away 3 EV School Busses to Schools in SC
Austin Meyer, through the Ava Lane Meyer Foundation, is helping our state switch to zero-emissions transportation by donating three electric school buses and chargers to schools in South Carolina. Daimler is donating a fourth.
FOR IMMEDIATE RELEASE
Columbia, SC, March 31, 2021 – Motors that burn fossil fuels emit particulate matter that damages almost every organ in the human body. As well, they emit pollution that does a wide range of environmental damage. Studies have shown that pollution from fossil-fuel burning school buses damages not just the health, but also lowers the grades and IQ of the students riding them. See HERE and HERE.
Every single school bus in South Carolina is currently powered by fossil fuels… so we've put our children right in the middle of this pollution.
Let's fix that.
Austin Meyer, through the Ava Lane Meyer Foundation, is giving away three EV school buses and chargers to schools in South Carolina, and Daimler is adding a fourth bus. (total value about $1.4 million)
"The South Carolina state legislature recently took Volkswagen settlement money and used it to buy new buses… powered by propane. This simply continued the pollution in a slightly-different form. As well, the South Carolina state government has blocked Tesla from showing us their zero-emission cars by banning Tesla showrooms from the state. I want to try to undo some of this damage by showing everyone the benefits of zero-emissions transportation right now," said Austin Meyer.
For schools who would like to enter the EV giveaway, the process is simple: Teachers, students, or classrooms can submit an essay indicating why they would like and how they would use an electric school bus, and indicate how many miles the bus would be driven each day. The content of the essay is entirely up to the writers. Whether it is short or long, technical or fun, all content is welcome. Artists are also encouraged to add drawings to their submissions. The deadline is October 1, 2021.
See the complete details at https://avalanemeyer.org
"Our goal is to show the state of South Carolina that ALL of our buses can be electric in the near future, which will improve the health of all of our students," said Meyer.
About The Ava Lane Meyer Foundation: The Ava Lane Meyer foundation was created by Austin Meyer to advance clean energy and transportation by both investing and giving in those areas.
Media Contact:
Austin Meyer
The Ava Lane Meyer Foundation
5001 Radcliffe Road
Columbia, SC 29206
[email protected]
Originally Posted On: https://syndication.cloud/the-ava-lane-meyer-foundation-is-giving-away-3-ev-school-busses-to-schools-in-sc/