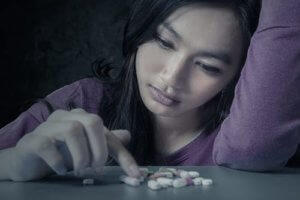 TEEN DRUG REHAB
Why is a specialized teen drug rehab significant for your teen or young adult with a substance abuse problem? These rehabs play a crucial role because teens and young adults have different treatment needs than adults. In fact, young people suffer additional issues beyond the drug use itself. They likely need help with their education, family life, mental health conditions, and more.
Many young people also believe they don't have a drug problem. This denial makes intervention almost inevitable to help them get the treatment they need. Families also need help from a teen drug rehab, since they suffer in their loved one's addiction too.
MANY TEENS AND YOUNG ADULTS NEED TEEN DRUG REHAB
When you or your loved one suffers addiction, it's essential to know you're not alone. Drug abuse is sadly common among teens and young adults.
According to the National Institute on Drug Abuse (NIDA), 70% of teens use alcohol by their final year of high school. About half of high school seniors abused illegal drugs. 40% of these young people have smoked cigarettes, and 20% abused prescription drugs at some point during their school years.
According to another study called Monitoring the Future survey, in 2014 about 20.3% of eighth-grade students abused illegal drugs at some point in their lifetime. By the 12th grade, just under 50% of students have abused drugs.
By the time students reach college age, they face even more choices about drugs and alcohol. They also suffer greater peer influence and availability of these substances. Marijuana is especially common among these young adults. The same is true of alcohol and tobacco.
Although all teens and young adults experience some risk in their lives, you should never overlook their need for teen drug rehab. Addiction comes quickly to young people. The prefrontal cortex of their brains and other parts of the brain controlling impulsive behavior are not yet fully formed until adulthood. They have weaker willpower and haven't yet developed healthy decision-making abilities in their high school or college years.
IMPORTANCE OF SUPPORT IN YOUR TEEN OR YOUNG ADULT'S LIFE
Everyone goes through high-risk periods in life. Teens and young adults experience higher risk for substance abuse than adults, for many reasons. These young people go through many changes in a short period. These changes include new schools, going off to college, moving out of the family home, beginning their career and being able to drink in public for the first time legally.
During all of these changes, many families think their teens and young adults should be left on their own. Most young people think they need to be on their own, too. But the reality is, family support and encouragement play a vital role during this time. Open communication about teen drug abuse is equally important.
People who experienced high stress or non-supportive youth or went through childhood trauma suffer higher risk for substance abuse and addiction. For that addiction to heal, they need support, education, and therapies to help them understand why they turned to drugs or alcohol. They also need to learn how to prevent relapse in the future.
The home environment plays a significant role in relapse prevention after treatment. It also plays a prominent role in the success of outpatient and intensive outpatient treatment. In fact, the whole family needs recovery. If your teen or young adult enters teen drug rehab, your family needs to participate in substance abuse program.
IDAHO TEEN DRUG REHAB
In Meridian, Idaho, teens and young adults gain recovery from drugs and alcohol at Zelus Recovery. If you, your teen, or young adult need help for substance abuse, your whole family recovers together through a multi-systemic family approach.
Programs at Zelus Recovery include:
If a teen or young adult you love needs help for drug or alcohol addiction, call Zeus Recovery now at 208.518.0797 Utilize our teen drug rehab options today.