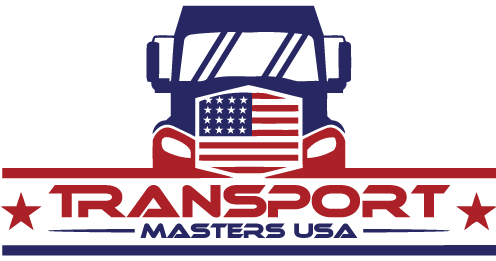 Transport Masters USA: A Trusted Name in Car Shipping with Over 30 Years of Experience
For over 30 years, the Florida-based company has helped clients ship their cars, trucks, and SUVs across the continental United States. The company has become a trusted name in vehicle shipping through great leadership, professionalism, and excellent customer care.
FOR IMMEDIATE RELEASE
Lauderdale Lakes, FL, November 29, 2022— Shipping a vehicle to another state or across the country can be daunting. Clients are constantly worried about their vehicle's safety and whether it will reach the intended destination in one piece and on time. For such reasons, consumers take their time to find a trusted name in car shipping for a seamless experience. Transport Masters USA is a trusted auto transport pioneer with over thirty years of experience in door-to-door vehicle shipping.
The Florida-based company specializes in state to state car shipping, helping clients transport small cars, trucks, and SUVs from one state to another. With dedicated and well-trained transport professionals, clients can ship their vehicles from one state to another fast, safely, and at affordable rates. In addition, Transport Masters USA has invested in the latest shipment management software for the transparent management of cargo.
At Transport Masters USA, we strive to provide our clients with the best possible service. Our years of experience have allowed us to build software designed to manage your shipments with complete transparency. We dispatch freight within 72 hours to qualified drivers, and our agents are trained to streamline the process of shipping your auto. We understand the importance of getting your shipment to its destination on time and in good condition, and we work hard to ensure that all our clients are satisfied with our service, stated a representative from Transport Masters USA.
Transport Masters USA serves individuals in different capacities, from open carrier, enclosed car shipping, cross-country auto shipping, military shipping, and seasonal relocation to college transport. It also serves businesses through dealer and auction, fleet management, and corporate relocation services.
We offer various shipping options to meet your needs, including open and enclosed transport options to protect your vehicle from the elements during transit. Moreover, we have an expedited shipping package for those who need their car shipped as soon as possible. Contact us with your transport needs, and we will find the best solution for you, added the representative.
For over thirty years, Transport Masters USA has served clients diligently, making it a trusted name in the shipping sector. Affordable rates, door-to-door strategy, flexible shipping options, and round-the-clock customer service have made it the transport company of choice for many clients. Moreover, all company teams are well-trained professionals, and each carrier has liability insurance. Besides auto shipping, the firm offers boat and yacht shipping and freight services.
For more information, visit https://transportmasters.net/.
About Transport Masters USA:
Transport Masters USA is a transport company based in Lauderdale, Lake, Florida. The company has over 80 years of combined experience in the freight sector, specializing in auto shipping and general freight transport for individuals and businesses.
Contact Information
Organization: Transport Masters USA
Address: 4119 N State Road 7
Phone Number:877-724-7750
Website:https://transportmasters.net/
Originally posted On: https://syndication.cloud/transport-masters-usa-a-trusted-name-in-car-shipping-with-over-30-years-of-experience/