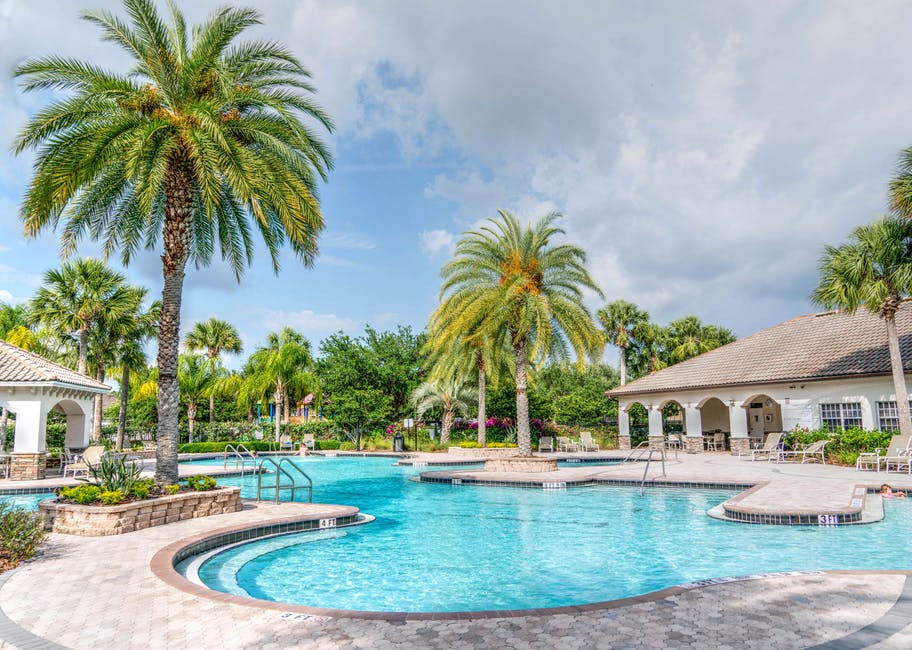 Swim in Style: 8 Gorgeous Pool Design Ideas
Tired of spending your summers at any one of the 300,000+ public swimming pools in the United States? Yes?
Well then, you are a prime candidate for a built-in backyard pool!
Built-in pools are fabulous additions to any home. They allow adults an area where they can unwind and allow kids countless hours of fun all year long depending on where they live.
Before you engage a pool contractor and start accepting bids for your pool-building project, it's important that you have an idea of what kind of pool design you're going for. That way, you can better express your vision to potential builders.
To help you with that, we're going to share with you 8 incredible pool suggestions that we think should make it into your final blueprints!
1. Install an Island
In thinking back on the most impressive pools that we've seen, a key feature that we think ads both form and function to just about any pool design is an island.
A pool island is an area in the middle of your pool where guests can pull themselves out of the water, lay down and relax. Islands also make for a fantastic place to enjoy a drink on the water if you don't feel like consuming beverages while bobbing around in the water.
2. Get Creative With Shapes
Nothing says "basic" when it comes to pool design quite as loudly as a rectangular pool shape. Boring ovals are a close second in this regard.
Don't fall into the trap of being unimaginative with how your pool curves. After all, it's your pool's curvature that's going to make the biggest first impression on guests.
Talk to your pool contractor about how you can shape your pool to not only look different but to naturally complement your yard's unique landscaping. They should have some thoughts on what's possible based on your available space.
3. Integrate Your Pool Into Your Broader Space
Too many people build their pools with contrast in mind. They want people to walk out into their yard and see a lawn, a patio and a pool.
We that that's a bad mindset to have when planning your pool design.
If you really want to drop jaws, think of creative ways to blend your pool into your broader space.
For example, consider having your pool split your yard in half. Then, build a small bridge over your pool to connect those separated halves. You could also opt for an infinite pool that lays flesh with your patio area in order to eliminate the feeling of transition between the spaces.
4. Get Inspired By Your Favorite Destinations
Travel is a wonderful thing when it comes to inspiring pool design.
Imagine walking into your yard and being greeted by beautiful Gothic architectural notes like you'd see in Spain or columns like you'd see in Greece!
Let your pool design be thought out in a way that makes you feel like you're on vacation whenever you're in the water.
5. Use Colored Tiles
Your pool's water will take on whatever color your pool's floor is. That's a fun fact that too few people take advantage of.
Make your pool's floor red to give it the appearance of being sinful or passionate. Make your pool's floor sky blue to make it look even more refreshing that it feels.
Whatever you do, if your intention is to take the road less traveled, stay away from white.
6. Try a Swim-Up Bar
Hot summers, cool pool water and a stiff piña colada are three elements that go better together than any other combination of things in human history. Promote that combination in your pool by adding in a swim-up bar so guests can grab drinks without leaving the water.
In addition to providing drinks, we've seen pool bars feature large TV's and underwater bar stools that allow guests to sit and watch their favorite summer sports.
7. Think of the Kids
Do you have kids? If not, are you planning on possibly having them?
If you answered yes to either of those questions, this blog post mentions that you're going to want to consider what they might enjoy in a pool when you're drafting up design ideas.
Our recommendation is that you add a water slide that compliments the landscaping around your pool and seamlessly dips into your water's deep-end.
A backyard pool slide will single-handedly make your kid the coolest in their friend group throughout their whole primary school career.
8. Add a Jacuzzi
Do you know what's better than having a pool? Having a pool and a Jacuzzi.
Given how great those two things are together, why separate them?
A lot of modern setups are actually integrating Jacuzzi's into their pool. Some do this adding their Jacuzzi as an island in the middle of their pool's waters while others conjoin their Jacuzzi to their pool's side.
However, you choose to add a Jacuzzi onto your pool design, make sure that you add one.
They make for a brilliant entertainment option during the fall and winter.
Our Final Thoughts on Pool Design
The more carefully that you consider your pool design before engaging contractors, the happier that you're going to be with how your backyard body of water turns out.
We hope that you consider integrating the suggestions that we've shared with you into your upcoming pool and wish you the best in your building endeavors!
Craving more content on everything from houses to design and beyond? If you are, dive deeper into our pool of blog posts now!