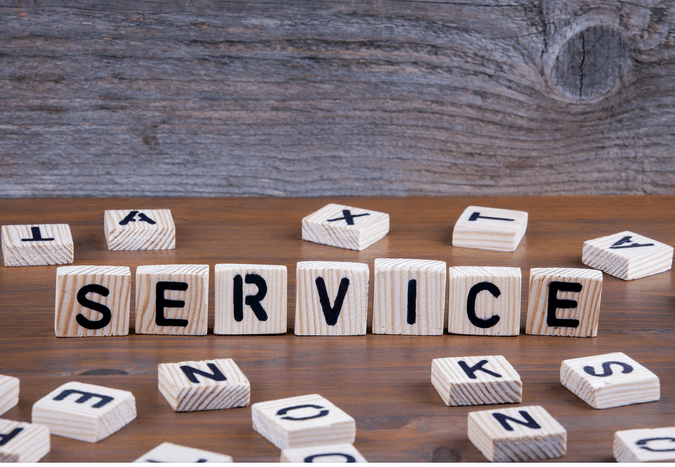 Summer Programs and Service Learning for High School Students
Explore how Summer Programs that can help High School Students
Develop Skills for Service-Oriented Activities
How can summer educational programs increase your ability to assist with a service learning project in your community?
My teaching foundation has always been based on the affective domain of my students. This student-based approach has afforded me the opportunity to create activities that are purposeful and personal to the learning needs of my students. These interactive, exploratory lessons have helped students connect educational concepts to real-world scenarios. In addition, through service learning, I have been able to incorporate the emotive and cognitive realm of my students' learning potentials, providing them with a sense of community and social purpose. I would like to take this opportunity to share one of these adventures with you. Perhaps, it may inspire you to take time this summer to hone in on your service leadership skills through a summer educational program.
As a high school teacher, I was fortunate to work with an incredible group of students who devoted a lot of time and energy towards trying to make life better for those facing adversity in our community. We also raised money for charitable groups that would become a yearlong focus for our high school. I believed that handing over a donation check is the easy part, but truly volunteering at an organization for a full year was priceless!!

What does a service learning project involve?
My students would start each academic year with a kick-off meeting to select a non-profit organization in our area and decide on effective ways to raise awareness for this group and recruit volunteers to help them in any way possible for the whole academic school year. We would also create cross-curricular projects that would encourage teachers and parents to be involved in our work and fund-raising activities.
The culminating experience would be an end of the school year Talent Show and an opportunity to invite recipients from the organization to speak at a school assembly. These were momentous occasions as everyone stood up to cheer, while we presented these amazing individuals with at least a $15,000 check. Students who were actively involved in these events are now teachers, lawyers, politicians, and doctors making a difference in their own communities through their work with non-profit organizations.

How can you find a summer educational program that will help you enhance your skills and directly impact your ability to start a community-based project in your area?
I strongly believe that the answer to this question involves having as many opportunities as you can to learn from those who have made a difference in a challenging part of our nation. There are numerous summer educational programs on our website that can help you develop skills to become a leader in a service project in your community. For example, there are summer programs for high school students that focus on leadership skills. More commonly, there are many summer programs that provide you with opportunities to take active roles in learning, such as many of the STEM opportunities. The experiences of a summer program can help guide you to finding a meaningful educational and future career path. What you learn through a summer educational program can lay the foundation to you becoming someone who will make a difference in this complex world.
Most of the summer educational programs involve group work and/or projects that will help you get your leadership skills intact so you can lead your fellow classmates as you become immersed in service learning. I am sure there is a teacher, parent, or administrator in your community that would be willing to help navigate the waters as you learn how to find and then support an organization.
Our first project involved working with our neighborhood homeless shelter and then we went big with supporting the Make a Wish Foundation. Sadly, but, sweetly, we supported one of our own students who was struggling with cancer and made her dreams come true with a trip to Disneyworld. It was the last adventure she was able to be on and passed away with her treasures in her arms from this experience. Yes, it was special.

Why attending a summer educational program can impact your ability to start a service learning project in your neighborhood?
Planning, acting and reflecting were at the core of my teacher education-training program and continue to influence the way I navigate the field of education. This philosophical approach has afforded me the opportunity to create engaging learning activities that have helped develop the academic and personal potentials of my students. These were not created or implemented in isolation. The impact of these lessons positively contributed to the school culture and helped create resumes for students that were filled with meaningful work that was not a "check I did it" or "one-and-done" addition to try and impress someone. I encourage you to get involved in your community where you learn to give back and have incredible talking points on your resume for a meaningful interview.
There are also many programs located at universities that have outreach options and those that are near amazing natural habitats that help students learn how to be impactful environmental and animal advocates. If these educational programs can change the way we look at our world, imagine what you could do for someone who lives in your same town!
Examples of Service-Based Summer Programs for High School Students
Here are some summer educational programs that can help you find ways to be an active member and/or leader in a service learning project in your neighborhood.

University of Pennsylvania – Netter Center for Community Partners
High school students in grades 10 and 11 from all over the country are selected to participate in a residential service-learning model working with youth and organizations in the Philadelphia area. Participants receive training and supervision from the Netter Center staff and undergraduates who work at the center as they learn about ways to improve the community resources and solve problems.
Learn more: U Penn Community Partners Summer Program

Civic Leadership Institute: Held at Northwestern University and John Hopkins University
A three-week summer residential program for students in grades 9-12 that focuses on many social and political issues and teaches leadership skills to help resolve these problems. The program looks at theory and practice using a team approach to find answers to global concerns.
Learn more:

University of Miami – Summer Scholars Program
High school students in grades 9-11 may participate in this two-week residential summer camp and participate in exciting research-based activities centered on community-based projects. Learn from experts in the community about ways you can positively impact the business and medical fields plus explore shark studies that directly impact the environment.
Learn more: Miami Summer Scholars

Creighton University – Summer Research Institute
This six-week summer program is for high school students interested in learning how to conduct community-based research that will directly impact policies related to education and the health profession. Participants work with faculty and site mentors to develop research tools to help find the answers to challenging issues.
Learn more: Creighton Summer Research Program