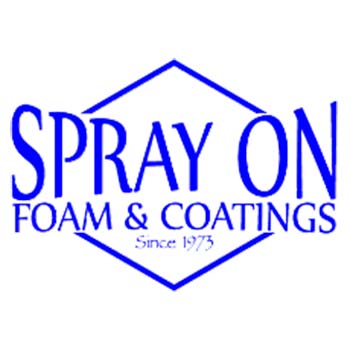 Spray On Foam & Coatings Inc Offers Complete Spray Foam Insulation Service from Salem to Seattle
Spray On Foam & Coatings Inc is now offering a complete spray foam insulation and coating source service from Salem to Seattle. The company has been recognized as the most advanced spray foam company in the Northwest Pacific.
FOR IMMEDIATE RELEASE
Battle Ground, WA, July 15th, 2022— Spray On Foam & Coatings Inc offers a complete range of spray foam services in the Northwest and surrounding environments. As a leading spray foam company in the Northwest, the company provides professionalism from start to finish. Spray On Foam & Coatings Inc. is the best Spray Foam Contractor throughout the Northwest.
"Our rapid, iterative, and trustworthy spray foam contracting services have been trusted by a number of businesses in the Pacific Northwest and adjacent areas." says Jon Tikka, co-owner of Spray On Foam & Coatings Inc. "We've always relied on the hard work and dedication of our technicians and colleagues to produce great outcomes and earn the trust of our clients. More than 45 years after our founding, we are well-positioned to continue growing and excelling in the business."
The Spray On Foam & Coatings Inc. team collaborates closely with its clients to complete a wide range of challenging projects including, concrete Slab and Foundation Jacking, spray foam roofing, asbestos abatement, air barrier construction, polyurea coating, and structural strengthening. Additional services include spray-on fireproofing, roof recoat, geofoam, CMU block insulation, k-13 soundproofing, and condensation avoidance.
Some of the company's services, like Concrete Slab and Foundation Jacking eliminate the danger of damaging your yard as the use of heavy equipment is not involved. Additionally, it's cheaper than replacement, has a less possible injury, and offers better ground support.
"Our quality spray foam services are handled by recognized contractors using modern equipment and procedures. Our prices are low, and we aim to meet all deadlines. We are mindful of our responsibilities to ensure that each project harmonizes with the beautiful scenery and beaches of the Northwest Pacific, whether it's a commercial facility or a home," says Jon Tikka.
Services like Spray On Fireproofing offer foam and provide thermal insulation. It is possible to save up to half on monthly energy bills. In addition, spray-applied fireproofing has the added benefit of being highly adaptable because it can be sprayed wet or dry. A 20-year warranty is offered on roof recoats by Spray On Foam & Coatings Inc. A roof recoat prevents costly tear-offs and creates a more cost-effective roof.
"Due to our positive work atmosphere and professional services that use the top local contractors, we are the leading spray foam service provider in the Pacific Northwest., "says Nels Tikka, another co-owner of Spray On Foam & Coatings Inc.
About Spray On Foam & Coatings Inc:
Spray On Foam & Coatings Inc is a trusted spray foam company based in Washington. Our staff's professionalism and never-ending pursuit of the best possible results set us apart from the competition. We've always worked hard to match our abilities with our client's goals to leave a lasting impression.
Having been in the spray foam insulation business for more than 45 years, we have a wealth of knowledge to draw from. In keeping with Northwest's architecture, the company advocates for the continuation of high-quality buildings and construction for its clients and the local community.
Clark County, the Portland metro area, the Tri-Cities, Seattle, Salem, Eugene, Yakima, Spokane, the Oregon coast, and the Gorge are just a few of the places we serve.
Contact Information
Name: Nick Urban, Chief Marketing Officer
Organization: Spray On Foam & Coatings Inc
Address: 21919 NE 72nd Ave, Battle Ground, Washington 98604
Phone: (360) 573-3131
Website: https://www.sprayonfoam.com/
Email: [email protected]
Originally posted On: https://syndication.cloud/spray-on-foam-coatings-inc-offers-complete-spray-foam-insulation-service-from-salem-to-seattle/