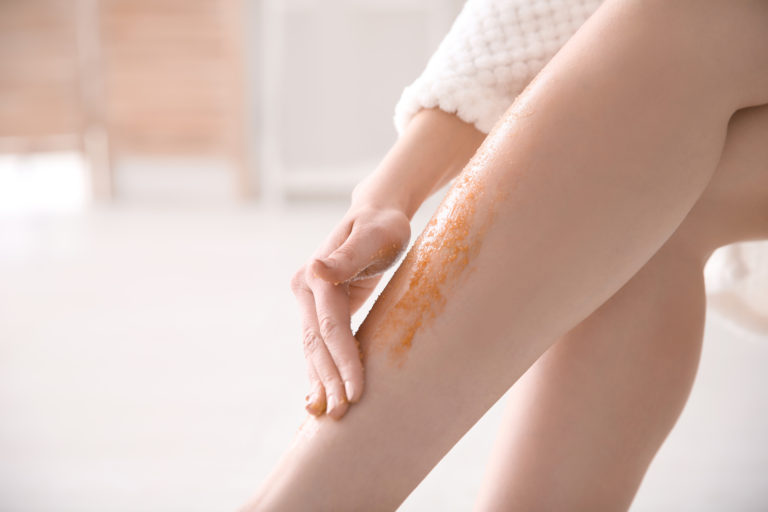 How to Use a Sugar Scrub: Your Step-By-Step Guide to Beautiful Skin!
Photo From Styleswardrobe
Originally Posted On: https://www.styleswardrobe.com/how-to-use-a-sugar-scrub-your-step-by-step-guide-to-beautiful-skin/
Having dry, flaky skin can make performing your beauty routine more difficult. Moisturizers become uneven and foundation flakes off along with your skin, leaving you looking patchy.
You've likely tried cleansers that have promised to hydrate your skin, but they may be coming up short.
Let us make the case for sugar scrubs.
Sugar scrubs are cleansers formulated with sugar granules that can gently exfoliate your skin, clearing it of dead skin cells, hydrating it, and ultimately allowing your moisturizer to penetrate deeper.
If you want to learn how to use a sugar scrub, here's a step-by-step guide!
1. Get a Scrub You'll Love
Different sugar scrubs can help address different skin problems you may want to resolve, but they all have the exfoliating properties your flaky skin needs. You can choose from an array of scrubs that hydrate, firm, and smooth skin. Some even have aromatherapy properties.
You can also make your own sugar scrub at home! Try this lavender vanilla Sugar Scrub recipe that uses natural ingredients you can trust while saving you some money!
2. Rub Into Wet Skin
Let your skin soak in lukewarm water for 5-10 minutes. This will soften your skin and open your pores.
Using circular motions to improve circulation, massage the scrub into your skin wherever you notice dryness or flaking. Allow your sugar scrub to soak into your skin for a few minutes. Rinse and gently pat dry with a towel.
You may be wondering if you can use a sugar scrub on your face. Sugar scrubs are gentle enough to be used on your face and some sugar scrubs have been designed specifically for your face. However, you'll want to wash your face beforehand to remove any makeup, dirt, or oil.
3. Apply a Moisturizer or Serum
Because the sugar scrub has sloughed off the dead skin cells and the warm water has opened your pores, your moisturizer or serum will penetrate deeper into the skin, making its hydrating properties more effective. If you apply your moisturizer while your skin is still damp, it will trap the moisture against your skin, giving you an extra dose of hydration!
Once your moisturizer or serum has absorbed, you're ready to apply your makeup or go to bed!
4. Repeat a Few Times Per Week
Exfoliating your skin 2-3 times each week is enough to reap the benefits. Over-exfoliating can irritate your skin and lead to redness and breakouts.
Avoid using scrubs on skin that is sunburned and remember to apply sunscreen when using a scrub. Your skin can become more susceptible to the sun's rays after it has been scrubbed.
How to Use a Sugar Scrub to Achieve Healthy Skin
Now that you know how to use a sugar scrub properly, you'll be able to reap all the benefits of clear, hydrated skin that doesn't feel flaky. You may not notice immediate results, but keep at it! Smooth, hydrated skin will come with time.
Be sure to check back regularly for more beauty advice!