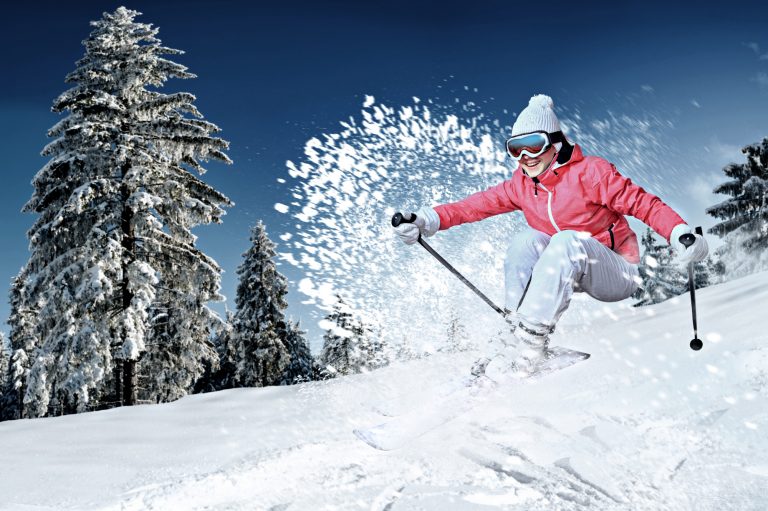 Ski Resorts in Georgia – The Best Winter Holiday in A Hospitable Country
Originally posted on https://tourguide.ge/ski-resorts-in-georgia/
Are you an avid skier? Want to visit ski-spots with few crowds, low prices, and ample powder this winter?
It almost sounds too good to be true, but it's not. Home to the picturesque Caucasus Mountains and world-class skiing and snowboarding, winter in Georgia is simply amazing. The ancient, breathtakingly beautiful, and unusually hospitable country is glad to welcome guests all year round. In winter, the ski resorts of Georgia accommodate guests from all over the world. Tourists love them for their excellent service, the opportunity to spend unforgettable outdoor activities on the splendor of mountain peaks.
Skiing is on top of the list of abundant things to do in Georgia. The season in the ski resorts here opens in early December and lasts until Mid-April.
Ski equipment rental prices are almost the same at all resorts in Georgia: ski and snowboard rental for the day costs about $ 12. The cable car cost about $2, while the subscription for a day is $8. Private instructor services will cost from $8 to $20 per hour.
Georgia tourism has been the topic of a hot discussion lately. If you visit at least one of the resorts, you will fall in love with the unforgettable beauty and majesty of the mountains. With the unusual local flavor, you will most likely dream to visit this place again.
Gudauri Ski Resort
Gudauri Ski Center is a younger and more modern resort. It is located at an altitude of more than 2000 meters above sea level. There is a mild climate, less strong winds, and frost. The average temperature in February is 5-7 ° C. The height of the snow cover on the slopes reaches 1.5 meters.
The tourist can go skiing, snowboarding, sledding. Freeride in the mountain off-piste is especially popular in Gudauri. From Tbilisi to Gudauri, it can be reached in one and a half or two hours along the picturesque Georgian Military Road leading to the border with Russia.
Minibus to Gudauri departs from the Didube metro station, the fare costs just three dollars, and a taxi cost is about $ 40.
Gudauri hotels do cater to world-class standards of service. The cost of hotel accommodation varies from $40 to $130 per night. The price of expensive rooms includes two meals, ski rental and use of the lift. However, you can also stay in private cottages. It will cost you less than $18 per day.
The good thing about Gudari is that most of the ski slopes at the resort are designed for beginners, children, and amateurs. However, there are still tracks for professionals. You can ascend to mountains, glaciers and spectacular crests by helicopter, and perform vertigo descents accompanied by expert guides. We can also find a chairlift with more than 2 km of route or a funicular with about 3 km route. There are more than 50 km of tracks in this station suitable for all levels, with 7 lifts.
Bakuriani
Bakuriani ski resort is famous since Soviet times. It is located 180 km from Tbilisi and only 30 km from the equally famous Borjomi. Previously, it housed one of the main bases of the USSR in winter sports – slalom, bobsled, biathlon, and ski jumping. In addition, Bakuriani applied as a venue for the 2014 Winter Olympics.
Bakuriani is located in the temperate continental climate zone at an altitude of 1,700 meters above sea level. Winter is moderately cold here, while the weather is calm and sunny. The average temperature in February is –6, –7 ° С. In good weather, you can see the entire Great Caucasus Range and the highest point in Europe called Elbrus.
This place is perfect for family companies, as there are a lot of trails for children and beginners. There are also many picturesque places in the vicinity for excursions and walks. The nature view here is very favorable. In fact, Bakuriani is surrounded by forests filled with clean mountain air.
However, this place is also suitable for professional skiers and snowboarders. It is because the Bakuriani slopes are the steepest in Georgia, with a gradient of up to 50 degrees.
The height of snow cover in Bakuriani reaches 60-64 centimeters, and the avalanche is rare. Getting to Bakuriani from Tbilisi is possible by minibus. The transport leaves from Didube metro station. The cost is just about $4. Of course, you can call a taxi, but it will cost ten times more.
You can settle yourself in hotels, boarding houses, and private houses. Prices range from $35 to $45 for a small, cozy room with all amenities, and about $ 80-100 for a room in a hotel of a European level.
In Bakuriani, it is possible to negotiate with the locals. They will willingly allocate a room in their home. They can rent it inexpensively from $4 to $11 per night. For an additional $4-$6 dollars, you will be treated with homemade food, while lunch in a restaurant here will cost at least 10 dollars.
If necessary, it is also possible to rent a whole cottage with all the comforts. It will cost approximately $190 per day.
Mestia
For centuries, Mestia has been the cultural and religious center of mountainous Svaneti. In addition to extreme rest, you can also enjoy the beauty of the ancient towers and get acquainted with the traditions of the ancient community.
In Svaneti, the winter lasts almost eight months, and the temperature can drop to —16-20 C. One of the selling points of Mestia is that its home to some of the snowiest mountains in all of Georgia. When other ski resorts in the country are suffering from a dry winter, Mestia is usually the go-to resort that is still coated with ample snow. For guaranteed fresh powder, Mestia is your best bet among all the best places to visit in Georgia!
In winter, the best and safest transport for a trip to Svaneti is by helicopter. From the Natakhtari airfield near Tbilisi, a small plane for 15 people flies to Mestia Airport. The ticket price is $ 25 per person, the flight will take only 45 minutes.
If you still decide to go to Svaneti using ground transportation, then the minibus will be waiting for you at the Didube metro station. The cost of one trip is $12, and it takes about 9 hours of driving. Of course, you will enjoy the extraordinary scenery along the road to Svaneti. Anyway, a taxi from Tbilisi to Mestia will cost about $180.
On average, a hotel room in Mestia costs $ 40 per night, for a room in a guesthouse you need to pay 10-15 dollars.
Newly developed Mestia ski resorts are in the heart of the famous Svaneti, the country of the mountaineers, ancient towers and harsh snowy peaks. There are no ski slopes in the town itself. However, the Hatsvali ski center is located 8 km away and Tetnuldi winter resort is 15 km away. Mestia is quite far from Tbilisi. The place is located more than 450 km. However, the beauty of this amazing place eliminates all the tediousness of the move.
Hatsvali is a young developing hostel at an altitude of 1865 meters, with three relatively small tracks: for professionals, for experienced skiers and for beginners. Tetnuldi, on the other hand, is a more complex track and at the same time, a more beautiful ski resort. This place is named after the eponymous mountain in height of 4869 meters, on which the cable car rises to the mark of 3165 meters. This will give you huge scope for skiing. In fact, the longest track has a length of 9.5 km.
Thus, the ski resorts of Mestia are perfect for those who want a great ride and enjoy the mountain beauty of Svaneti.
Visiting Georgian Ski Resorts This Winter
Exciting and soothing mountain peaks make Georgia Tours more and more attractive to winter sports lovers every year. The Georgian winter resorts are distinguished from the European "brothers" by stable and favorable weather conditions and relatively low prices.
If you're seeking sublime skiing surrounded by stunning scenery, then visiting Georgian ski resorts this winter is for you. As Georgia is still a unique hidden gem, you'll also reap the benefits of skiing in spots with fewer crowds and at a bargain cost.
If you need some help planning your winter getaway to Georgia, you can check out these wonderful winter tours or request a fully custom experience catering to all your needs.