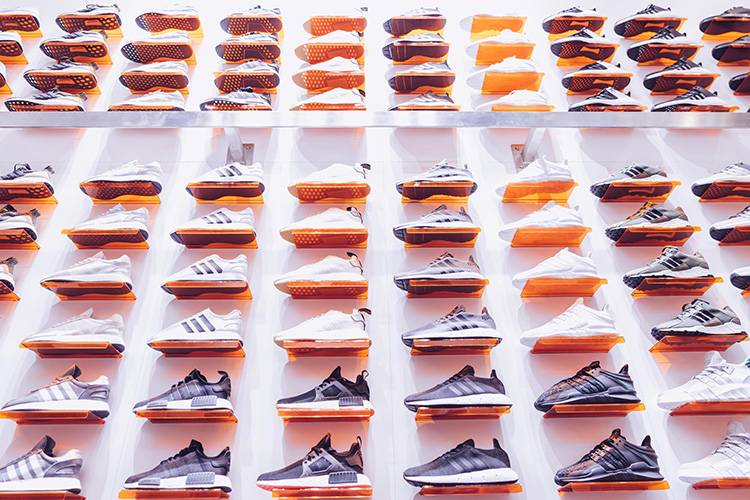 Shopify vs WooCommerce vs Magento – eCommerce Platform Showdown
Originally posted on https://mechanised.co.uk/ecommerce/shopify-woocommerce-magento/
Selling products online has never been easier, but which eCommerce platform is the best to set up an online store?
Whether you're starting a new eCommerce business or looking to re-platform an existing store there are quite a few eCommerce platforms to choose from. Before deciding on which platform to build your online empire on here are some factors you should consider.
Which platform will fit your needs?
Which platform is the most flexible?
Can the platform support your growth plan?
Which is cheaper to set up and maintain?
Which is the easiest to use and manage?
In this article, we will focus on the three most popular eCommerce platforms – Shopify, WooCommerce and Magento. We'll give you a break down of each platform, highlighting the strengths and weaknesses to help you decide which platform to choose.
eCommerce Platform Breakdown
Shopify, WooCommerce and Magento run the majority of the top eCommerce websites on the internet and with good reason. Shopify has 800,000 active stores and growing, WooCommerce has over 3 million active stores, and there are over 500,000 websites using Magento.
Shopify
Launched in 2009 Shopify is possibly one of the most well-known eCommerce solutions. One of the reasons it's so popular is down to its ease of use, how quickly you can get started and because it's a fully hosted solution. Shopify is popular with smaller eCommerce brands but there is nothing stopping it from scaling with a growing business. There are some popular brands using Shopify, see below for some examples.
Shopify's monthly pricing starts at $29 per month for the Basic Shopify plan, $79 per month for the Shopify plan and $299 per month for the Advanced Shopify plan. The major difference between the plans are lower transaction fees, options to add more staff accounts, create gift cards and professional reports. If you require more scalability and flexibility and then Shopify Plus would best suit your needs.
Shopify Strengths
eCommerce first platform
Easy to use and navigate
Easy to install apps for additional functionality
Straightforward product and order management
Simple theme set up
Short development time
Hosting and SSL certificate included
24/7 support – online, phone or email
Sell across Facebook and Instagram
Automated abandoned cart emails
Easy to add PayPal, Apple Pay and Google Pay
Synchronise physical shop sales and online sales using Shopify POS
Powerful Shopify mobile app
Shopify Weaknesses
Lack of complete flexibility
Weak content management capabilities compared others
Monthly subscriptions fees
Subscription fees can easily increase when using apps
Third party payment gateways incur additional transaction fees
Credit card rates 1.6% – 2.2% + 20p
Which Brands Are Using Shopify?
Tesla
Gymshark
Red Bull
Penguin
KKW Beauty
Kylie Cosmetics
WooCommerce
Launched in 2011 WooCommerce is built on top of WordPress. Working as a plugin, WooCommerce enables you to run an online store with all the functionality of WordPress.
WooCommerce is a popular choice to build an eCommerce store due to the familiarity of WordPress, its wide choice of themes and it's free to download.
WooCommerce Strengths
Good content management system (CMS) capabilities
Full control of base code for customisations
Huge catalogue of plugins for additional functionality
Free to download
Vast open source community
Simple platform use and learn
Integrates seamlessly with WordPress
WooCommerce Weaknesses
Not an eCommerce first platform
Requires hosting and SSL certificate
Requires constant updates to plugins and core software to stay secure
Plugin conflicts can become a problem
Will rely heavily on a developer to maintain and improve over time
Support only available from the community or plugin developer
Risk of using a bad developer
Long development time
Which Brands Are Using WooCommerce?
All Blacks
Webber
Singer
Airstream
Magento
Launched in 2008 Magento is a corporate level eCommerce platform geared towards web developers and large online stores. Its reliability, functionality and scalability have made it a popular choice for larger businesses.
Magento's Community Edition is free to download and offers community-based support. Magento Commerce is their cloud offering and the Enterprise version of Magento is a full eCommerce solution for large retailers that includes premium technical support with plenty of features and extensions.
Magento Strengths
eCommerce first platform
B2B eCommerce
Good flexibility and core functionality
Excellent scalability
Good product catalogue and order management
Good integrations
Community functionality
Can handle large SKU counts
Multistore on a single installation
Magento Weaknesses
Very high cost of ownership
Expensive developers
Required hosting and SSL certificate
Third-party extensions might require a developer
Themes are more complicated to implement
Requires software updates
Steep learning curve
Poor site speed
The free Community Edition only offers community-based support
Risk of using a bad developer
Long development time
Which Brands Are Using Magento?
Budweiser
Coca-Cola
Ford
Christian Louboutin
Olympus
Our Opinion
As you can see there are plenty of strengths and weaknesses for all three eCommerce platforms. If you revisit the five questions at the start of the article you should be able to find an eCommerce platform to suit your business needs.
In our opinion, Magento is a very powerful eCommerce platform but comes with a very high cost of ownership. We find that Shopify ticks most of the boxes and can fulfil the majority of a clients' eCommerce needs straight out-of-the-box. It's flexible enough to suit a variety of products and variations whilst being the most cost-effective option and the quickest to develop and launch online.
What's great about Shopify is that it can support a growing eCommerce business. If you want to scale your business you can upgrade to Shopify Plus and benefit from complete customisation, handle high volumes of traffic, get a dedicated Shopify support manager and a quicker checkout process.
WooCommerce is a good platform and a close second to Shopify. The main reasons are due to longer development times, more time spent on maintenance and can become slower over time because it's not an eCommerce first platform. Also when you compare the cost of a Shopify site to a WooCommerce site you might be tempted to choose Shopify.
Breakdown of Real World Costs
The first year of running a Shopify site would cost approximately £1350. Here's the breakdown…
Monthly subscription x12 = £270
Monthly app subscriptions x12 (say 3 apps) = £130
Development costs = £950 (including a premium Shopify theme)
Running costs for a Shopify site for subsequent years would cost approximately £400.
Now let's look at WooCommerce.
The first year of running a WooCommerce site would cost approximately £5600. Here's the breakdown…
Development costs = £5000
Plugin renewals (say 3 plugins) = £140
Hosting = £160
Maintenance = £300
Running costs for a WooCommerce site for subsequent years would cost approximately £600.
Choosing Shopify would save you over £4250 in the first year which could be used towards a digital marketing campaign. The cost of ownership in subsequent years is £200 less and by choosing Shopify you would have a 12 months headstart in digital marketing.
What Next?
We hope our Shopify vs WooCommerce vs Magento article has given you an insight into what you need to consider when choosing an eCommerce platform. If you want an online shop but don't have time to create it yourself drop us an email at [email protected], call 0161 791 0100 or click on the message box in the corner and we can have a chat about your business goals and requirements.