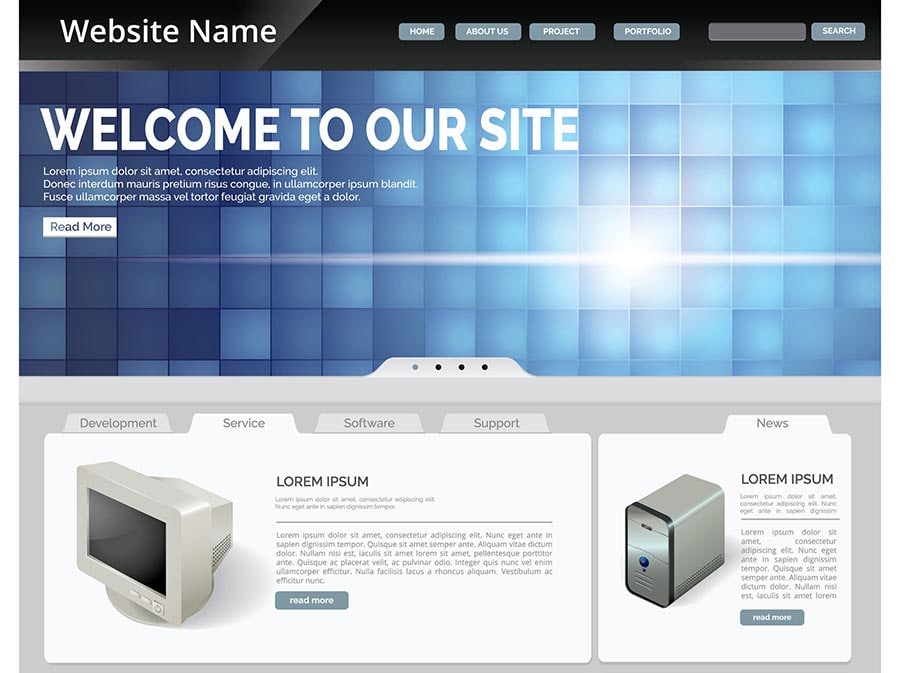 SIGNS THAT SHOW THAT YOU NEED A WEB RE-DESIGN ASAP
Photo From mediaplus
Originally Posted On: https://mediaplus.com.sg/signs-that-show-that-you-need-a-web-re-design-asap/
In the current world of business and technology, the speed of change has reached new highs. What worked yesterday is but a stale and unreliable asset today. As such, you must continuously innovate and refurnish your assets in order to remain relevant to your market.
YOUR WEBSITE IS A CRITICAL ASSET
One critical asset that you need to pay attention to is your website. Accordingly to multiple marketing studies made over 2019, an overwhelming majority of people's first interaction with a brand came through a website.
Furthermore, 38% of internet users would stop engaging with a website if they found the layout or content to be unattractive. This is in addition to the statistic that 88% of all online consumers are unlikely to return to a website after a bad experience.
These statistics demonstrate the importance of having an up-to-date, relevant and user-friendly website among your audience.
WEBSITES AGE OVER TIME
Like any other asset that your company owns, your website will depreciate over time. If you found your website to be highly effective at launch, then its decline may be due to two reasons:
Your competition may be catching up with more enticing and engaging websites
Changes in search engine algorithms may lead to your website getting less visibility
How will you know that your website is in decline due to either of these reasons? In this article, we have listed 3 signs that should alert you to the need for a website revamp.
3 SIGNS THAT YOU NEED A WEB RE-DESIGN ASAP
YOUR WEBSITE LOOKS AGED AND STALE COMPARED TO YOUR COMPETITORS
The design of your website is a critical factor in its success. In fact, 75% of consumers admit to making judgements on your website's credibility based on your website's design. Additionally, users' first impressions of your website are 94% design related.
As such, if your website design is not impressing users, then negative associations will be made with your brand. A good example of which is having a poorly design banner image or an irrelevant one. On average, users spend about 6 seconds looking at your website's cover image. If it is not relevant and visually attractive, they are likely to bounce.
Like a fashion trend, users' design preferences are ever changing. It is important that your website keeps up with the trend and employs design that is favored by users.
Interested to have an effective Corporate website design? Find out how Mediaplus Digital delivers websites that are user friendly and informative for corporate clients' audiences.
BMJ Physiotherapy revamped their website in order to better meet the needs of their audience. Users can now easily find ailments that relate to them.
YOUR WEBSITE HAS A DISTINCT AND DESIRED USER FLOW
User flow refers to a sequence of user behaviors on your website. If your website funnels are set up correctly, then you would find that the majority of users would follow set paths. This is desirable as it controls their actions and ensures that they reach your desired end goal.
How do you know if your users are taking set desirable actions? You could do so by setting up event tracking on your website and analyzing how often users follow the funnel.
To determine the success of your funnel, we recommend using Google Tag Manager's standard events and accessing the resultant data from Google Analytics. To set this up, you would need to determine the path of desired actions such as page views or clicks and look at the percentage of users who follow the set path.
If users on your website are not travelling down the funnel, then you need to consider changing the design of your website. In particular, users should never feel lost on your website. Instead, the design should inform them about the options they can take next.
aRWSome space's website has a clear categories for their products and a strong colour layout that informs users on points of interaction.
YOUR MOBILE WEBSITE MUST BE AS GOOD AS IF NOT BETTER THAN YOUR DESKTOP SITE
In 2019, mobile traffic was nearly two times more than that of traffic from desktops. This is in addition to 3 other mobile website statistics that we have complied:
80% of consumers gave up interacting on web site that did not load up correctly on their device.
60% of users would not return to a mobile website that they could not interact properly with. About half of these same users would instead visit a competitor's website rather than loading the desktop version of your website.
What if your business has traditionally not had a good mobile website but has still been successful? Does it mean that you can continue to ignore mobile experiences? The answer is a flat no. In addition to a shift in traffic from desktop to mobile, you should pay attention to 2 other observations:
The average smartphone user's conversion rate is up 60% compared to the average desktop user.
Nearly 90% of mobile traffic users called or visited a business in which they searched for within 24 hours.
These statistics are indicative of the type of urgency that is inherent to mobile users. As such, to miss out on these users who have a high probability for immediate conversion would be poor for your business.
In particular, your mobile website should be easy for the user to navigate and interact with. Furthermore, it should contain mobile friendly features such as automatic form filling and visually friendly menus.
YOUR WEBSITE IS NOT RANKING WELL
Most websites rely strongly on search engines for visibility and new user acquisition. As such, if your website is not compliant with the best practices as stated by a search engine, it will not be featured highly on the Search Engine Results Page (SERP).
Commonly search engines reward websites that:
Have fast loading speeds, which is correlated with user satisfaction
User engagement and duration on the website, which is indicative of relevancy to the user's search term
Has a clear content structure that is understood by the search engine's bots
Is not overly optimized but rather is organic and user focused
Has a great mobile variation
Does not have any broken links and has good navigation
Has been updated recently
If your website is lacking in these areas, then you should not be surprised to find a dwindling amount of traffic over time. Alternatively, if your website is not designed optimally but is relatively new, then it could face a plateau in traffic in the near future. Until the website is redesigned, the amount of visibility it gets on search engines will be limited.
One area that is especially critical for ranking on search engines is that of your mobile website's load speed. Users commonly expect a load speed that averages between 2 to 3 seconds. In the event that your mobile website takes longer than this period to load, then the user is likely to bounce.
Optimising your website for SEO will see it receive more impressions and clicks over time for targeted keywords.
CHOOSE MEDIAPLUS DIGITAL AS YOUR WEB DESIGN PARTNER
Mediaplus Digital is a Web design Singapore agency with more than 10 years experience.
Our web development team provides mobile responsive websites that are both intuitive and attractive to users. As a premier web design agency, we pride ourselves on providing sound advice to clients and effective project management.