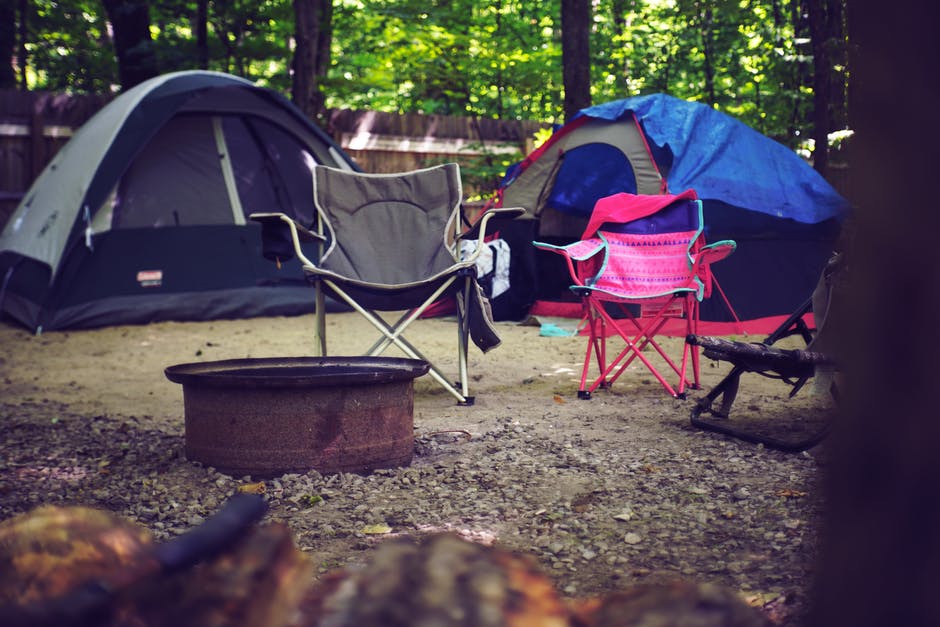 CONVENIENCE IN A BAG: AN ULTIMATE REVIEW OF THE BEST IN THE NAPIER SUV TENT RANGE
As camping enthusiasts, we love the rugged outdoors. But we also enjoy convenience and practicality.
SUV tents mix camping in the rugged outdoors with the convenience of your vehicle. Unless you're backpacking in the mountains, you'll probably have your vehicle with you. And why not optimize on that convenience?
The biggest convenience you'll find with an SUV tent is you don't need to unpack all your gear. You can leave most gear in your SUV or truck which allows you more space in your tent.
The SUV tent is versatile. When you're road-tripping across Australia, pop up your SUV tent at a nearby campsite. You'll save time and money on your trip by staying in your spacious tent.
Napier is the first company to produce a truck tent back in 1990. Today, they offer a wide variety of SUV and Truck tents to fit any camper's needs and budget. They're a long-standing company with years of experience in the SUV tent industry.
If you're looking for a convenient new tent, check out these Napier SUV tents. You'll be glad you do!
What to Look for in an SUV Tent
When shopping for any outdoor goods, you're always looking for quality and features that meet your needs. Napier makes several SUV tents with different features to meet each camper's unique needs.
Tent Size & Space
The size of your tent is probably at the top of your list. Are you looking for an SUV tent that fits you and your furry four-legged hiking partner? Or do you need something the whole family or friend group can sleep in?
Napier offers tents that sleep anywhere from 2 or 3 people to parties of 5 or more. Some tents can be as tall as 7 feet and almost 10 feet wide giving you a lot of room to move around.
Even if you have a mountain of gear with you, you're sure to find a Napier SUV tent with the space you need. To be on the safe side, select a tent that can fit one more person than you need.
The other important aspect of size is finding a tent that fits your SUV. Most tent sleeves can fit a variety of SUV vehicles. But always check sleeve sizes just in case.
Tent Use
What are you planning to use your SUV tent for? Where are planning to camp?
These are questions you should ask yourself no matter what type of tent you're looking to purchase. How and where you use your tent will help determine the materials and features you'll need.
For example, if you're planning to camp in wet rainy areas, you'll need a tent with a quality rainfly and water-resistant materials.
Materials
You'll want to look for durable materials when shopping for an SUV tent. These tents are typically larger and need to be water and weather resistant. However, the stronger the material, the heavier your tent will be.
Many large tents consist of cotton with a PVC (polyvinyl chloride) coating for extra water resistance. These heavy tents are durable, long-lasting, and weather resistant.
Polyester is the most common tent material because it's durable and breathable. Polyester is durable and doesn't damage from the rain or sun. A polyester SUV tent will be lightweight, long-lasting, and comfortable.
Smaller tents typically consist of lightweight and water-resistant nylon. Most nylon will have an acrylic or silicone coating which will help determine the tent's cost.
Features
A few common features every SUV tent should have are stable poles, a rain fly, and instructions. If you're new to SUV tents, they can be tricky to put up the first few times. With a little practice, they're quick and easy to pop up.
Other important features you may want are extra windows for breathability and a bag to store your tent in for safety and convenience. Some will have colored poles to make setting up the tent easy.
Higher-end tents may have a screened-in area, durable waterproof flooring, and hybrid options that don't always need an SUV. Always check the tent's extra features to ensure you're getting a reliable tent that fits your SUV and meets your expectations.
If there's a particular feature you're looking for but can't find, such as a floor cover, you can purchase it separately.
Napier Sportz SUV #8400 5-Person Tent
The Napier Sportz SUV 5-person is a spacious tent everyone in your camping group will enjoy. The tent is complete with a large screen room and a separate sleeping area.
If it's buggy or raining out, you'll be able to enjoy the extra space in the screen room. Or you can set up an outdoor kitchen or sitting area.
The tent is 10×10 feet and is about 7 feet tall. The screen room adds an extra 42 square feet of space. You'll feel like you're in a small cabin rather than a tent.
This large tent consists of durable weather-proof materials. You'll find the poles to be reliable and sturdy as they're made with fiberglass and steel parts. The tent can be set up by one person with ease.
The tent comes with several windows and 2 main doors. Each one has a storm flap for extra privacy and protection. Throughout the inside of the tent, you'll find strong hooks to hang your delicate or lightweight gear.
The Napier 5-person tent can convert into a standalone tent. There's no need to worry about whether or not you can pitch your SUV tent with this versatile option.
The only downside is the price. With these many features and quality materials, this tent is going to cost more than other SUV tents.
The Sports series includes 4-person and 2-person options as well.
However, it will last you for years. The freestanding option makes this a 2 in 1 tent.
Napier Backroadz SUV Tent
The Napier Backroadz tent series comes in both SUV and truck models. The main difference between them is the truck tent has the convenience sitting in the bed of the truck rather than on the ground. Both come in earthy gray and green tones.
The Backroadz SUV Tent is another spacious option that can fit 5 adults. It's a 10×10 foot dome style tent that sits about 7 feet. It offers plenty of space in the sleeping area like the Sportz #8400 model.
It has 1 door and 3 large windows for plenty of ventilation. All 4 have storm flaps for extra privacy and protection during the rain.
Inside the tent, you'll find a lantern holder and a large gear pouch for extra storage. The vehicle sleeve fits on all SUV, cross-over, and minivan cargo areas.
Setting up this tent is a breeze as it only needs 2 durable fiberglass poles. A large waterproof rainfly comes standard.
This Napier SUV tent is perfect for the minimalist camper looking focusing on utility over frills. It's an affordable, easy-to-use, and long-lasting tent for the everyday camper.
Napier Sportz Cove Tent
This is the compact SUV tent for the no-frills camper. The cove slides right on the back of your SUV or minivan to offer more shade an easy-access door to your van or SUV.
Unlike the other Sportz series tents, this one is mainly an awning and a door. You'll have to make sure your camping party is small enough to fit everyone inside the SUV.
The 2-foot awning adds plenty of extra shade. The sleeve is universal meaning it will fit on just about every SUV and minivan out there regardless of the year.
The screened main door allows ventilation but comes with storm flaps for privacy and keeping the elements out. It's a lightweight and durable polyester SUV tent.
If you're looking for the most efficient SUV tent, this is the one for you. It's easy to set-up, minimalist, and is available at an affordable cost.
Sportz Dome-To-Go SUV Tent
The Sportz Dome-To-Go SUV tent is a compact tent with a standalone option. It's 8.5×8.5 feet and comfortably fits 3-4 people.
Like the Backroadz version, the Sports Dome-To-Go has 3 large windows but 2 doors instead of 1. It also comes with a front awning for extra shade or protection from light rain.
Inside this dome-style tent, there are several storage pockets along the walls and an overhead gear storage area. It's lightweight and is easy for one person to put together.
Like all Napier SUV tents, this tent comes with a rainfly. The tent sock will get most SUV and minivan cargo areas. Plus, the standalone options means you're not restricted to your car.
Just a heads up, this tent is not pre-waterproofed, so you will need to do that on your own. The tent's instructions explain how to do this and allow you the option of selecting a high-grade coating.
You're Ready to Go Camping
Whether you're camping in remote areas or road-tripping across Australia, Napier's series of SUV tents are what you need. You can find tent options to fit your every need and budget.
Now that you have the proper gear, go visit Australia's best camping spots and unique walking trails.