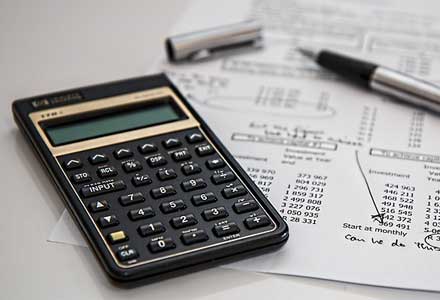 Searching for Accounts Receivable Financing or Factoring?
Originally posted on https://www.yourfundingtree.com/loan-types/accounts-receivable-financing/
Accounts Receivable Financing is a well-proven, effective source of working capital that helps companies improve cash flow, expand their business and increase their profitability. Accounts receivable financing gives businesses the opportunity to sell their unpaid invoices at a discount in exchange for immediate cash.
This type of financing is a popular, debt-free alternative. AR financing is commonly used instead of bank loans and is by far, less costly than having to borrow from an online lender or cash advance company.  Instead of you having to wait weeks or months for your customers to finally pay their invoices, you can turn that potential revenue stuck in your accounts receivable into immediate cash sitting in your bank account. Every day, hundreds of thousands of people have their accounts receivable purchased by an accounts receivable factoring company who might advance them up to 98% of the invoiced amount.
How Accounts Receivable Financing Works
When you become a client of a factoring company, you have the ability to sell your invoices to them that are not yet due.  The factoring company will quickly advance you the majority of the invoiced amount. No more waiting  30, 60, 90, or even 120 days for your customers to finally pay you for the services or products you provided them with.  The funds are typically sent to you and deposited directly into you bank account either by wire transfer or ACH deposit
Both small and large businesses use accounts receivable financing in order to maintain steady revenue while waiting for their customers to pay. If you're having problems with your cash being tied up in your accounts receivable and you want that money now, accounts receivable financing is an alternative worth exploring. This is a very viable option if you want to avoid the high interest rates of merchant cash advance sites, online lenders, and endless loan payments.
Accounts Receivable Factoring Steps:
You provide your customer with a service or product
You submit to your factoring company the invoice for the service or product that you provided to your customer
Your factoring company will quickly advance you a percentage of the total amount due on the invoice
Your customer pays your factoring company the money they owe for the invoice
Whatever percentage of the invoice that your factoring company did not already advance you, they will send to you minus a small financing fee
Many professionals have found that accounts receivable financing has given them the time that they needed to balance their expenses and income as well as a sense of financial stability. The funding process is easy and fast.
When working with a top-tier accounts receivable factoring company, the process of being approved and receiving your money is quick and painless. Business owners with creditworthy customers can be approved by some factoring companies for accounts receivable financing within a couple of days after submitting their application.
The Benefits of Accounts Receivable Financing
Having cash on hand is vital to running your business. It's required to pay your employees, vendors, rent, utilities, and more. When you speed up your cash flow through Accounts Receivable Financing, you'll enjoy the peace of mind that you can pay bills on time and not worry about paying off another loan.
Whether you own a startup company or a long-established business, when you lack available funds, you not only jeopardize your company's future, you also miss out on profitable opportunities.
Here's a quick look at a few of the benefits of using Accounts Receivable Financing from a top-tier factoring company:
Benefits of Partnering with Your FundingTree:
Improved Cash Flow and Working Capital – Instead of waiting for your customers to pay their invoices, factoring provides you immediate cash.
Capitalize on Opportunities – With cash flow tied to your aging invoices, you can take advantage of growth opportunities, including new sales and marketing initiatives, equipment to meet expansion opportunities, securing new accounts, and purchasing additional inventory.
Alternative to Loans or Borrowing – Many lenders avoid small to medium-sized companies, and especially young businesses, but startups need capital too! Factoring provides you with the funds you need to move forward (while other types of financing simply put limits on you).
Reduced Operating Expenses – Use the cash to qualify for cash discounts from your suppliers and eliminate the added charges of the collection process.
Improved or Strengthened Credit – With cash in hand, you can pay your bills, your payroll, and your taxes on time and reap the rewards of better credit scores and supplier discounts.
Stronger Balance Sheet – Factoring isn't a loan, so it doesn't appear on your balance sheet as an expense. You get the benefit of the cash, without the drag on your balance sheet.
Value-Added Services – Your factor will offer you professional bookkeeping and collection services, so you can get back to focusing on growing your business.
Let's Get Started, It's Free to Apply, Only Takes 90-Seconds, & There is No Obligation.