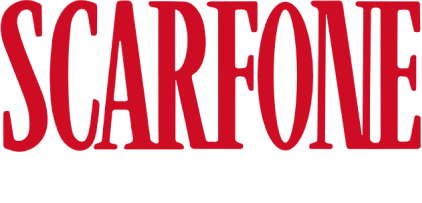 Scarfone Auto Accident and Personal Injury Attorneys Open to Serve Local Residents for Any Injury Matter
Rocco Scarfone is an experienced lawyer in all manners of auto accidents and personal injury claims, having won millions from insurance companies. He brings experience from both sides of the courtroom.
FOR IMMEDIATE RELEASE
Plantation, FL, January 22, 2023 — Scarfone Auto Accident and Personal Injury Attorneys, located in Plantation, Florida, are proud to present their team of dedicated professionals who specialize in providing comprehensive legal services to those who have experienced a personal injury or auto accident. With years of experience in recovering millions from insurance companies for clients injured due to an accident, founder Rocco Scarfone is committed to pursuing justice for all victims with utmost care and attention.
At Scarfone Auto Accident and Personal Injury Attorneys, they provide their clients with personalized service throughout the entire process so that they can focus on healing and restoring their life back to normal. They understand that the losses suffered from being catastrophically injured by someone else's negligence can be immense. If the injury is catastrophic, it can alter the course of your future, and obtaining the compensation to which you are entitled is likely to play a critical role in your overall ability to recover.
Additionally, their law firm is also backed by a team of professional investigators who spend time gathering evidence such as police reports, medical records, witness testimonies, and more necessary to building a solid case on behalf of their clients. Because, after all, their main goal is always to ensure that the responsible party is held accountable for the damages caused.
In addition to auto accidents, they also handle Personal Injury cases such as wrongful death, nursing home abuse, dog bites, slip and fall, premises liability, catastrophic injuries, and medical malpractice cases involving doctor negligence or mistakes which result in severe injury or death. As one of the leading personal injury firms in South Florida, they are honored to serve their local community when they need them the most – no matter how complex or unique your situation may be.
About Rocco Scarfone, Founder of Scarfone Auto Accident and Personal Injury Attorneys:
Rocco Scarfone wields his experience as a Plantation personal injury attorney from both sides of the court to seek justice for you. At the beginning of his career, he served as a civil defense associate in Jacksonville, Florida, and as a prosecutor for the Palm Beach County State Attorney's Office. His courtroom expertise has prepared him to represent your case before a jury if necessary.
If you or someone you know has been involved in an accident due to another person's negligence resulting in injury or property damage, contact Scarfone Auto Accident & Personal Injury Attorneys today at (754) 701-2447. for a free consultation. They will fight tirelessly on your behalf to ensure that you receive the justice and compensation you deserve!
Visit https://callscarfone.com/ for more information about hiring a Plantation car accident lawyer or Plantation medical malpractice lawyer from their firm.
Contact Info:
Name: Rocco Scarfone
Organization: Scarfone Auto Accident and Personal Injury Attorneys
Address: 7501 NW 4th St., Suite 208, Plantation, FL 33317
Phone: (754) 701-2447
Website: https://callscarfone.com/
Originally posted On: https://syndication.cloud/scarfone-auto-accident-and-personal-injury-attorneys-open-to-serve-local-residents-for-any-injury-matter/