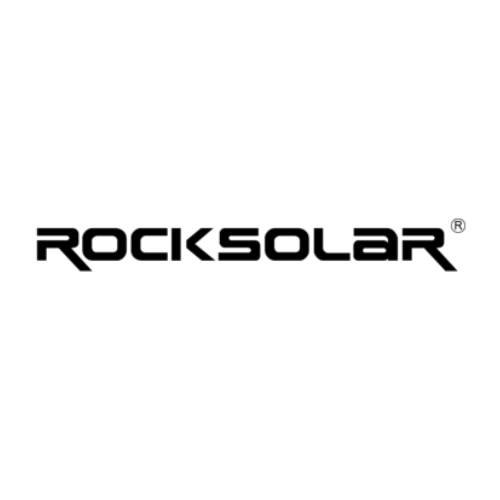 ROCKSOLAR Portable Power Station: The Perfect Christmas Gift to Make Everyone on Your List Happy
The portable power solution is lightweight and powerful and has multiple ports to charge several devices simultaneously. It is the perfect gift for adventures and life on the road and a great alternative for remote workers who don't always have access to power outlets.
FOR IMMEDIATE RELEASE
Las Vegas, NV, December 20, 2022— As Christmas approaches, most people are looking for gifts to give their co-workers, family, and friends. Portable power solutions come in handy as a power backup outdoors or when traditional power systems fail or are unavailable. ROCKSOLAR's portable solar power station is an ideal Christmas gift for just about anyone on your list. It is lightweight, powerful, and will help the user carry on with work for more hours.
ROCKSOLAR is even offering free shipping for orders above $100 to celebrate the holiday spirit.
"If you are looking for the perfect gift idea for Christmas, look no further than our ROCKSOLAR portable solar power stations. We believe in quality and affordability, so we tailor our products to suit all your power needs. Choose any of our power solutions, from the Weekender and Adventurer to foldable solar panels, and we will ship them at no cost for orders above $100," advises Shannon Godelie, ROCKSOLAR's marketing manager.
The power stations offer limitless backup power for emergencies, remote work, camping, hiking, outdoor photography, and more. They are powerful with long-lasting batteries to ensure work goes on for long hours. Users can charge multiple devices simultaneously, thanks to the several charging ports.
The foldable solar panels are one of the best-selling and excellent Christmas gifts. The Adventurer package features one 30W foldable solar panel solar generator kit and a 100W power station. It has many ports with a big capacity to comfortably charge most devices that users use daily, like phones, laptops, and flashlights.
Besides being a convenient alternative power brand, ROCKSOLAR is a sustainable brand. As the world focuses on energy sources that preserve the environment, adding a renewable energy source to their power solution would be the desire of most consumers. For this reason, the ROCKSOLAR portable solar panels are an excellent holiday gift.
"Portable solar panels are lightweight, powerful, easy to carry, and easy to use. With their high efficiency, low impact on the environment, and long lifespan, solar power can be stored in your power system to keep anything, and everything charged and ready to go. Get your loved ones a foldable solar panel so that they can stay powered up and connected at all times," added Godelie.
For more information about ROCKSOLAR and available holiday deals, visit https://www.rocksolars.com/.
About ROCKSOLAR:
ROCKSOLAR is an electrical company that provides portable solar power solutions such as power stations, foldable solar panels, power adaptors, chargers, and other electrical accessories. A group of battery engineers founded it in response to the demand for off-grid portable power sources and solutions. Its products are developed with the latest innovations to ensure a tough and lasting design, elevated performance, and the highest quality.
Contact Information:
Name: Shannon Godelie
Organization: ROCKSOLAR
Address:6585 Arville Ave, STE A, Las Vegas, NV 89118
Phone Number:+1 (800) 858-4318
Website:https://www.rocksolars.com/
Originally posted On: https://syndication.cloud/rocksolar-portable-power-station-the-perfect-christmas-gift-to-make-everyone-on-your-list-happy/