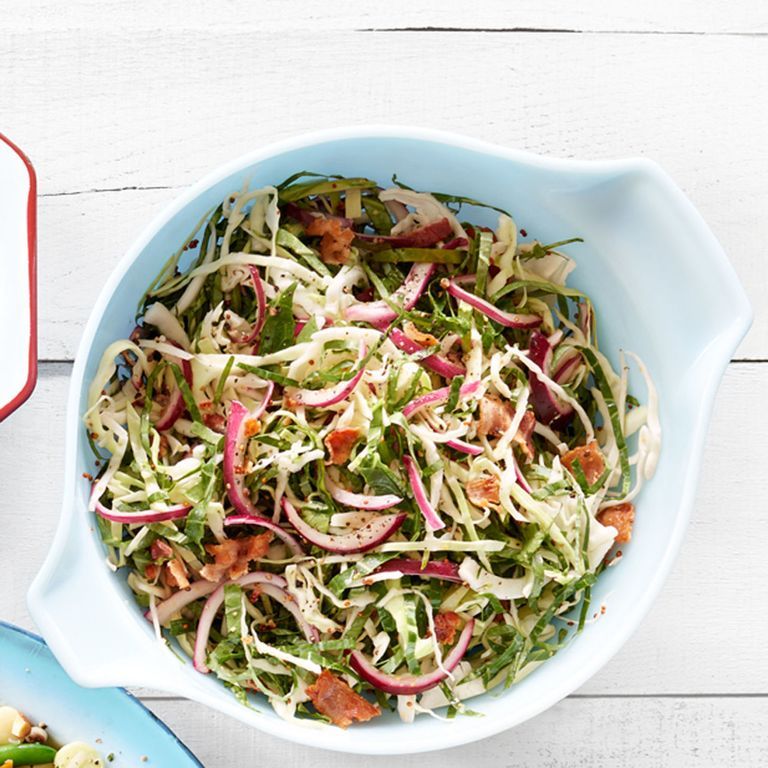 5 Top Sides For Your BBQ Tailgate Party
Originally posted on https://bbqchamps.com/5-top-tailgate-bbq-sides/
It's that time of the year again. Football is back, Nascar and NHRA drag racing is coming into the final stretch of their seasons, and you can smell the BBQ's going through parking lots across America. It's time to take your backyard BBQ cooking to the tailgate and master your BBQ game and race day tailgate party.
But a great bbq tailgate get-together is more than just the different kinds of BBQ meat you may be grilling or smoking. If you can also nail the sides to compliment your BBQ, you are sure to create the best tailgate BBQ meal of the season.
Top BBQ pitmasters know that using side dishes to play off of and compliment the flavors of the meat can actually do wonders to even further enhance the meat's flavor profiles. Let's take a look at some top outdoor eating sides for your BBQ tailgate party:
Calico Bean Bake

Source: Midwest Living Magazine
One hearty and warm side that pairs very well with BBQ is baked beans. But to leave a lasting impression you should skip canned baked beans. Go for a delicious elevated version like this Calico Bean Bake from Midwest Living.
Looking for something to feed a large group? This easy to make recipe, part baked beans, part chili, is ready in 45 to 50 minutes and feeds 12 people.
Fall Grilled Pineapple

Source: allrecipes.com
Pineapple isn't just for dessert anymore. This popular sweet and juicy fruit can take on completely different flavor profiles when grilled. This is another easy-to-make side that can be cooked on the grill at the same time your BBQ meat is cooking.
Prepare it the night before so it can marinate and it's ready in 2 to 3 minutes of cooking. This tailgate side makes for a perfect appetizer while waiting on the rest of the meal. With a mixture of sweetness and hot sauce to give it an interesting kick, this grilled pineapple recipe from Allrecipes.com will have everyone's taste buds dancing.
Chargrilled Corn Guacamole
Source: Food Network
It's always a good bet to balance off tailgate BBQ with a cold appetizer. Another fan favorite often is guacamole. Elevate the normal everyday guacamole with this great recipe from Bobby Flay for Food Network.
By mixing in some chargrilled corn, the guacamole gets an added sweet and smoky flavor. With just a few ingredients, this recipe can be made very quickly and easily.
Tangy Cabbage & Collard Slaw
Source: Country Living
You might hear many people say that you can't have a great tailgate party, or any BBQ for that matter, without some great slaw. This staple side can come in a variety of different flavor profiles, with different types of cabbage, or additions.
This particular recipe from Country Living will help you create a tangy slaw with a mix of two different crunchy greens. Another easy-to-make side, it pairs great with BBQ and is a sure crowd-pleaser. It can be enjoyed on its own as a side or on top of grilled brats or other meats.
Jack Cheese & Smoky Chipotle Fondue
Source: Midwest Living
Dips are always a great option for a side at a tailgate party. They are easy to prepare and can often be done the night before or alongside your meat on the grill. And usually, everyone loves cheese! This creamy fondue dip from Country Living is another side that pairs well with sweet or smoky BBQ flavors and is sure to go fast.
With a serving size of 16, you can keep everyone fed and enjoying a blend of savory and smoky flavors in this fondue with just a little kick of spice. Just make sure to have enough bread cubes or tortilla chips to go around.
Wrapping It All Up
Remember, a great tailgate BBQ party isn't just about the meat. Great complimentary sides like the ones above can help leave an even greater lasting impression for your friends and family. Try some of these easy to make sides to kick your BBG cooking up a notch.
Here at BBQ Champs Academy, through our first of its kind online BBQ cooking school, we, along with our World Champion pitmasters and grillmasters, aim to teach you everything you need to know to enhance your backyard BBQ techniques. Learn from the pros and make competition quality BBQ and sides.
Have you mastered any of these sides of above already? Do you know of more great sides that you love with your tailgate BBQ? Leave a comment below, we want to hear from you!