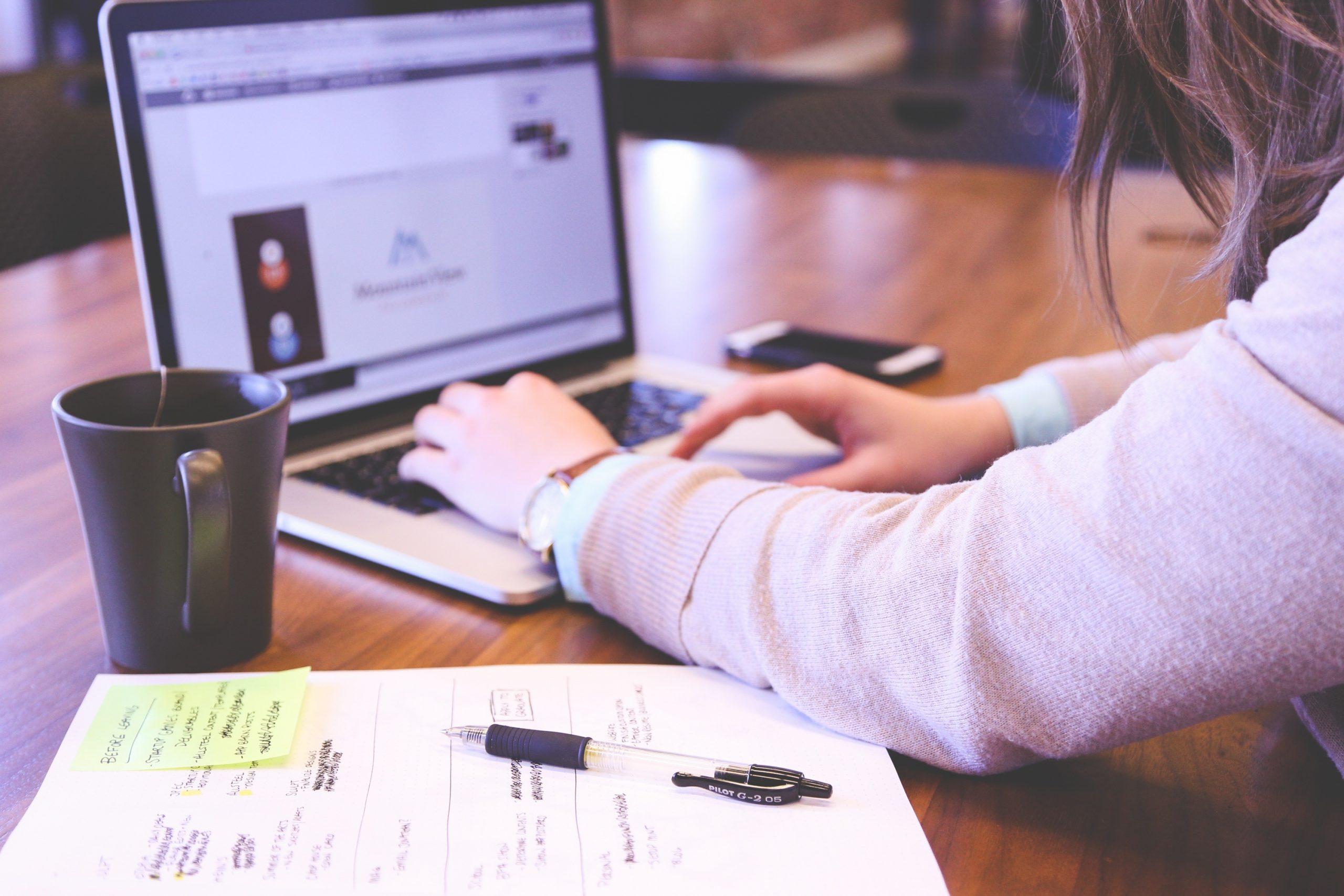 QuickBooks Online Versus QuickBooks Hosting: Which Should You Opt For?
Photo from Pixabay
Originally Posted On : https://www.gotomyerp.com/quickbooks-online-versus-quickbooks-hosting-which-should-you-opt-for/
QuickBooks advertisements often portray small businesses transforming into efficient, tech-savvy organizations through the software's seamless integration into daily operations. Renowned globally, Intuit's QuickBooks has made managing finances, payroll, and even accepting credit cards effortless for more than 20 million businesses. Its desktop variants, including Pro, Premier, and Enterprise, have consistently delivered for small to mid-sized companies.
However, with evolving workplace cultures and increased demand for remote access, businesses increasingly need more than traditional desktop solutions. If you're in such a position, chances are you're looking to transition your QuickBooks desktop software to a cloud-based platform.
You might have encountered QuickBooks Online or QuickBooks Hosting while researching cloud-based solutions for QuickBooks. These options offer distinct features, benefits, and services despite their similar names. How do you determine which is better suited for your requirements?
At gotomyerp, it's crucial for QuickBooks users to thoroughly evaluate all available options before making a significant change like this, ensuring the decision is the best fit for their business. Take a look at our comparison of QuickBooks Desktop and Online.
Key Differences Between QuickBooks Hosting and QuickBooks Online
Setup and Utilization
In a QuickBooks Hosting situation, your licensed or leased QuickBooks Desktop software is installed on a remote server in a data center by a hosting provider like gotomyerp. Users can access their software typically via a remote desktop connection from any device with an internet connection.
On the other hand, when setting up QuickBooks Online, Intuit transfers your QuickBooks Desktop data to your online account. Users can access this version by logging into the QBO portal using a supported web browser. However, this version has some limitations in functionality compared to hosted QuickBooks Desktop versions.
Supported QuickBooks Versions
With QuickBooks Online, only the online version is supported, meaning your QuickBooks Desktop software is not compatible with the online portal. In contrast, a cloud hosting provider like gotomyerp can support all QuickBooks Desktop versions, including Pro, Premier, and Enterprise.
Feature Availability
QuickBooks Hosting retains all the standard features, such as expense tracking and budgeting, with the added advantage of remote accessibility from any device, including mobile. The features you can access depend on the hosted QuickBooks version and the integrated 3rd-party accounting applications.
In contrast, the features in QuickBooks Online vary depending on the plan selected (i.e., QBO Simple Start, QBO Essentials, or QBO Plus). Basic features include FIFO inventory tracking, bank account syncing, and invoice tracking and sending. Intuit states that not all QBO features are available on mobile devices.
Maintenance
Maintenance responsibilities for both versions lie with third parties, though the specifics differ. For hosted QuickBooks, a hosting provider like gotomyerp manages server maintenance, repairs, and related hardware upgrades. In a QuickBooks Online setting, Intuit maintains its QBO portal and website.
Customer Support
Hosting providers typically offer some form of customer support, with the specifics depending on the provider. At gotomyerp, we offer 24/7 connectivity support through our online ticketing system, even on weekends and holidays. Customers can request a call from a network engineer if they prefer telephone interaction.
QuickBooks Online provides phone support Monday – Friday from 6 am – 6 pm PST, free during a 30-day QBO trial and included with a paid QBO subscription. Note that Intuit reserves the right to limit the duration of your call.
Product Updates
With QuickBooks Online, updates occur automatically when a new version or feature is available. Conversely, hosted QuickBooks Desktop updates are manually administered, allowing you to choose whether you'd like to run the update.
Pricing
The pricing for QuickBooks cloud hosting and QuickBooks Online differs based on individual circumstances. For instance, quality QuickBooks hosting usually costs between $50 – $60 per month per user, while QBO Simple Start begins at $20 per month, potentially increasing to $100 per month with full-service payroll and additional costs for multiple company files. Due to these differences, a side-by-side cost comparison of QBO and the chosen cloud hosting provider, along with available add-ons and additional per employee/user costs, is recommended.
License Ownership
You can outright purchase the software (one-time payment) or lease the license (monthly subscription) when hosting a traditional copy of QuickBooks Desktop. However, when using QBO, you pay a monthly subscription fee to Intuit, with no option to buy the software outright as it's a web-based service.
QuickBooks Online and Hosting Similarities
Despite their differences, there are a few similarities between QBO and cloud-hosted QuickBooks, though these may vary slightly depending on the hosting provider:
Automatic Data Backups
Both QBO and QuickBooks Hosting provide automatic data backup services, though the frequency depends on Intuit or the third-party hosting provider.
Remote Accessibility
Both options offer enhanced remote accessibility, allowing users to access data and collaborate with others at any time from nearly anywhere on most devices.
Cloud-Based Applications
Both services can integrate various cloud-based accounting applications to help automate features and streamline tasks.
Off-Premises Data Storage
Your data is stored on off-premises servers with both services, negating the need to worry about server maintenance or the cost of hardware upgrades. However, the type of server your data is stored on varies between Intuit's service and a cloud hosting provider.
Ease of Use
Both hosted QuickBooks, and QBO are user-friendly; you don't need to be an accountant to navigate either of these versions.
Choosing Between QuickBooks Online or gotomyerp QuickBooks Hosting
Ultimately, the choice between QuickBooks Online and QuickBooks Hosting boils down to your unique business needs. Here's a comparison of popular features and benefits to consider when deciding between hosting QuickBooks with gotomyerp and using QuickBooks Online:
Choosing between mobility and feature-rich functionality is a common dilemma faced by business owners. With gotomyerp's QuickBooks hosting solutions, you can have the best of both worlds. Users can use a virtual cloud desktop to access their QuickBooks from any device, irrespective of location.
While the desktop version offers superior customizable features and an excellent financial package for serious businesses, it lacks user mobility. On the other hand, QBO may not provide the desired features and customization options.
Take Your Office on the Go
Third-party desktop software, such as Microsoft Office, Dynamics CRM, Adobe Reader, and Google Chrome, can all accompany you wherever you go. Furthermore, QuickBooks integrates with business tools like SmartVault, Bill.com, and Fishbowl, all of which can be accessed by gotomyerp. All your data and software are securely accessible from one convenient location, regardless of your location or device.
As you weigh up QuickBooks cloud hosting and QBO, our team members at gotomyerp are here to answer any queries you might have. They're also ready to explain why gotomyerp is among North America's largest, most trusted Sage and QuickBooks hosting providers.
You can contact us here if you're interested in taking a test drive to see how your software performs in the cloud. Alternatively, feel free to call us at (877) 888-5525.