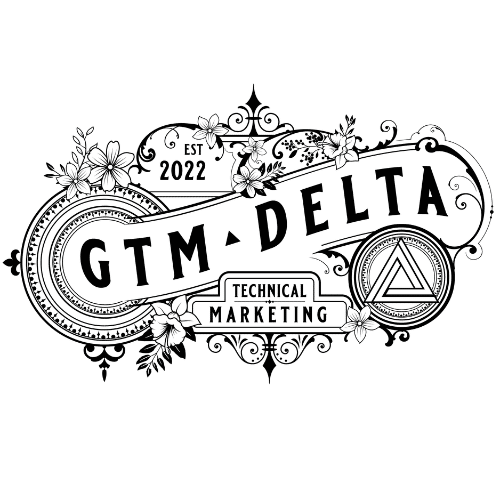 GTM Delta and Myer Media Welcome PTP to Las Vegas Event Experience 2022
FOR IMMEDIATE RELEASE
Mountain View, CA, November 23, 2022— GTM Delta and Myer Media are excited to announce that PTP is joining our supporting community as a sponsor for the new practitioner-focused media event. The Event will run from November 26th to December 2nd in Las Vegas, Nevada. The 4-day event features hours of insightful livestreams, expert panels, and networking opportunities with fellow practitioners and leading cloud and cloud-native influencers.
"There are very few people who understand the power of people and the outcome-driven value for their customers like PTP," said Jon Myer, Founder of Myer Media. "We are excited to work with PTP to amplify what they are doing to really innovate with AWS. The work they do in life sciences is amazing and deserves a lot of attention."
"From the moment we talked with Gary and Ethan at PTP it was clear that they, and the PTP team, were deeply focused on building strong, supportive technology communities," said Eric Wright, Chief Content Officer of GTM Delta. "So it was an automatic fit as we started to plan how to collaborate.".
The event will feature live content streamed from Las Vegas, online engagement with all the presenters during the event. It will also feature expert panels for public cloud, security and networking, data protection, cloud-native technologies. The entire event is focused on content by practitioners, for practitioners.
All event information, including live stream links and other information, is available at the GTM Delta event page and we look forward to seeing people in Las Vegas and online everywhere.
PTP works with innovative companies to help them access, optimize, govern and secure their mission-critical cloud environments, so they can go about their business of bringing breakthrough products to market more rapidly. We actively monitor your environment, provide you with critical alerting, and provide actionable performance reports. And we do this 24x7x365.
GTM Delta is a leading technical product marketing startup creating highly engaging technical content using proven techniques to increase engagement, conversion, and discoverability. We create engaging content designed for technical buyers and users without the need for you to hire a full-time team.
Myer Media's natural podcast & customer review programs are the "secret weapon" that the worlds best tech marketers rely on to generate qualified sales pipelines. Jon Myer has become a leading technology-focused podcaster and content creator helping brands get noticed and engage with their target audiences.
Media Contact:
Name: Eric Wright
Business: GTM Delta
Phone: +15136574145
Originally posted On: https://syndication.cloud/gtm-delta-and-myer-media-welcome-ptp-to-las-vegas-event-experience-2022/