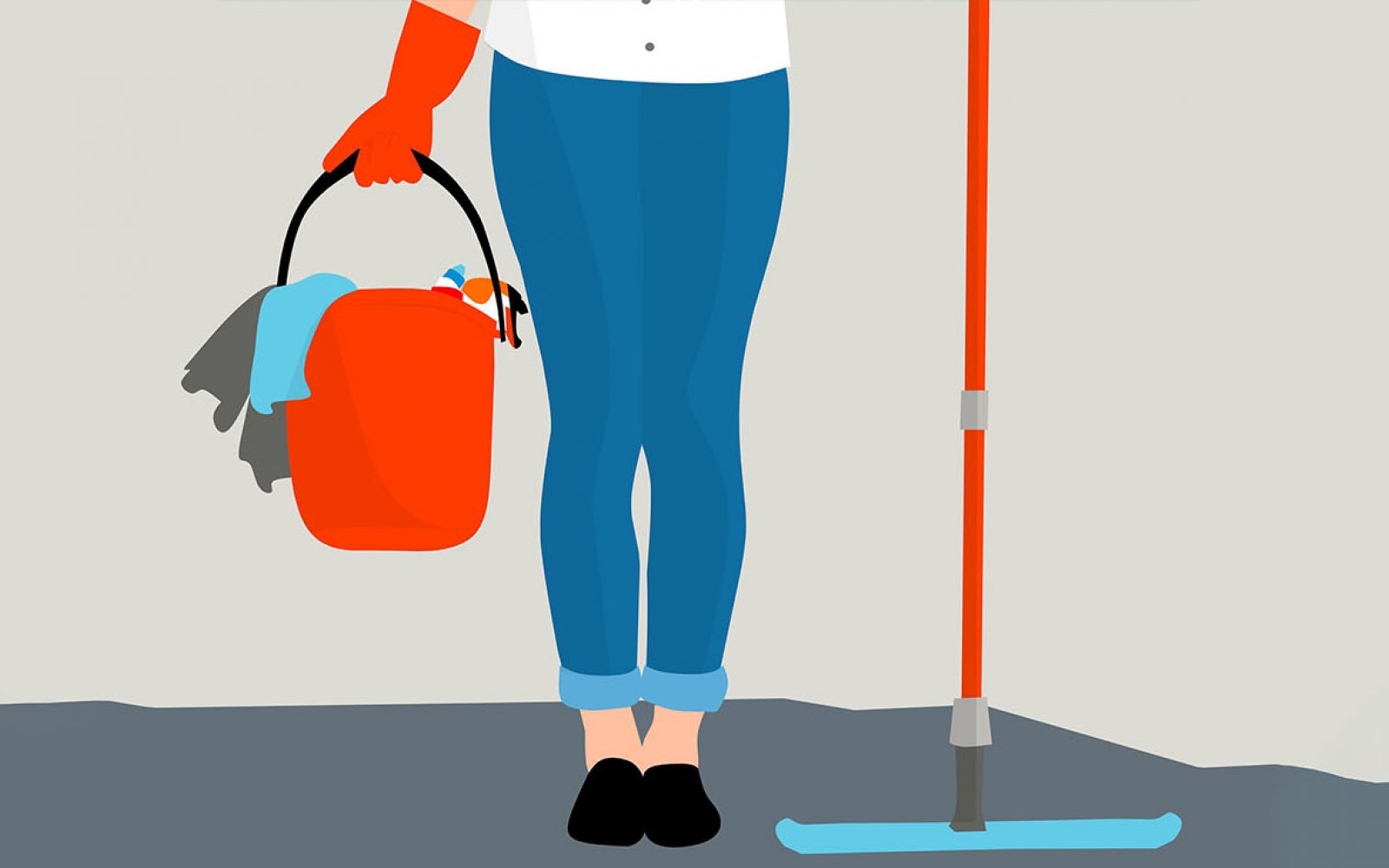 Professional cleaning services for the healthcare industry
Photo from TC Services
Originally Posted On: https://tcsvcs.com/cleaning-services-for-the-healthcare-industry/
Professional cleaning and janitorial services have always played a vital function in supporting the healthcare industry. Without a doubt, this essential role has never been more relevant than it is in our present-day season. The clear mandate for every sector of the healthcare industry is to focus on ways to reduce risk and prevent infection.
Experts in the cleaning field are an essential element
Experts in the cleaning field are an essential element of maintaining healthcare locations that are safe and healthy for healthcare workers and their patients. It would not be an overstatement to say that the performance of a professionally trained, experienced cleaning service or janitorial service can make all the difference between positive and negative health outcomes. In some cases, it can even be a matter of life and death.
It's no longer enough to simply assign a few members of your staff to do the cleaning, sterilizing, disinfection, and follow prescribed routines that ensure the overall sanitation of your healthcare facility. There are very few people who have the training and understand the thorough approach necessary for the rigors of this task.
When health is on the line, you can recognize that an ordinary cleaning service is simply not adequate for the demands presented in today's healthcare facility needs.
Three distinguished organizations, the World Health Organization (WHO), the Centers for Disease Control (CDC) and the National Institutes of Health (NIH) all agree that healthcare-associated infections are a significant burden. This challenge happens throughout the world, not just in the U.S., with millions of people being affected each year. Diligent environmental cleaning requires a multi-faceted approach to prevent this host of health facility dilemmas.
The increased demand
The increased demand for the elimination of germs and potential infection is one of the main reasons that medically-related facilities now rely increasingly on contractual agreements with a professional cleaning service like TC Services, rather than delegating the responsibility to an internal staff.
Success in the area of healthcare facility cleaning is the result of a combination of skilled leadership, intensive training, and careful monitoring by specialists who show proven ability in the professional cleaning field.
Here's why you need the experienced personnel and professional cleaning service of a professional cleaning service or janitorial service to keep your facility safe, healthy, and attractive.
These are days of uncertainty and it's obvious that the public is watching and waiting for reassurance and proven results. Patients want to know without a doubt that they will be shielded from infection in every way possible while in a healthcare setting. A professional cleaning service is the primary line of defense on your behalf to effectively serve patients, customers, and employees.
best practices
Let's take a look at best practices. This is a field that gets truly complicated. The guidelines vary widely depending on whether you're managing a pharmacy, an ambulatory care setting, a dental office, assisted care facility, a dialysis facility, nursing home or long-term care facility, or some other area of medical practice.
The CDC.gov website offers numerous pages of information on proper cleaning, chemical disinfectants, and methods of sanitizing, ranging from locations of routine healthcare to the very complex issues surrounding SARS-CoV-2. The CDC offers an entire section just on hand hygiene!
healthcare settings
In many healthcare settings, it's essential to use N95 or other respirators, facemasks, gowns, gloves, even eye protection in areas of moderate to substantial transmission. It's easy to understand why it can be daunting on your own to know what's required for your facility, and what is not required. A professional cleaning service eliminates this uncertainty since they have been trained in best practices and know how to store and use cleaning products properly, as well as the elimination of hazardous waste.
The Occupational Safety and Health Administration's (OSHA) standards are crucial for employers to follow in healthcare settings, too, for the protection of their employees. OSHA's mission is to "ensure that employees work in a safe and healthful environment by setting and enforcing standards, and by providing training, outreach, education and assistance. Employers must comply with all applicable OSHA standards."
Cleaning products themselves are complex. Those who use these cleaners have to follow explicitly what the directions prescribe with no deviation. There are safety precautions, and failing to follow the exact dilution or contact time or method of application can cause the product to fail in its intended use, or cause harm to those using it.
Ask for references wherever possible
A further challenge is making sure that there are no residual odors or fumes after cleaning and sanitizing. These have the ability to adversely affect people coming into or working in the facility after cleaning is complete. Ask any cleaning service that you are interviewing how they handle all of these issues, and how many years of experience they have. Ask for references wherever possible, and contact those people directly to find out if they have had a positive experience.
A reputable cleaning service recognizes that healthcare providers and the public are counting on them. The service should be eager and able to point to a track record that proves they can be trusted to keep rigorous standards and pay attention to every necessary detail. A professional cleaning service or professional janitorial service will want to enable both your workers and the public to feel confident about engaging with a healthcare environment you are managing.
Confident and reliable expertise in the cleaning industry is the foundation of imparting trust during the unique season we are all facing. Look for cleaning services with years of experience that verify great reliability, in a range of healthcare locations, where sanitation is a crucial requirement.
What sets a professional cleaning service apart from an ordinary cleaning or janitorial service?
A specialized medical cleaning service, like the resources that are offered by TC Services, is able to provide coverage for hospitals, surgery centers, outpatient facilities, independent medical practices, and much more.
As you've read above, it's not merely cleaning that is essential in these locations, but a rigid methodical approach to sanitizing, too. Appearances can be important, and a healthcare facility that looks clean may help to put people at ease to a certain degree, but there is so much more at stake than merely the surface features of an office, hospital, or medical clinic.
Since there are distinct differences between the three levels of cleaning, sanitizing, and disinfecting, it's crucial to work with a company that guarantees a clear understanding of how and where to execute on each of these methods within a medical facility.
A cleaning service for healthcare has to be highly equipped, not simply in general janitorial service, but precisely for the types of sanitary procedures that are required to maintain a stable ongoing environment in healthcare buildings. A reputable service team will include specialized management personnel too, who are equipped to oversee all that's needed for the healthcare clients they serve, maintain clear records, and evaluate work done through an inspection process.
What certifications should you look for in a cleaning service that works with healthcare?

You should look for a couple of recognized certifications to ensure you are working with a reputable healthcare cleaning service.
"CIMS Green Building with Honors" designation is one such important certification. It's awarded by the association ISSA,  the International Sanitary Supply Association, recognized as the leading trade association worldwide for the cleaning industry. To earn this, the organization undergoes a thorough assessment by an accredited CIMS assessor.
Another significant certification applies when a facility must meet the requirements necessary to acquire LEED points. LEED "green" building certification requires sampling for Formaldehyde, Airborne Particulates, Total Volatile Organic Compounds, 4-PCH, Carbon Monoxide and Mold. In order to award LEED points, you must either be LEED certified or hold a CIMS Green Building certification
TC Services has received the highest certification in the cleaning service industry "CIMS Green Building with Honors" from the ISSA in October 2017 and they were re-certified again in October of 2019. TC Services' certifications also allow them to award LEED points if you require them.
In addition to these two TC Services also has certified a number of their managers with Registered Building Service Manager (RBSM) designations. These designations come from the Building Service Contractors Association International (BSCAI). BSCAI's Registered Building Service Manager (RBSM) designation is the most prestigious symbol of excellence for building service contracting management.
How do I know if a particular cleaning service is the best cleaning service for my distinct healthcare facility?
The standards of professional cleaning can and will vary depending on the type of healthcare facility that is being cared for. A professional cleaning service must be fully trained to know which standards are required to suit a particular facility. Always ask a cleaning service you are considering to provide credentials and evidence that they are familiar with your area of healthcare, and that they can fully meet all specified requirements.
You might want to take a quick look at the distinct types of health-related customers that TC Services has already successfully assisted. These facilities include but are not limited to emergency rooms, operating rooms, OB/GYN facilities, family medicine practices, urology practices, pediatrics offices, internal medicine facilities, orthopedic practices, rheumatology practices, bariatric services, hyperbaric therapy locations, and blood donation centers. Is a cleaning service you are considering as diverse in their experience as this?
TC Services has significant experience
In addition to understanding the types of facilities that expert cleaning services help, you should be aware that there are a number of specific disinfection areas that are crucial within the healthcare field. If these five areas, or others, apply to your field of healthcare service, you would only want to work with a janitorial service that is familiar with and experienced in these disinfection approaches. Some of these areas are:
Surgical Center Cleaning
Terminal Cleaning
Bloodborne Pathogen Training
Biohazard Waste Handling
Green Cleaning
TC Services has significant experience with each of these areas, and we strictly adhere to the correct policies and procedures for each of them. Our staff knows what is needed to operate according to best practices. We're committed to effective communication and working hand-in-hand with your policies and employees to design a coordinated effort.
In addition to rigorous sanitizing procedures, keep in mind that you're also likely to want a cleaning service that can provide daily services such as hard floor care, carpet cleaning, pressure washing, and green cleaning. These less specialized processes might not be as critical to the health of workers and the public, but they will keep your facility looking exceptional, and help you to maintain warranties on items such as carpeting. Check to see if a particular cleaning service offers exterior building cleaning, too. Although this demand may not be a frequent consideration, outside cleaning can be necessary at times and help with the overall appearance of your facility.
A comprehensive cleaning service should also be able to keep you stocked with competitive prices on a wide variety of cleaning products and supplies (including delivering those products). This can be a huge timesaver and cut down considerably on the stress of running a facility.
It's a bonus to find a service that can also manage the inventory of products and supplies for you so that you never have to be concerned about running out at a crucial time. TC Service offers all of this, and you'll quickly recognize all of TC Service's major national brands like Georgia Pacific, Kimberly Clark along with many others.
A combination of (1) thorough knowledge of the needs of the healthcare industry plus (2) years of experience will produce the best outcomes for each person who is involved in the facilities used for healthcare. It should be the goal of any cleaning service or janitorial service to tailor a plan to meet the specific needs of your facility, ensuring that your staff and your patients are safe, comfortable, and healthy.
The best cleaning services
Any cleaning service you choose should certainly make it a priority that the required services fit well with your facility's daily and weekly schedule and a professional cleaning service whose goal is to make their cleaning tasks as convenient and un-distracting as possible for you and your staff. The best cleaning services will offer a range of possibilities of routine cleaning with above industry standard procedures, including nightly janitorial services if that is what you need. Interview and ask questions to make sure the service you will be employing is a good fit.
What types of specialized products and procedures does TC Services employ in order to provide superior service for healthcare facilities?
One thing that sets TC Services apart is that they use an intensive four-pronged approach that makes them distinct from an ordinary janitorial cleaning service. Their expert and experienced staff has an ongoing commitment to an in-depth combination of (1) the latest research, (2) ongoing education, (3) a variety of applicable certifications, and (4) up-to-date training. Additionally, TC Services provides these categories of service:
We can provide environmentally safe products such as Green Seal certified products and Eco-logo products
TC Services can implement "green cleaning"; our green cleaning policy outlines everything from the types of vacuums, filters, mop buckets, etc. used, to the type of paper and chemicals we use
Chemicals and processes are documented for LEED certification points if that helps you with your LEED designation
The products we use are sustainable in order to limit the impact our cleaning makes on the environment and to prevent pollution
Our staff uses protective gear when necessary, knows how to store and dispose of chemicals, and our team has been trained in hazardous waste disposal methods
We're proud of our performance indicators: Daily site inspections by supervisors, weekly site inspections performed by quality control manager or inspector, online work orders to ensure all requests meet your expectations, project calendars and quarterly business reviews
Regulatory compliance is a given for us, including meeting OSHA standards and EPA approved chemicals. We're familiar with these standards and accustomed to following them effectively
Health and safety training plans are firmly in place, both initial and on-going, for equipment handling and chemical handling
Our team is on call 24/7 to respond to emergency situations
We pride ourselves on our teamwork and professionalism, our years and diversity of experience in the healthcare field, and we believe you'll find our employees to be helpful, respectful, and knowledgeable. TC Services staff are uniformed, highly trained, insured and bonded employees.
TC Services is a family run business, and that family characteristic filters down to everyone on our workforce.  We offer a superior service with competitive rates, and can present you with all that's necessary for a safe, healthy professional environment. Our strong core values make us stand out as a leader in the professional cleaning industry.
If you have other questions about how TC Services can help you specifically, we invite you to give us a quick call or send an email to learn more about a plan that can efficiently service the needs of your healthcare facility. We welcome your questions and look forward to working with you!