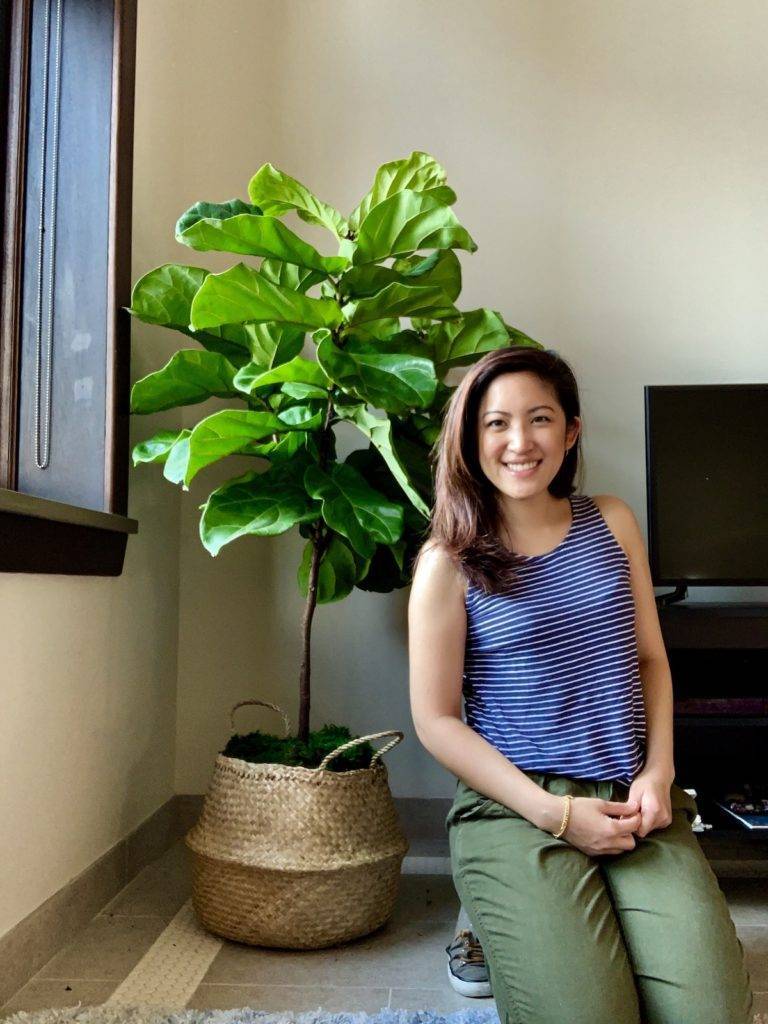 PLANTZ Marks 1,000 Fiddle Leaf Fig Sale With Prize
Originally posted on https://www.plantz.com/blog/plantz-marks-1000-fiddle-leaf-fig-sale-with-prize/
Roslyn received a free Ficus lyrata, aka Fiddle Leaf Fig, as the 1,000th person to buy the graceful plant from PLANTZ.
A new Ficus lyrata, aka Fiddle Leaf Fig, with all the trimmings recently arrived at the home of the winner of our contest to mark the sale of our 1,000th Fiddle Leaf Fig.
Our winner, Roslyn, loves the beauty and benefits of the Fiddle Leaf Fig.
"I picked a Fiddle Fig Leaf because of its aesthetic quality and since they have broad leaves, I think it will be good to purify the air in my apartment," she says.
She has already felt the difference.
"The air in the room is so much fresher. I also feel the room is more complete and alive."
Roslyn got a 12-inch Ficus lyrata, soil sleuth, Dufmod basket and moss as the 1,000th customer to buy a Fiddle Leaf Fig from PLANTZ.com.
Breaking the millennial barrier on Fiddle Leaf Fig sales comes on the heels of Plantz.com shipping to all 48 lower states (and Alaska too) – a milestone we passed earlier this year.
The Fiddle Lea Fig, our top seller, has grown in popularity over the last decade, with the majestic plant a staple of home and garden magazine shoots and movies.
"It used to be that the Fiddle Leaf Figs were only available for industry insiders and designers," says Steve Stanford, PLANTZ.com president. "When we figured out how to box them and ship them nationwide, it opened the door for plant lovers everywhere to get one. Hitting this milestone is exciting. The best part is getting customers' reaction when they open a box and big, healthy Ficus pops out and into their homes. It's really, really gratifying."
The Fiddle Leaf Fig is available in three sizes in varying heights and two styles; standard tree form and bush. A standard tree is more popular while a bush will have leaves all the way to the base. The larger size (in a 14-inch grow pot) is available in tree and bush form, while the midsize (in a 12-inch grow pot) is only available as a tree and the smallest (in a 10-inch grow pot) is available as a bush.
Fancy a Fiddle Leaf Fig in your home? Check here to find out more about the stately beauty that will add a touch of elegance to any space.